Report • 31.03.2020
Where store design meets way of life
Brava Fabrics concept store reflects the Barcelona spirit
With its endless streets full of fashion boutiques and chain stores, Barcelona is a mecca for shopaholics. As they venture off the beaten track into the city's side streets, travelers will discover hidden local brands. Brava Fabrics, a fair-trade fashion label with quirky prints that are inspired by the people and culture of Barcelona, is one of these precious gems.
The Brava Fabrics label was founded by Ramon Barbéro and Ivan Monells in 2015. The brand sees itself less as a traditional fashion label and more as a mixture of music, design, illustration, and culture. The garments are handcrafted in artist's workshops in Barcelona and Porto and are made of natural fibers, thus fully embracing the spirit of sustainability and environmentalism.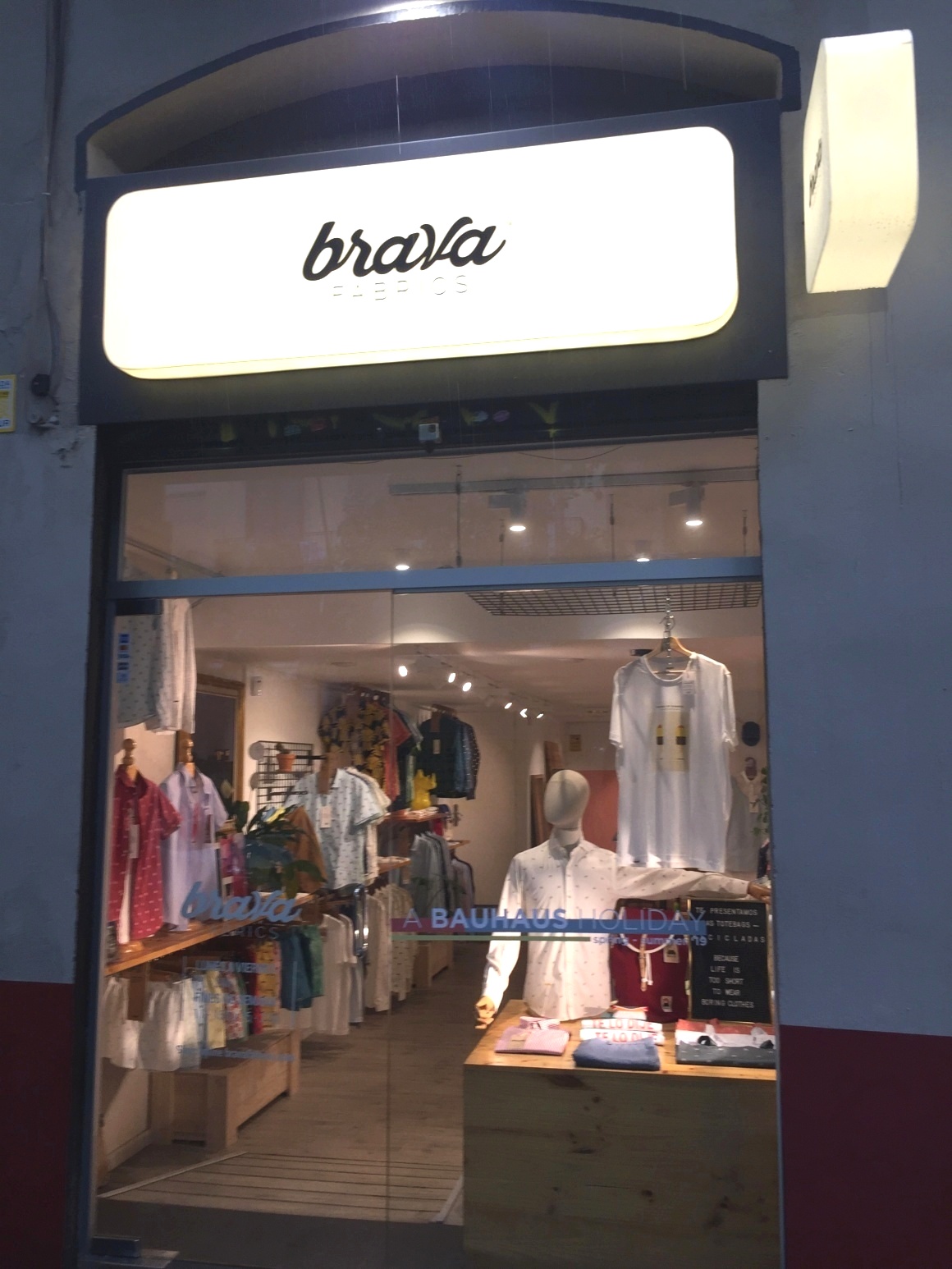 Source: Julia Pott/ iXtenso
The concept store is located on Carrer del Parlament in the up-and-coming Sant Antoni district in the Esquerra de l'Eixample area. In the past ten years, many new boutiques, trendy bars and restaurants have taken up residence in Mercat de Sant Antoni, notable for its Art Nouveau style. This makes Sant Antoni one of the most exciting and dynamic districts in Barcelona today.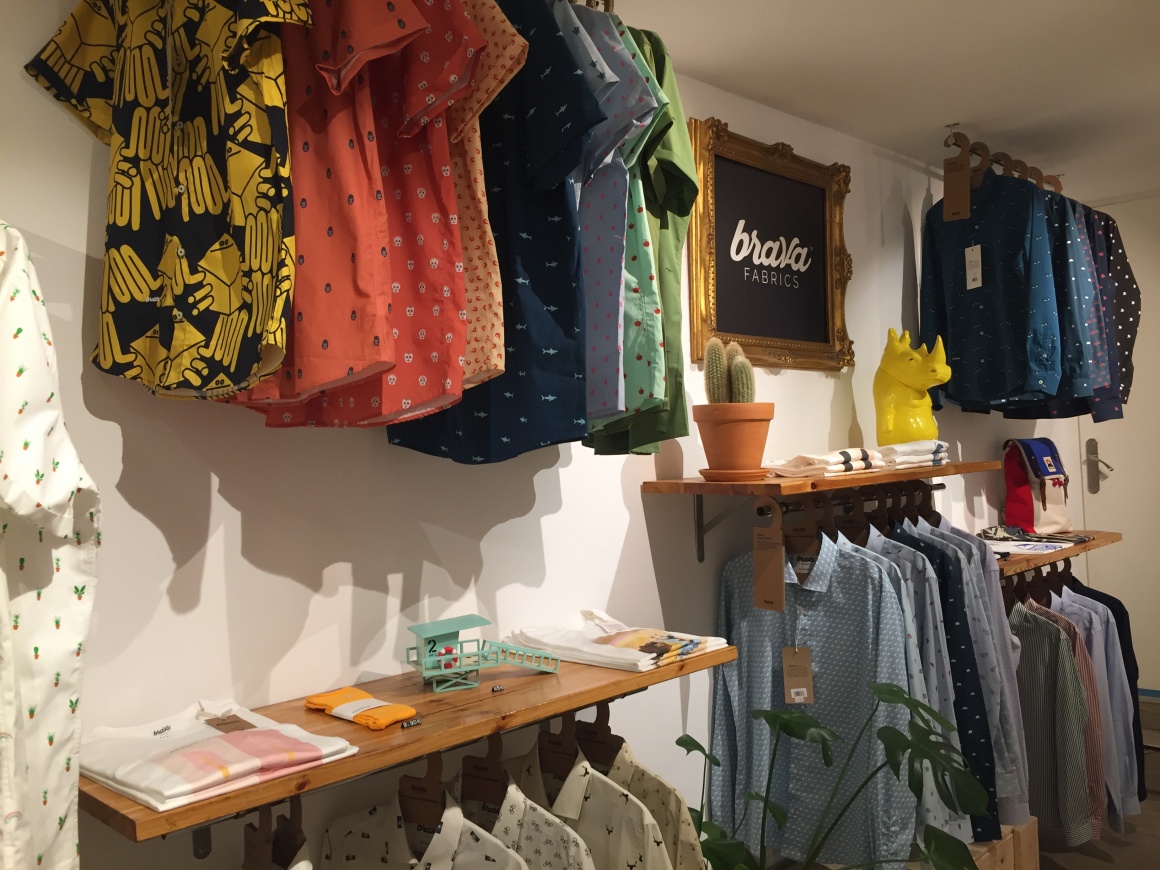 Source: Julia Pott/ iXtenso
Store Design: All about the individual product
The first thing that catches your eye is the Mediterranean colors echoed throughout the store with Terracotta and wood tones dominating the scene. The products are individually staged. Don't bother looking for fully loaded racks with clothes in all sizes in this store. Instead, each unique product is given breathing room to catch your eye. The merchandise is arranged by color. Sustainability is not only reflected in the use of wood to showcase the merchandise. The hangers are also made from recycled materials.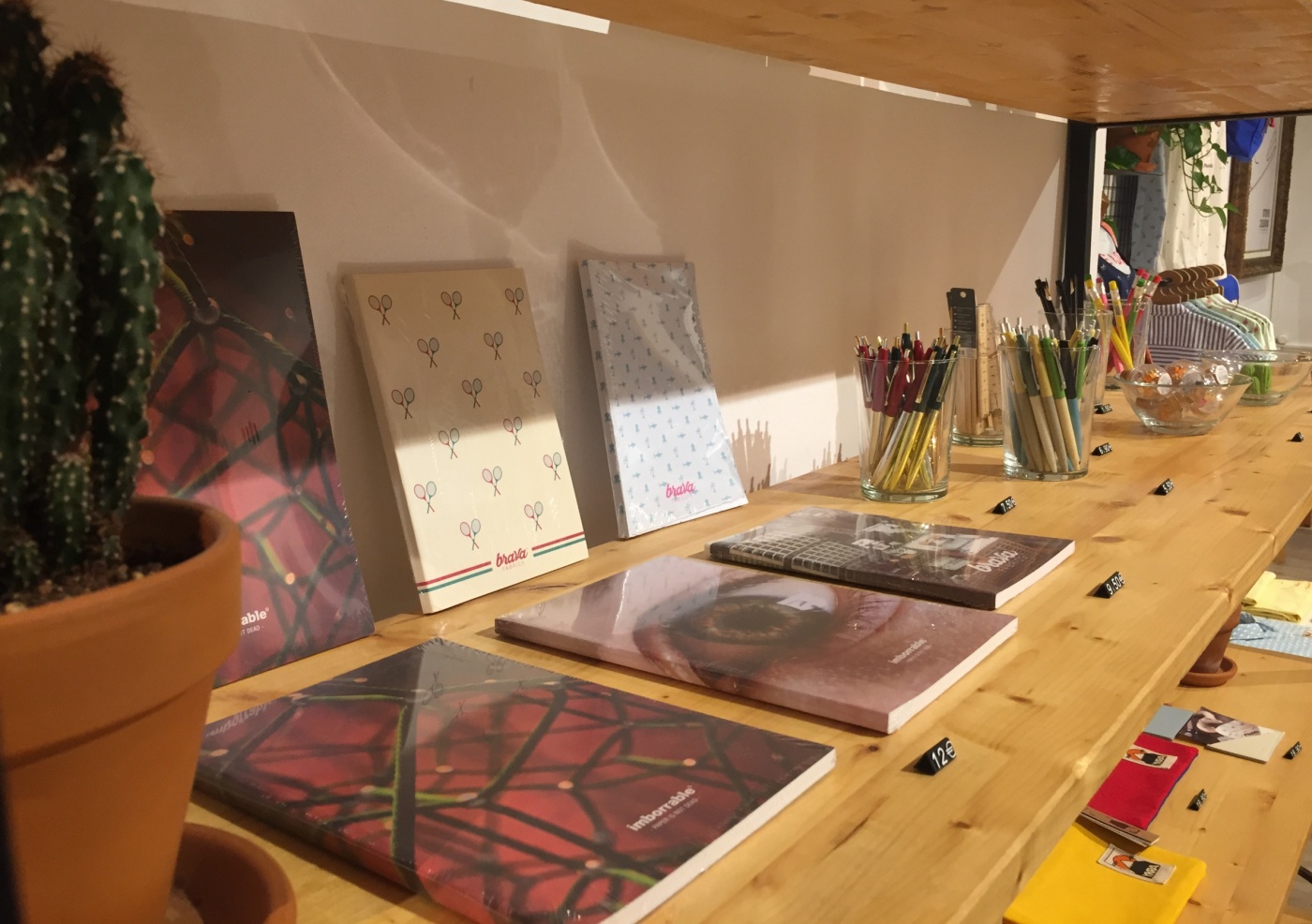 Source: Julia Pott/ iXtenso
Where tradition meets way of life
Besides the local production process, Barcelona itself plays a big role in the brand message as well. Brava Fabrics aims to reflect the city with its many character traits and inhabitants through quirky prints and patterns.
The store design also mirrors the cosmopolitan lifestyle. Illustrations, various books, magazines, and modern sculptures are showcased in great style alongside articles of clothing. Thanks to skillfully staged individual items, visitors get an art gallery feel as the store not only sells its own label but also unique pieces from collections of other brands. Diversity and vibrancy are once again reflected in bright colors and play a key role.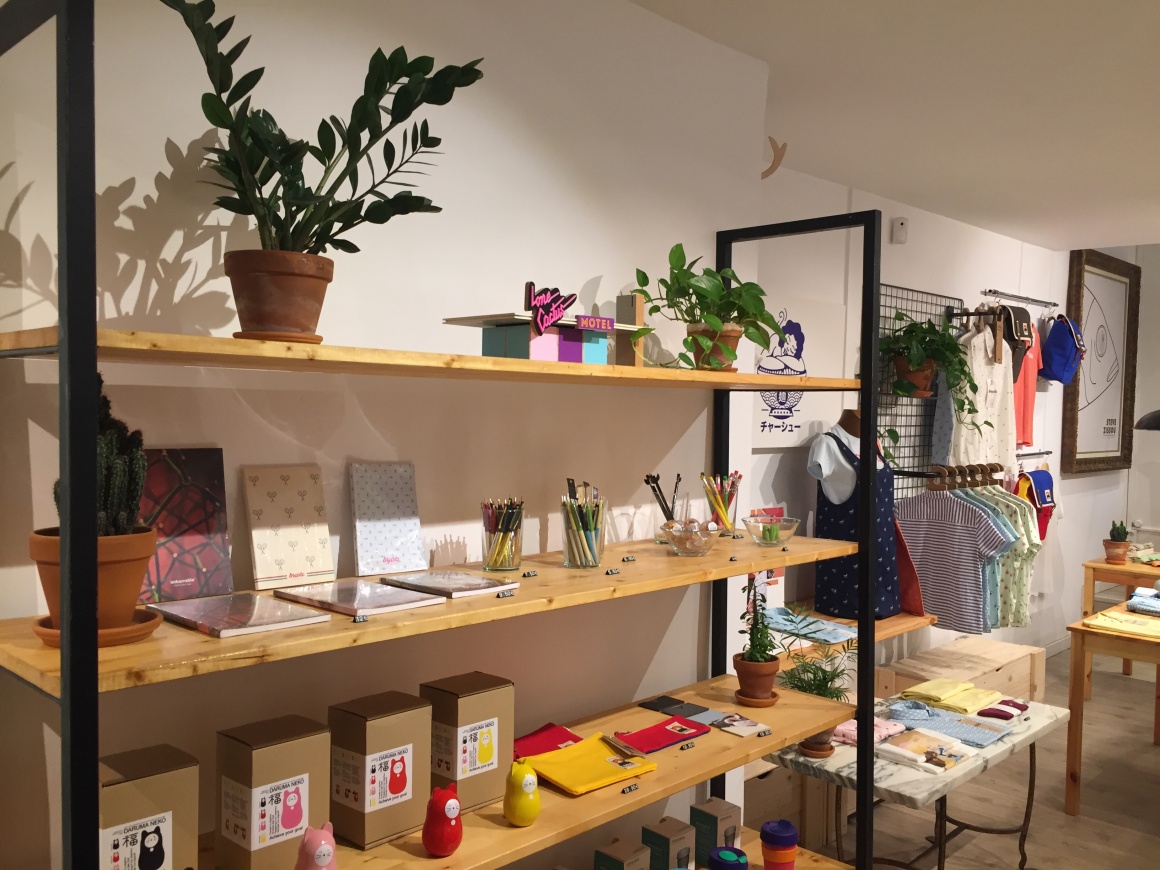 Source: Julia Pott/ iXtenso
Barcelona is a city full of energy and a delightful mix of cultures and lifestyles. The Brava Fabrics store exudes that feeling and positive way of life. It is the mixture of art, design, and culture that brings this store to life.