Images • 17.01.2019
What shop design can look like: The Schubert pharmacy in Pullach on the Isar
Warm wood and limestone from the surrounding area greet customers after the renovation
If you enter the newly designed Schubert pharmacy, you will directly feel comfortable. After the modernization, the premises score with a holistic appearance that is both concise and modern, yet fits into the rural region with its traditions. Therefore, the DDC competition "Gute Gestaltung 19 Award" in the category "Space" was also awarded for the new concept!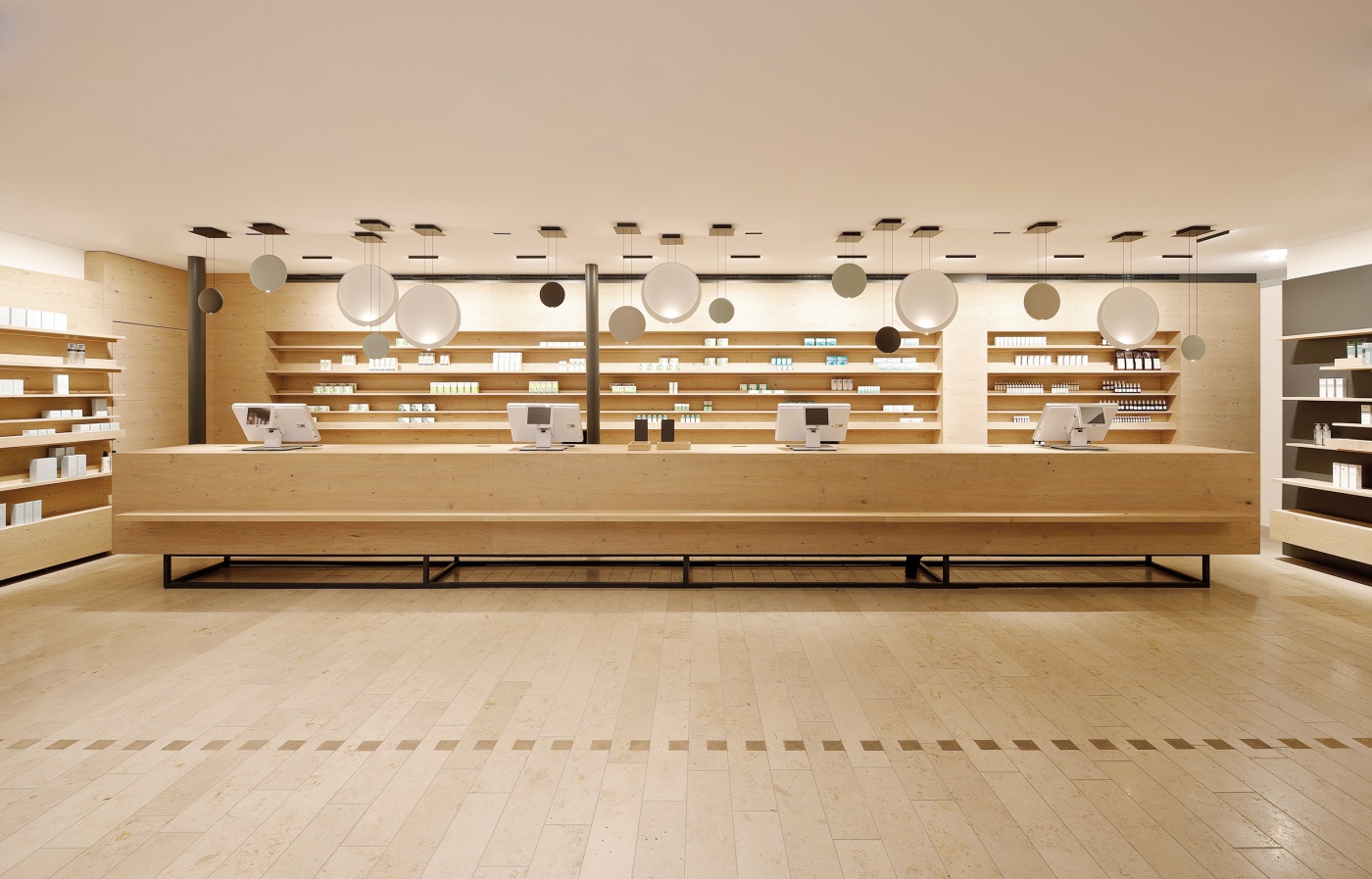 Source: Hans Jürgen Landes
With great attention to detail, the interior architects of raumkontor from Dusseldorf have proceeded during the renovation. Many wood elements with a soft radiance greet the customer. The color matching limestone floor is pleasantly warm. At the generous hand selling table up to four customers can be advised at the same time. A special eye-catcher: the pendant lights above.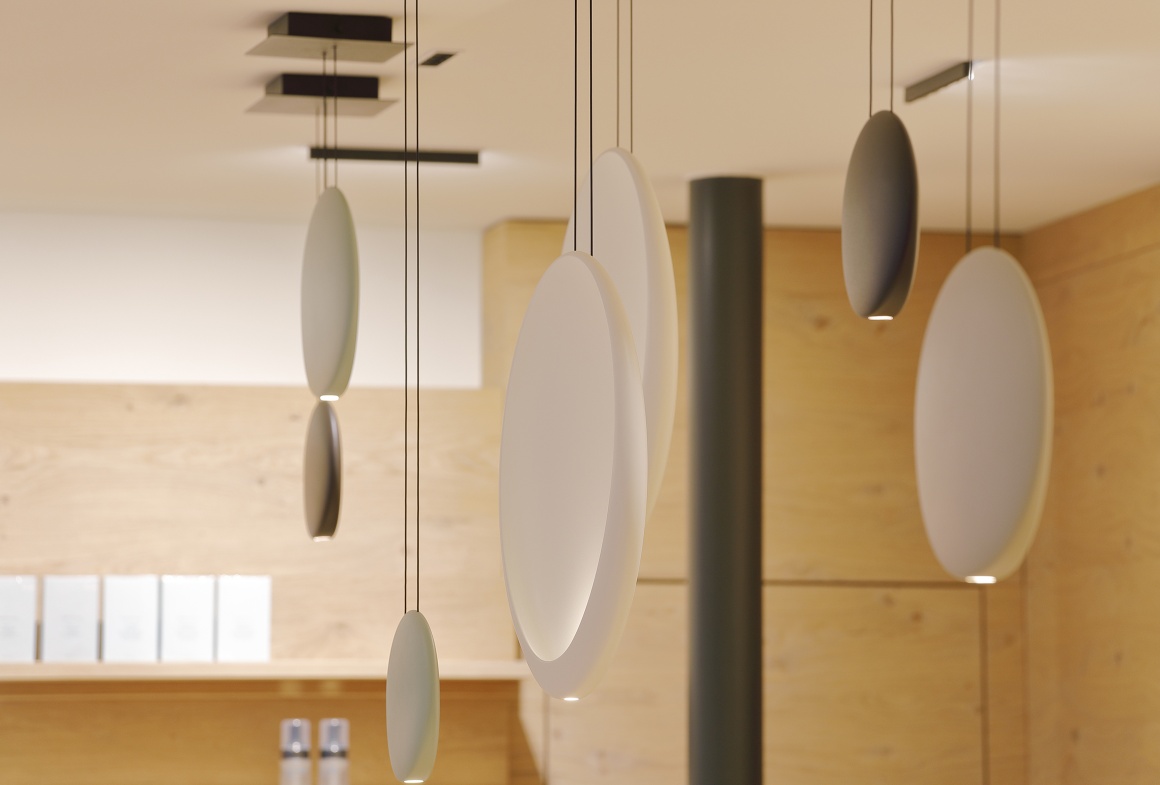 Source: Hans Jürgen Landes
The lights are reminiscent of the moon. Their precise and warm luminosity sets the goods perfectly in scene.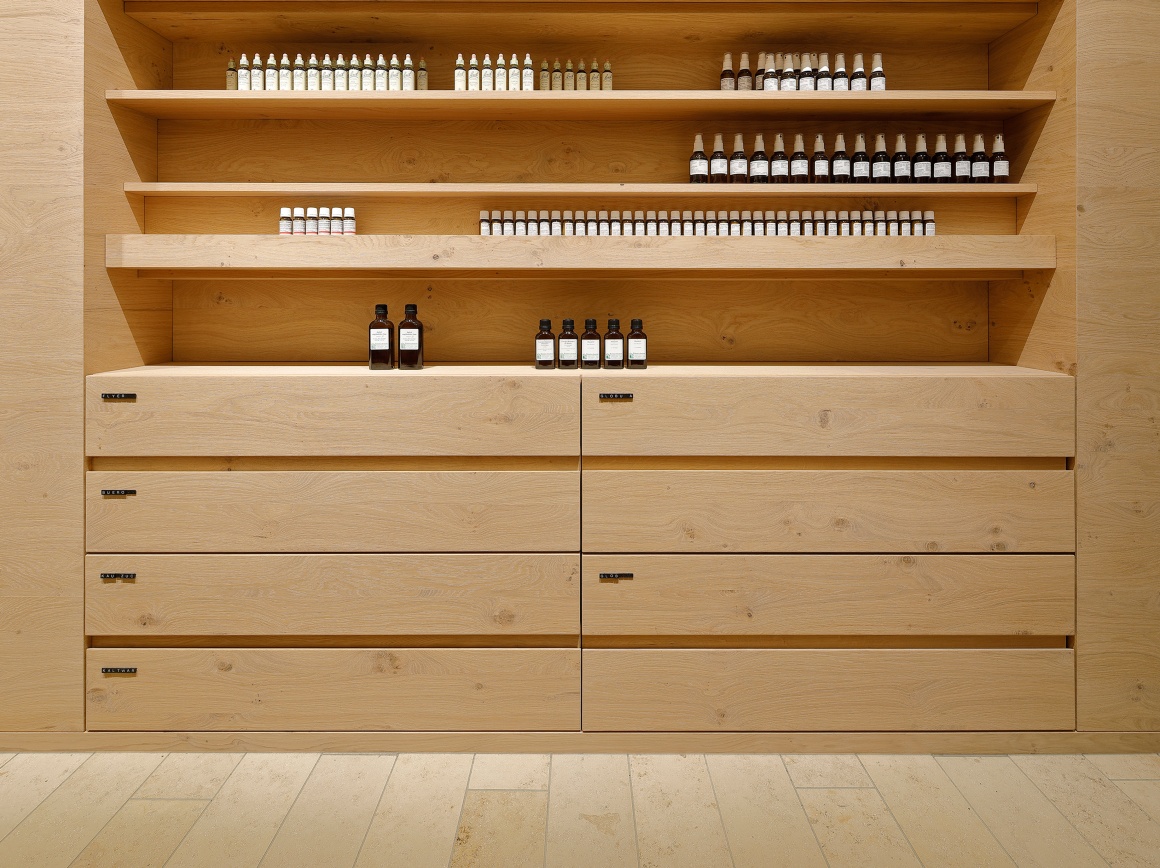 Source: Hans Jürgen Landes
Behind the sales table, the products can be stowed clearly on wall shelves or in drawers.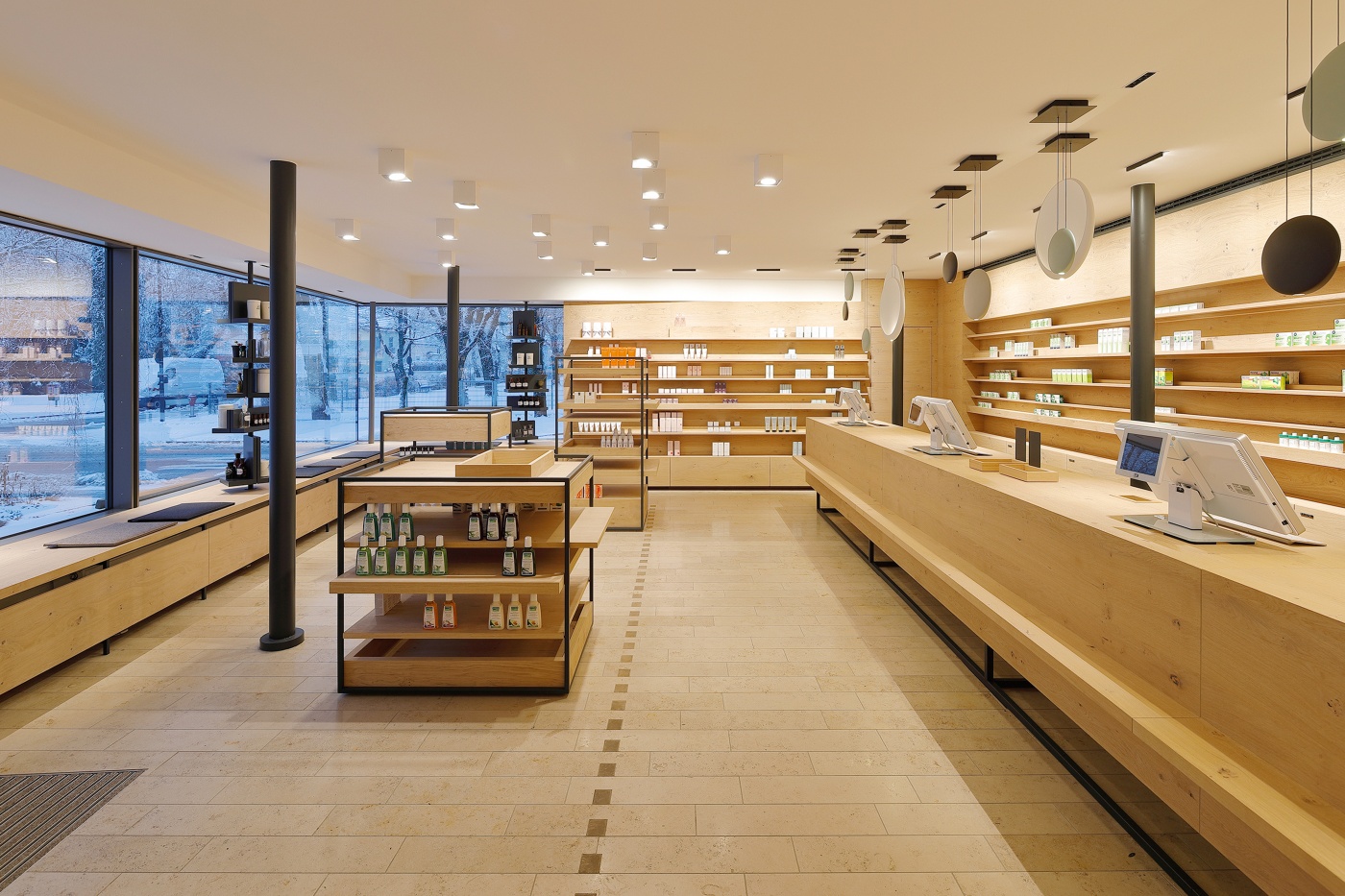 Source: Hans Jürgen Landes
Individual floor shelves complete the sales area. Products can be displayed here for the customer. They fit into the room and give structure to the division. The large window front was covered with wooden benches. They invite the customers to take a short rest.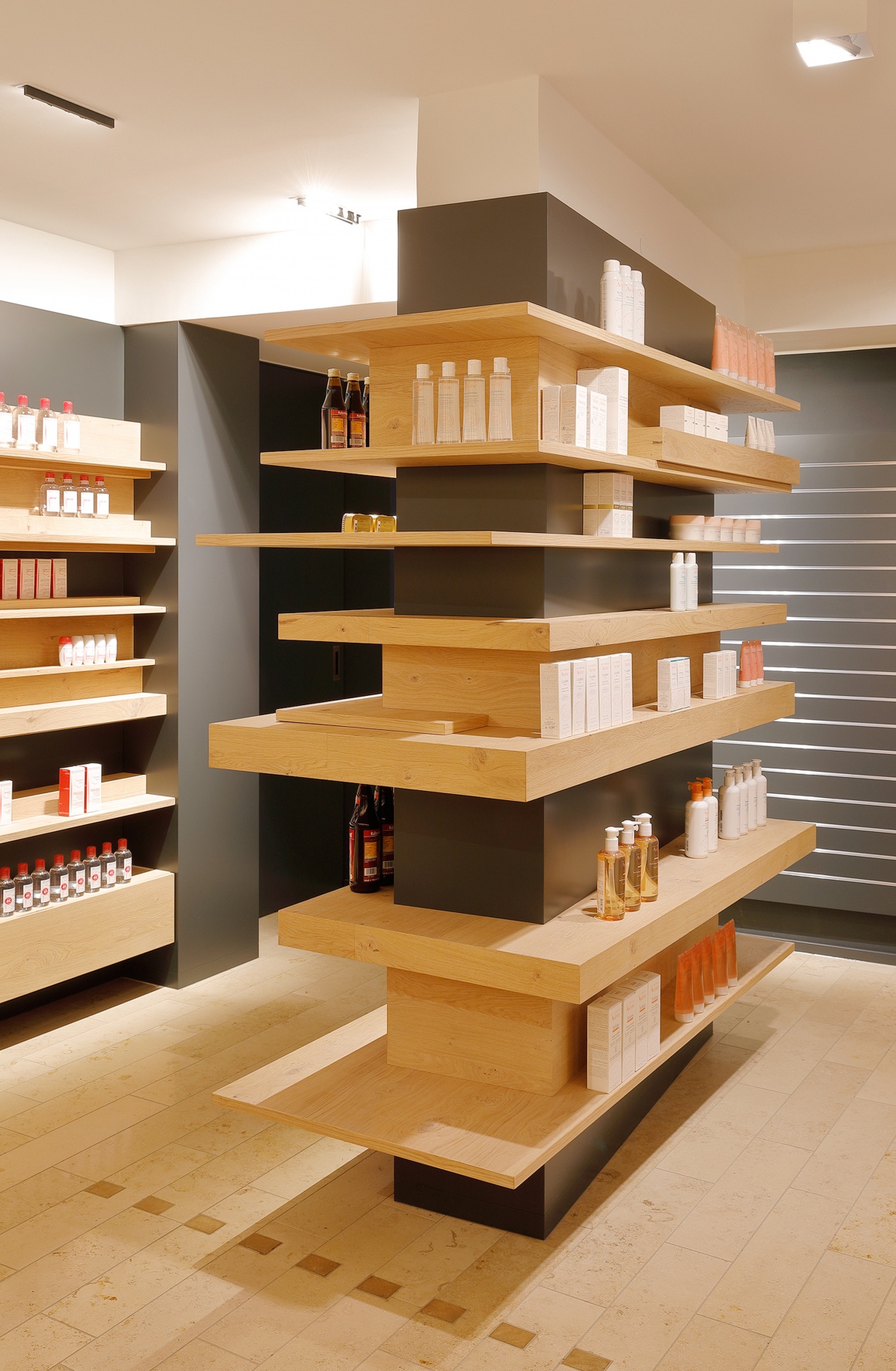 Source: Hans Jürgen Landes
The relief-like structure of the shelves is not only a formal game, but also supports the optimal presentation of goods.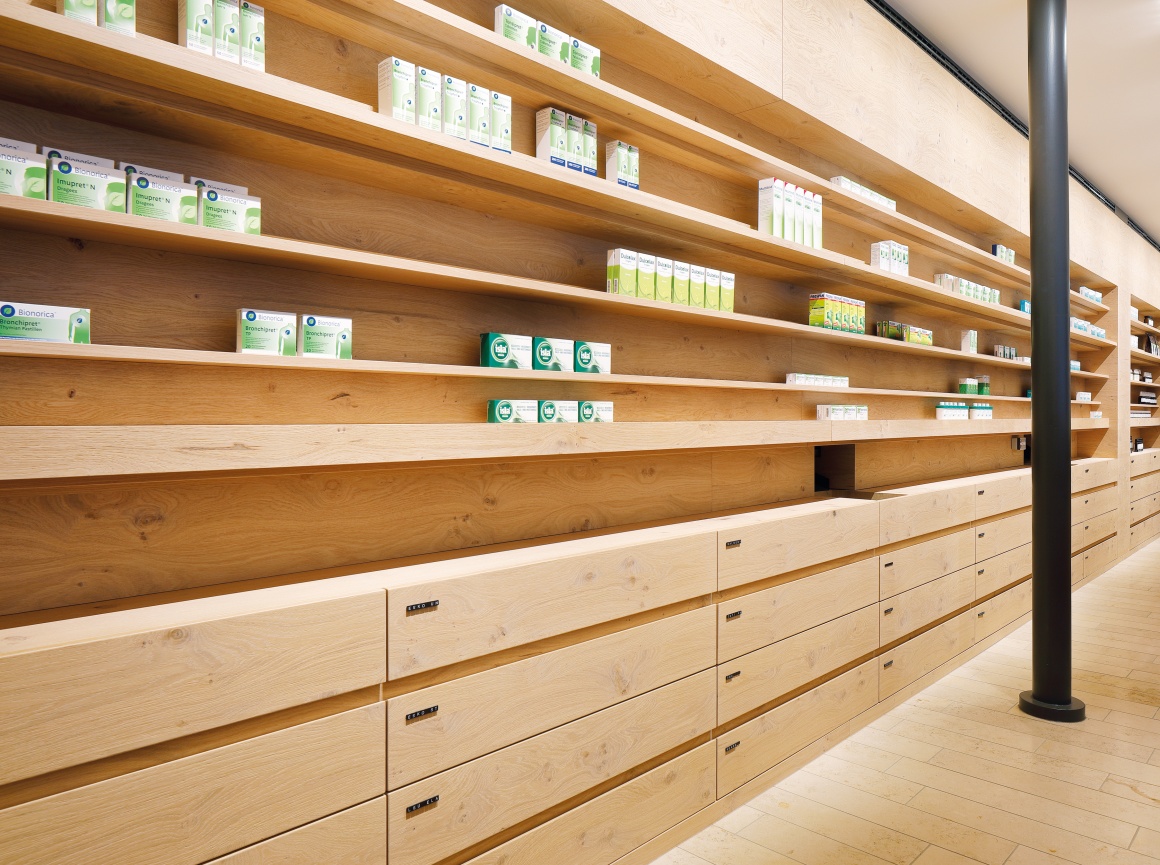 Source: Hans Jürgen Landes