Reopening • 08.10.2018
What shop design can look like: Foot Locker in London
Brand communication and digitization at the Marble Arch Store
Power Stores is the name Foot Locker gives to its new stores in different locations. The most recently redesigned store is located near Marble Arch and Oxford Street.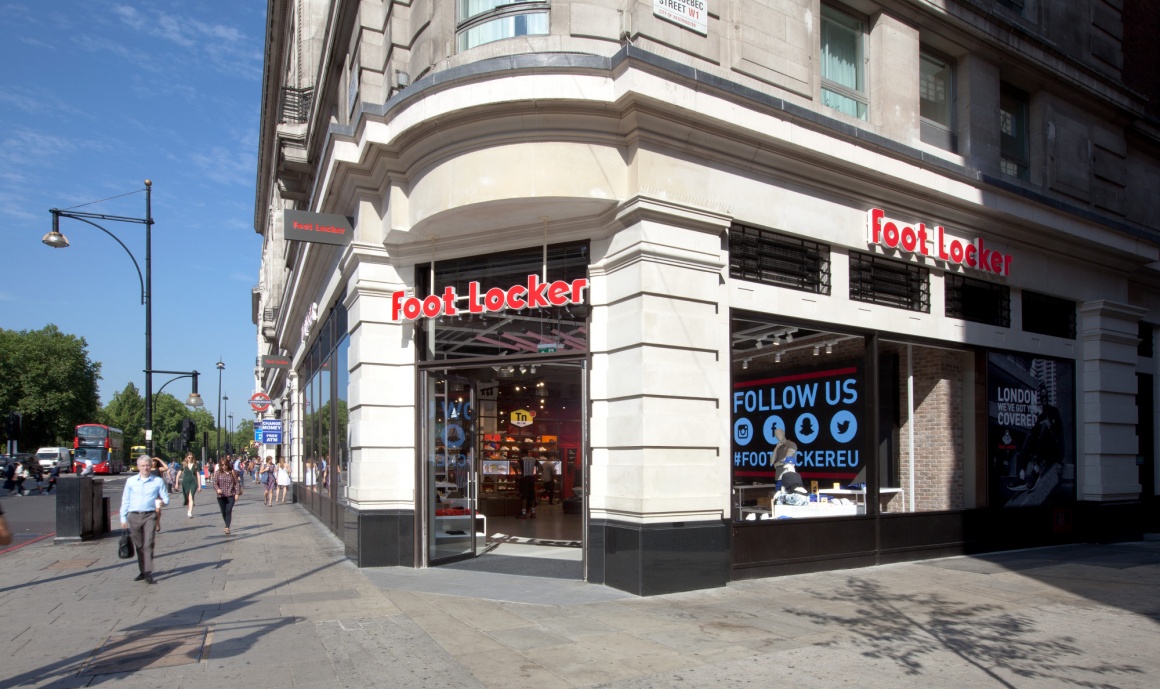 Source: Foot Locker
"London - We've Got You Covered" is the motto of the brand presentations - also digitally on the large LED screen at the main entrance. The store's storytelling is explicitly technology-driven. For this the digital elements were integrated into the design.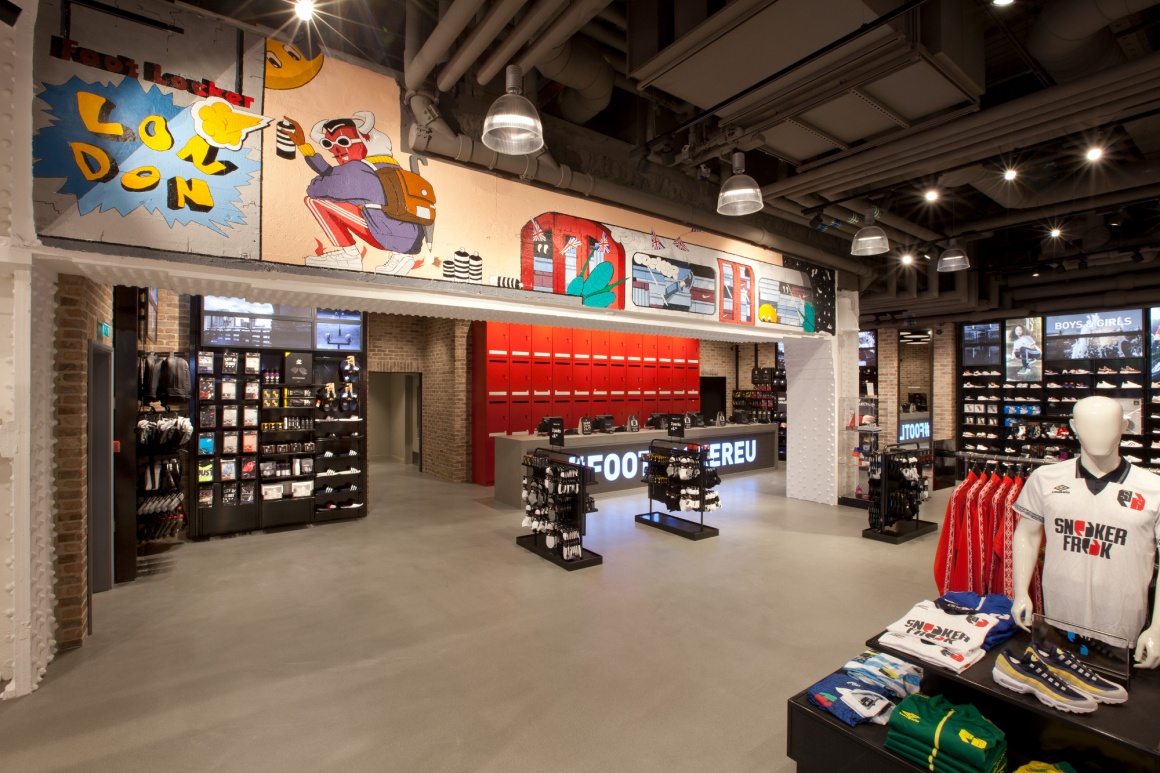 Source: Foot Locker
The 647 square metre sales area includes several premium sales stands.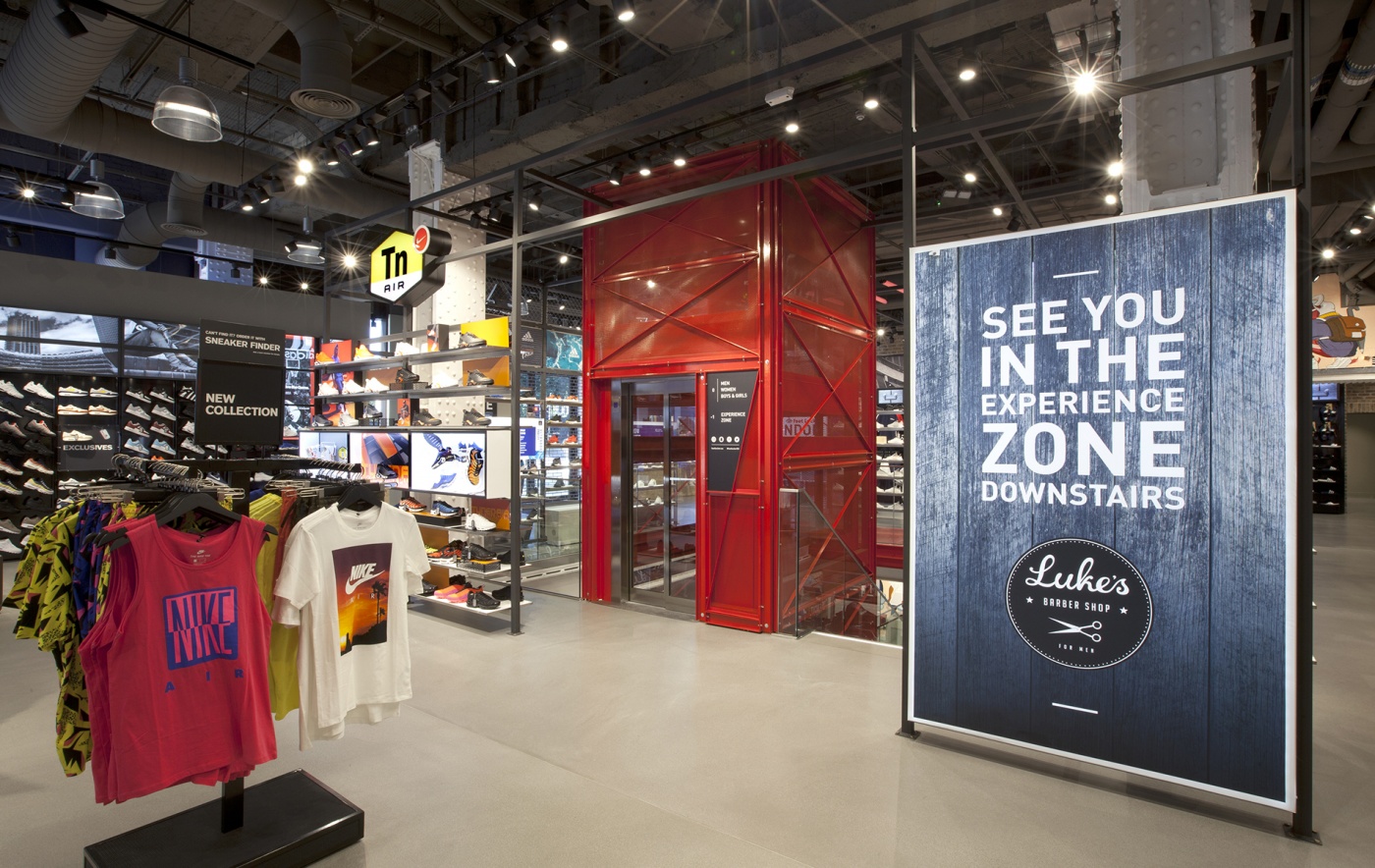 Source: Foot Locker
An eye-catcher is the "Red Locker Wall" - a wall with works by the artist Tommy Bates. Next to it: an area for customer service.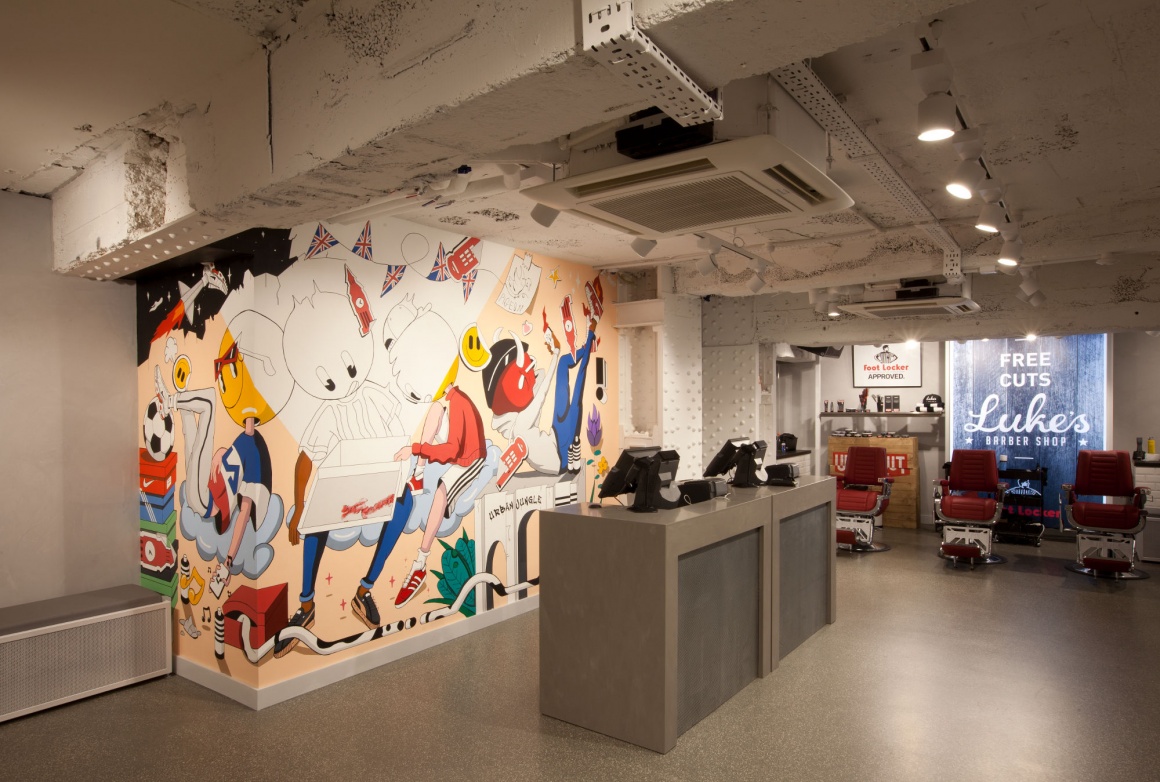 Source: Foot Locker
The almost 24 meter long and one hundred ton heavy girder (on the ceiling) with riveted pillars was uncovered again (in 1931 it is said to have been the longest girder worldwide). In contrast, lightweight elements were used to present the goods.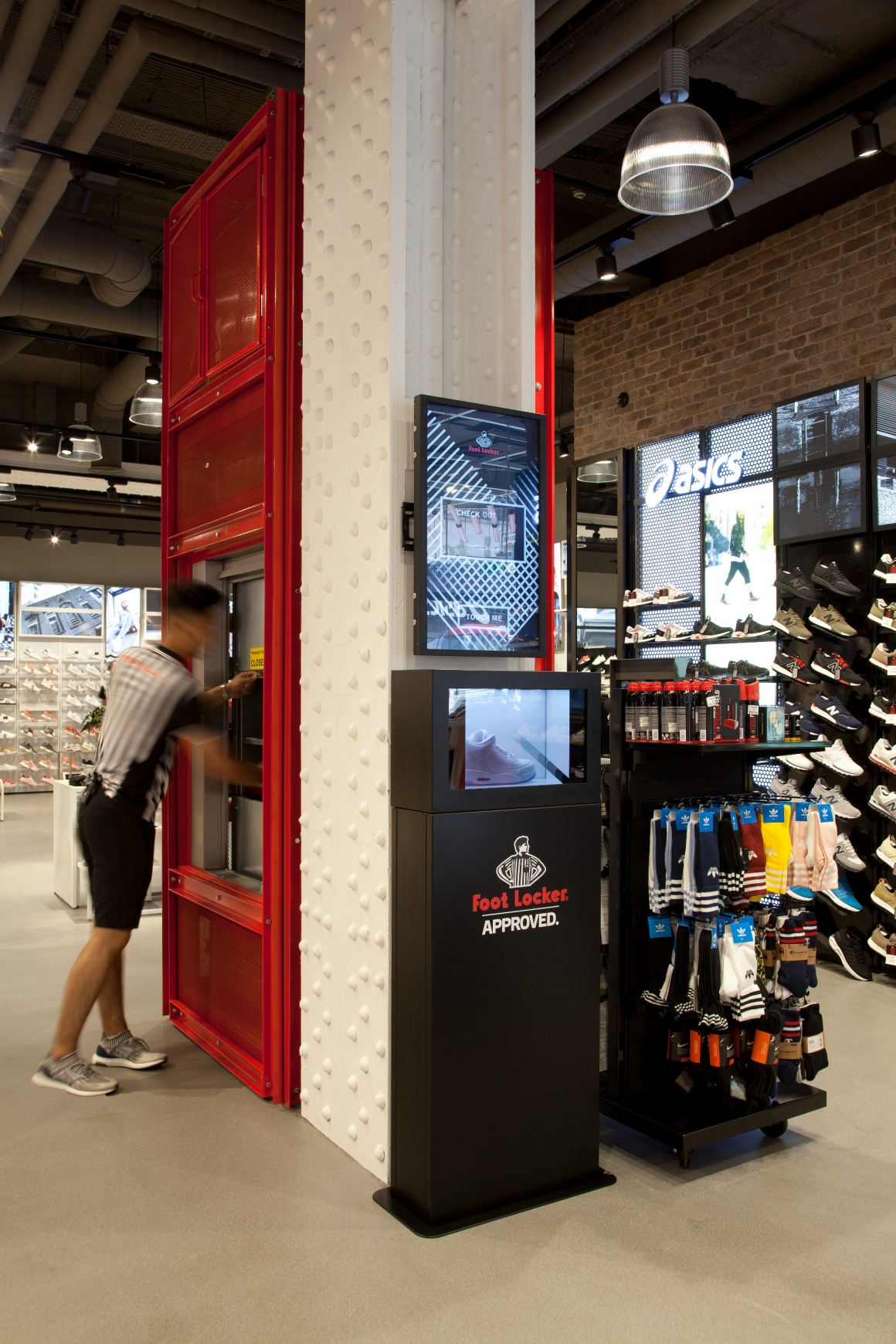 Source: Foot Locker
A frame construction in the middle of the ground floor combines displays, product focal points and digital activations. The focus is on the product range and customer experience.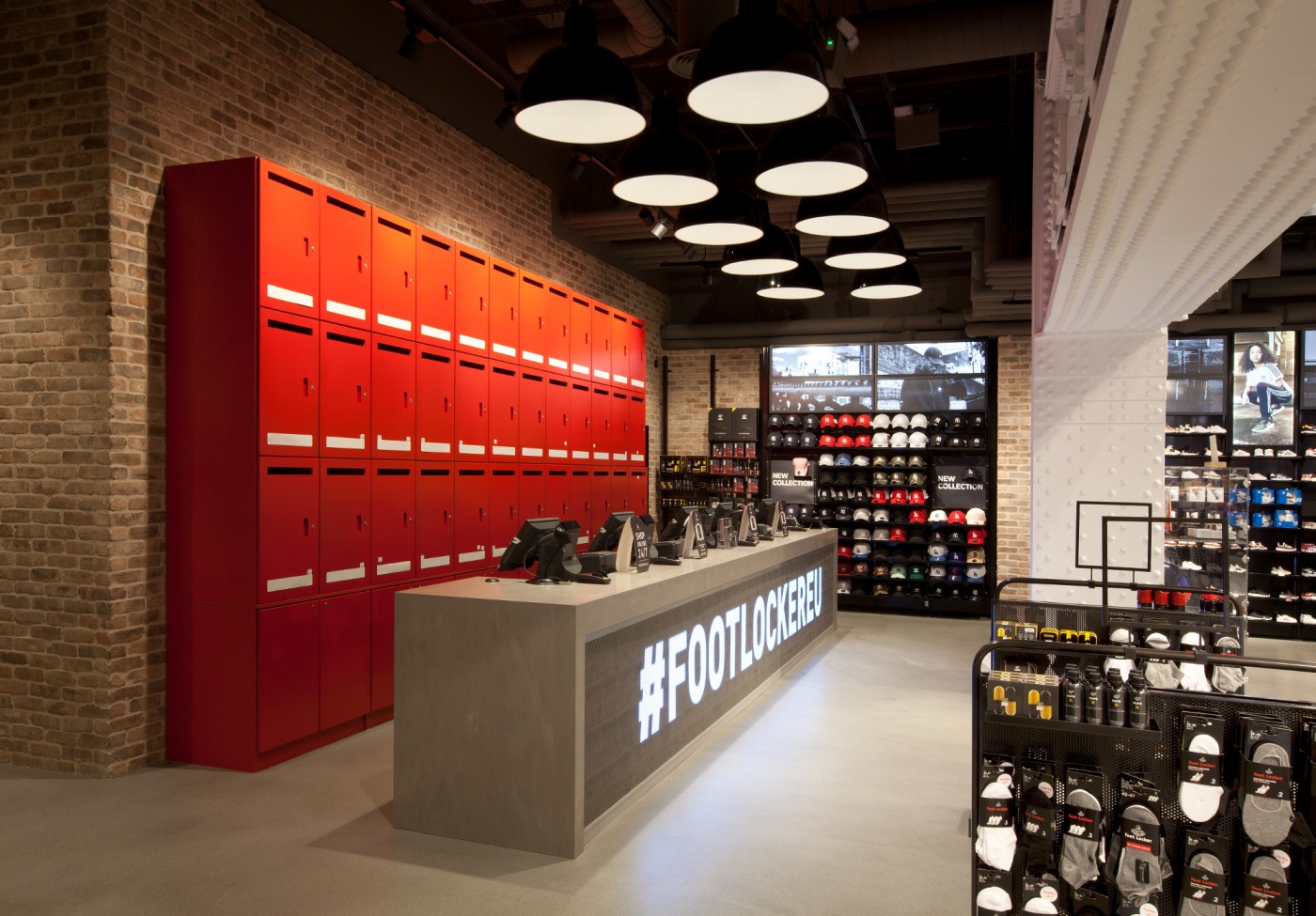 Source: Foot Locker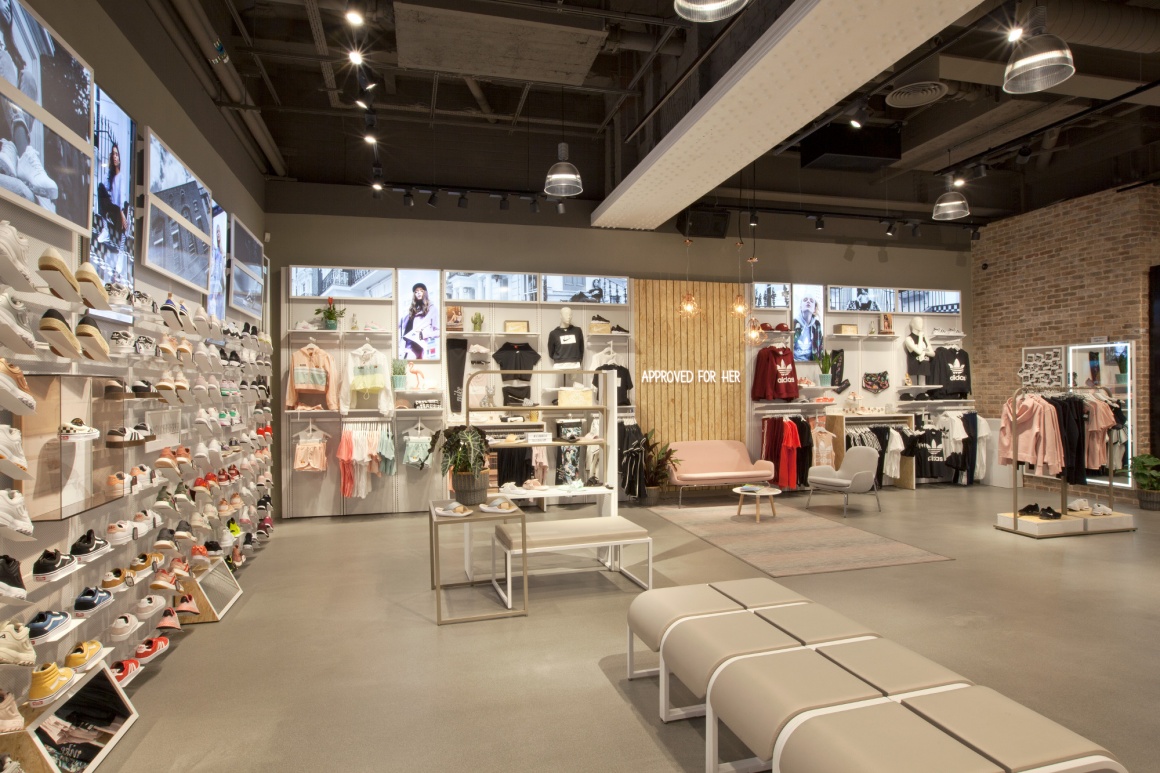 Source: Foot Locker
The interior design was designed and conceived by rpa:group - based on the strategic brand concept of Foot Locker.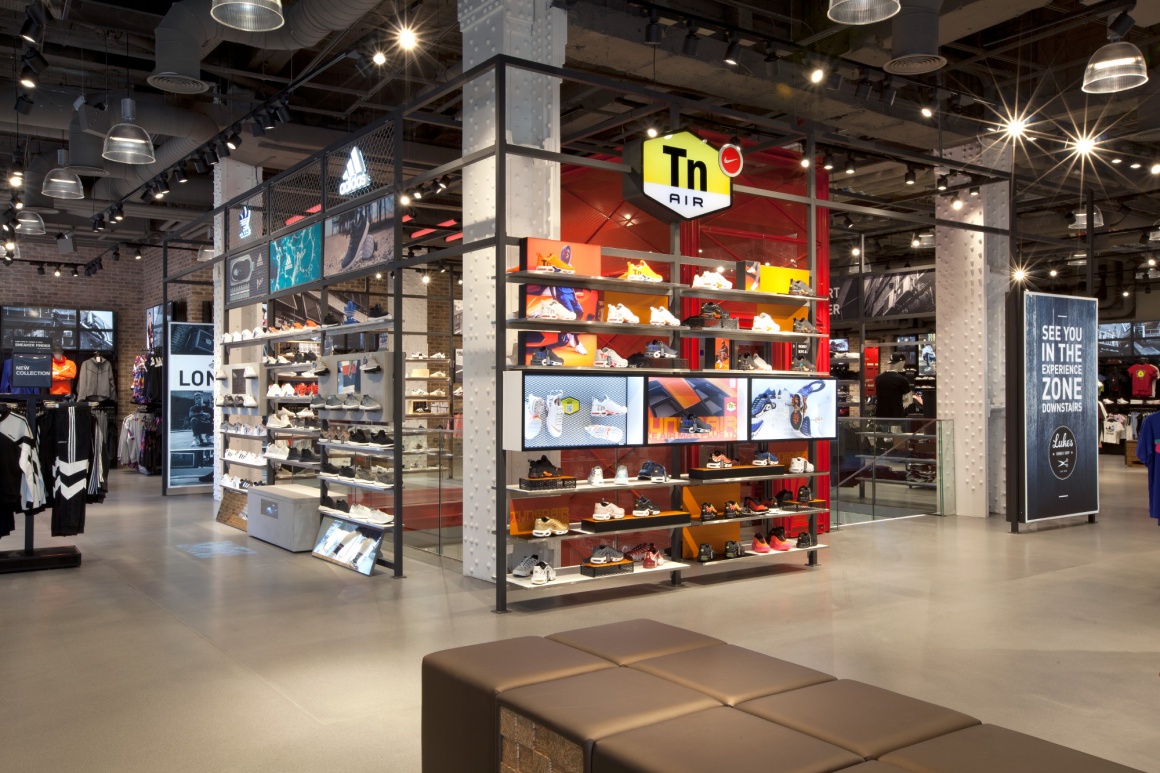 Source: Foot Locker
After the stores in Marble Arch and Liverpool ONE, the new concept will also be implemented at other Foot Locker locations.