Company News • 28.02.2019
Presentation of goods for convenience at gas stations
POS TUNING and ARAL report on a successful multi-partner project
At this year's Annual Conference on Trade and Change in Gas Stations and Convenience Shops, Kristin Kolbe-Schade from POS TUNING and Carsten Biermann from Aral reported on a successful tobacco project which they implemented together with other partners from the shopfitting and tobacco industry.
The entire area behind the counter was renovated and it was converted from conventional metal shelves with price rails to high-quality glass shelves from POS TUNING including their pushfeed systems. This meant that 4 more shelves could be installed, which of course offered the customer considerably more choice. Compared to the competition, Aral wanted to be at least as well and as broadly positioned in the product range as it was in the orientation and appearance for the customer. Further goals were the reduction of out of stocks and handling effort in the shop.
Of course, the placement was also updated in the course of the expansion of the shelves. Three approaches were tested here, and the variant with clear block formation cigarette, loose tobacco and cigars / cigarillos achieved the best results.
Supplier
Am Zubringer 8
32107 Bad Salzuflen
Germany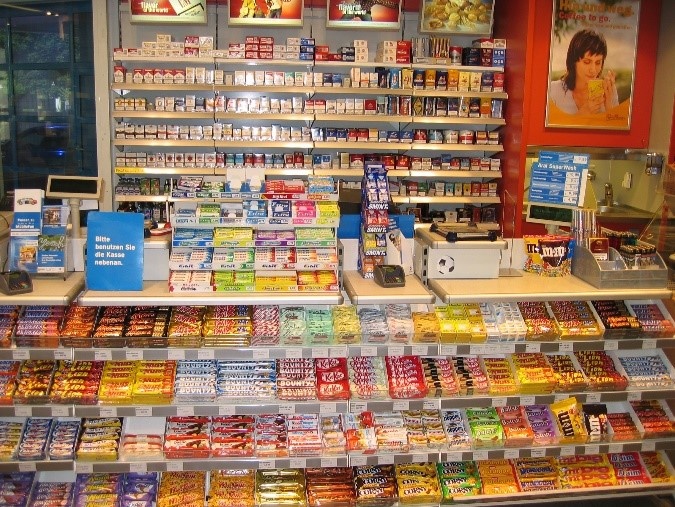 Source: Aral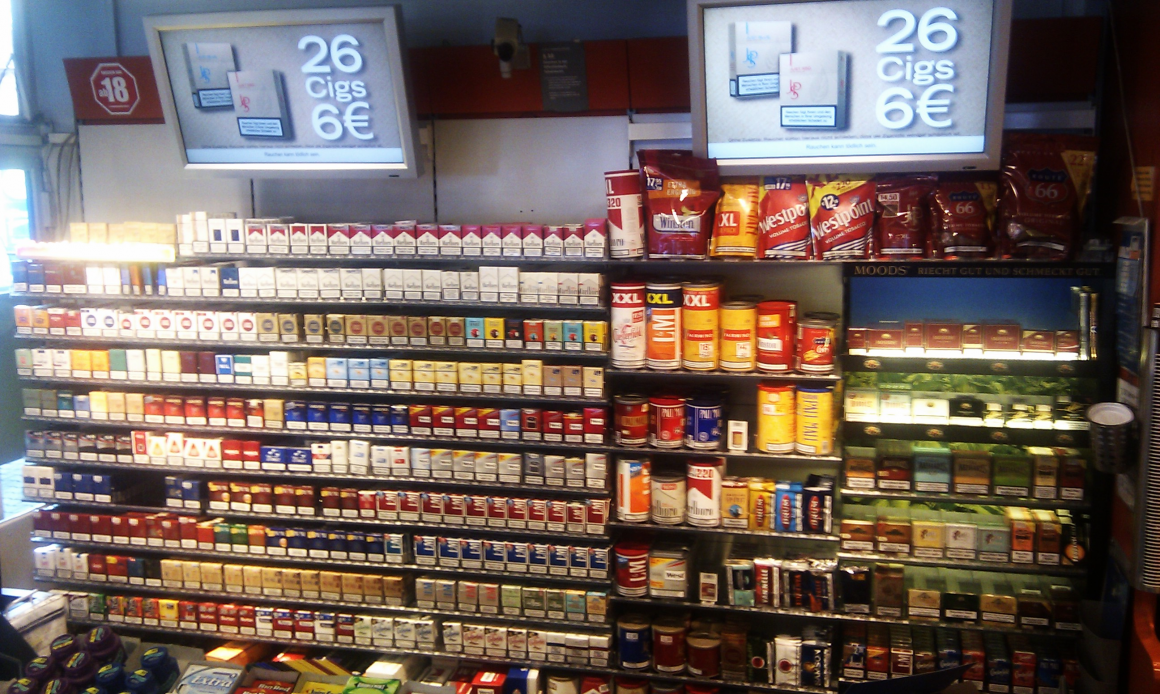 Source: Aral
The rollout ...
has now taken place in over 1000 stations, and the results speak for themselves.
The turnover could be increased significantly, the assortment was extended by 40 percent and the partners in the stations were pleased about an easier handling. Out of stocks could also be reduced as there was now enough space to place the fast moving products wide enough.
In order to transfer these good successes to other countries and other categories, the two project partners have started a new attempt. In the next project a new business area of POS TUNING – Neoalto (neoalto.com) – will come into play. By installing so-called stock beacons, which measure every product movement in the shelf, out of stocks can be completely avoided. This is because the Neoalto platform can warn the shop operator via smartphone when inventory levels are low or – if integrated into the merchandise management system – even automatically re-order.
But Aral and POS TUNING not only want to advance into the digital world, they also want to test which effects the installation of a standard pushfeed system can have in other categories than tobacco. In a previous test with Aral, sales of frozen pizzas doubled when they were no longer stacked but presented upright. Despite the good results, only very few convenience shops already use front presentation solutions, although the impulse character of the channel promises great success when the product is visible. Because what you can't see, you can't buy. And this is even more true in this convenience channel than in traditional supermarkets.