News • 30.03.2021
Burberry to launch virtual flagship store
Partnership with ELLE Digital Japan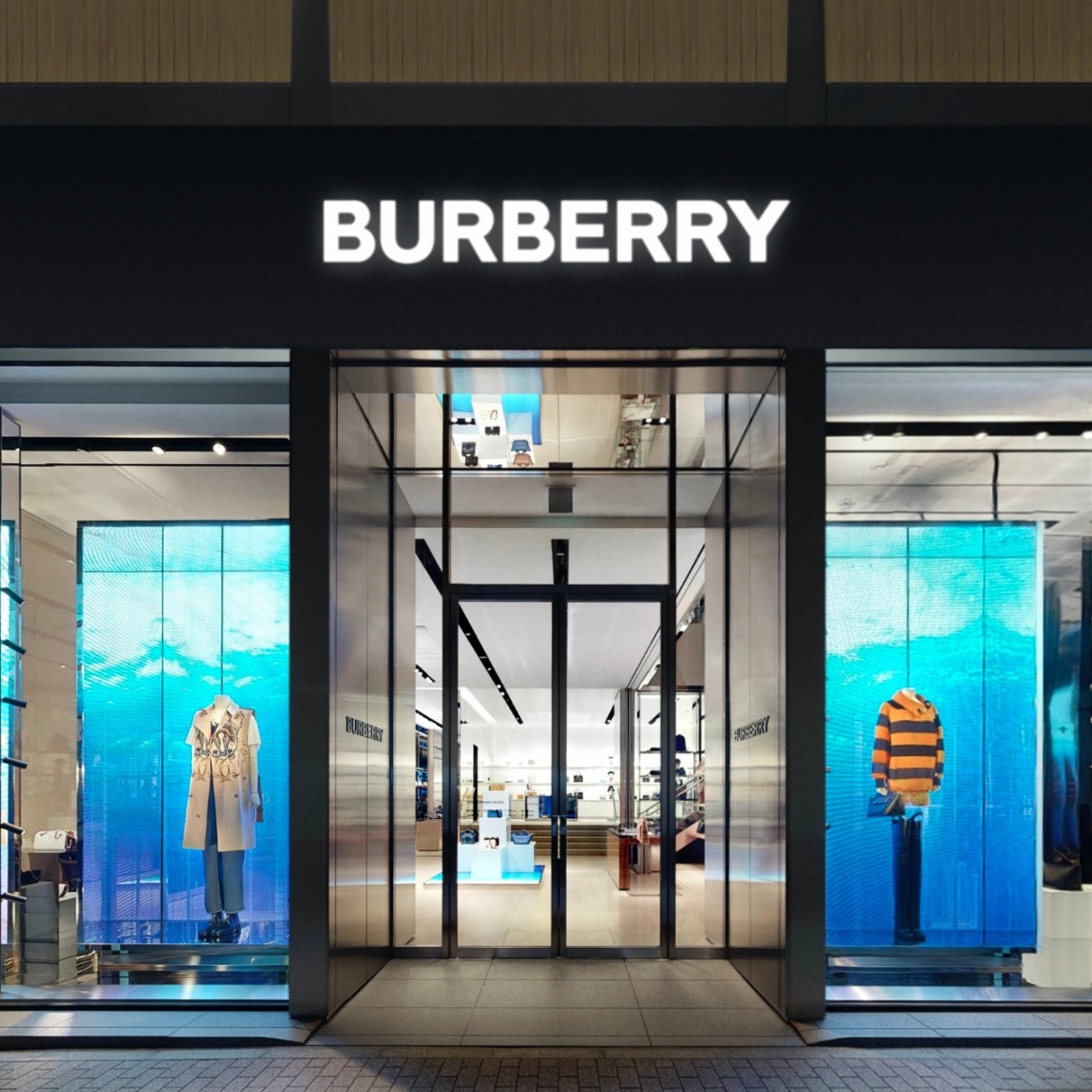 Source: © Burberry PLC
In Burberry's latest venture in digital innovation, the luxury fashion house has collaborated with ELLE Digital Japan to create an interactive virtual replica of its flagship Ginza store. Burberry regularly pushes the boundaries through creativity, exploring the relationship between physical and digital experiences to create exciting new concepts for its community and enhance personalised luxury commerce.
Customers will be able to navigate themselves around the virtual store and purchase items from Burberry's Spring/Summer 2021 collection by selecting digital icons.
The Burberry Ginza store, which opened in November 2019, takes inspiration from the spirit and attitude of the fashion house's redesigned flagship store, 121 Regent Street, in London. The store features a pistachio coloured façade, a colour palette of Burberry beige and pistachio throughout its interior and fixtures and plinths constructed in a variety of materials and textures from mirror to high-gloss finishes.
Mirroring the physical Burberry Ginza store, the virtual space is built out over three floors: the ground floor offers signature bags including the Olympia, the Pocket and the Lola Bags. The first floor offers a selection of womenswear from key outwear including the Waterloo and Kensington trench coats in Honey and Camden-fit car coats in black updated with graffitied logo detail, to pieces from the Spring/Summer 2021 collection. The second-floor, menswear, outerwear includes the Pimlico car coat and Horseferry print nylon car coat both in black, Spring/Summer 2021 styles.
Burberry and ELLE Digital Japan have also collaborated with actress Elaiza Ikeda to create five short styling tips films, which are accessible at touchpoints throughout the virtual store.
The virtual store experience will be available for one month from 19 March to 18 April on ELLE Japan and ELLEgirl Digital Japan.
Access the virtual store here.