News • 22.02.2022
Burberry launches Rodeo Drive takeover
Exterior façade references prints featured in the collections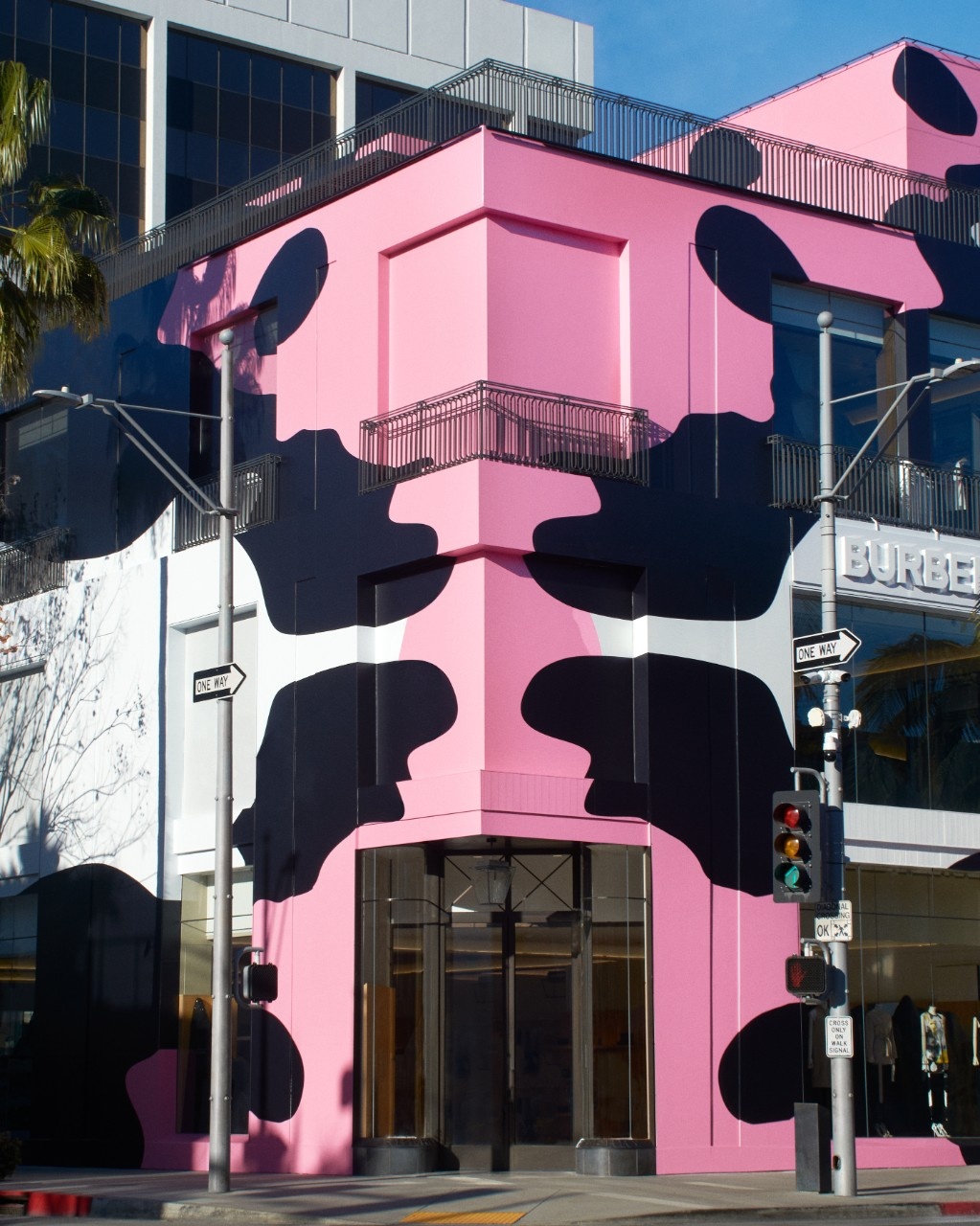 Source: Burberry
On February 10th, Burberry unveiled an immersive Spring/Summer 2022 experience at its flagship store on Rodeo Drive, Beverly Hills. A celebration of the freedom of imagination, the transformational takeover creates a journey through spaces that are unique and unexpected in their sound, texture, and experience.
The Burberry Rodeo Drive Spring/Summer 2022 takeover is live from 10 February – 7 March 2022.
The takeover is based on Chief Creative Officer Riccardo Tisci's presentation 'Animal Instinct', inspired by the idea of shifting between infinite possibilities of fantasies and realities.
The exterior facade of the building is enveloped by a kaleidoscopic abstract print, evoking forms of camouflage in bubble gum pink, black, and white – a reference to the vivid, curved prints that feature in the womenswear and menswear collections. A sculptural topography glistens through the window displays as a backdrop to runway looks, evoking fantasy.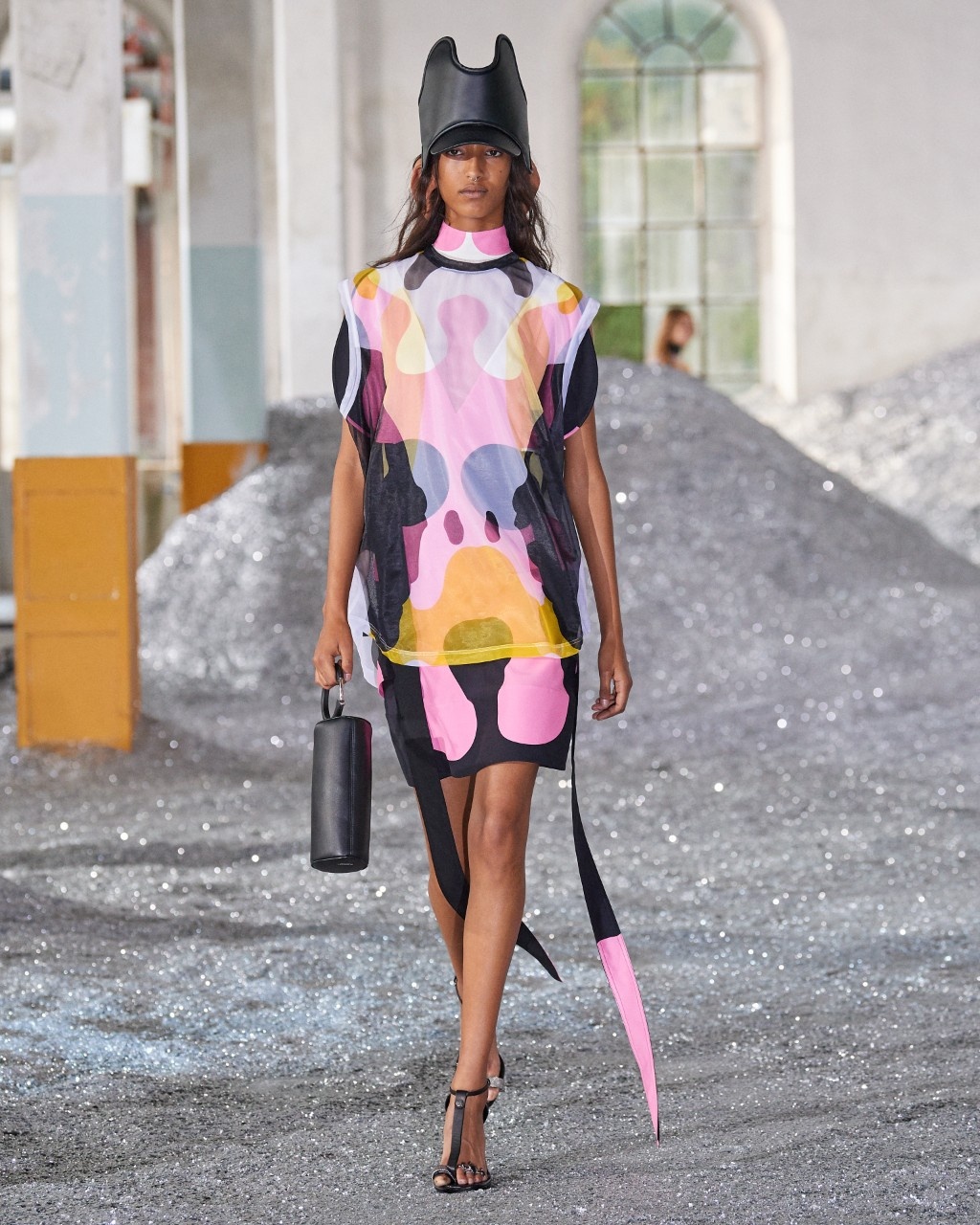 Source: Burberry
The story continues inside, from sculptural topography to stacks of mirrored speakers climbing through the interior staircase. In the penthouse, there is an intimate viewing room where the presentation film plays on a floor-to-ceiling screen with surround sound audio pivoting between music, wind, and nature – illustrating Riccardo Tisci's vision for the collection.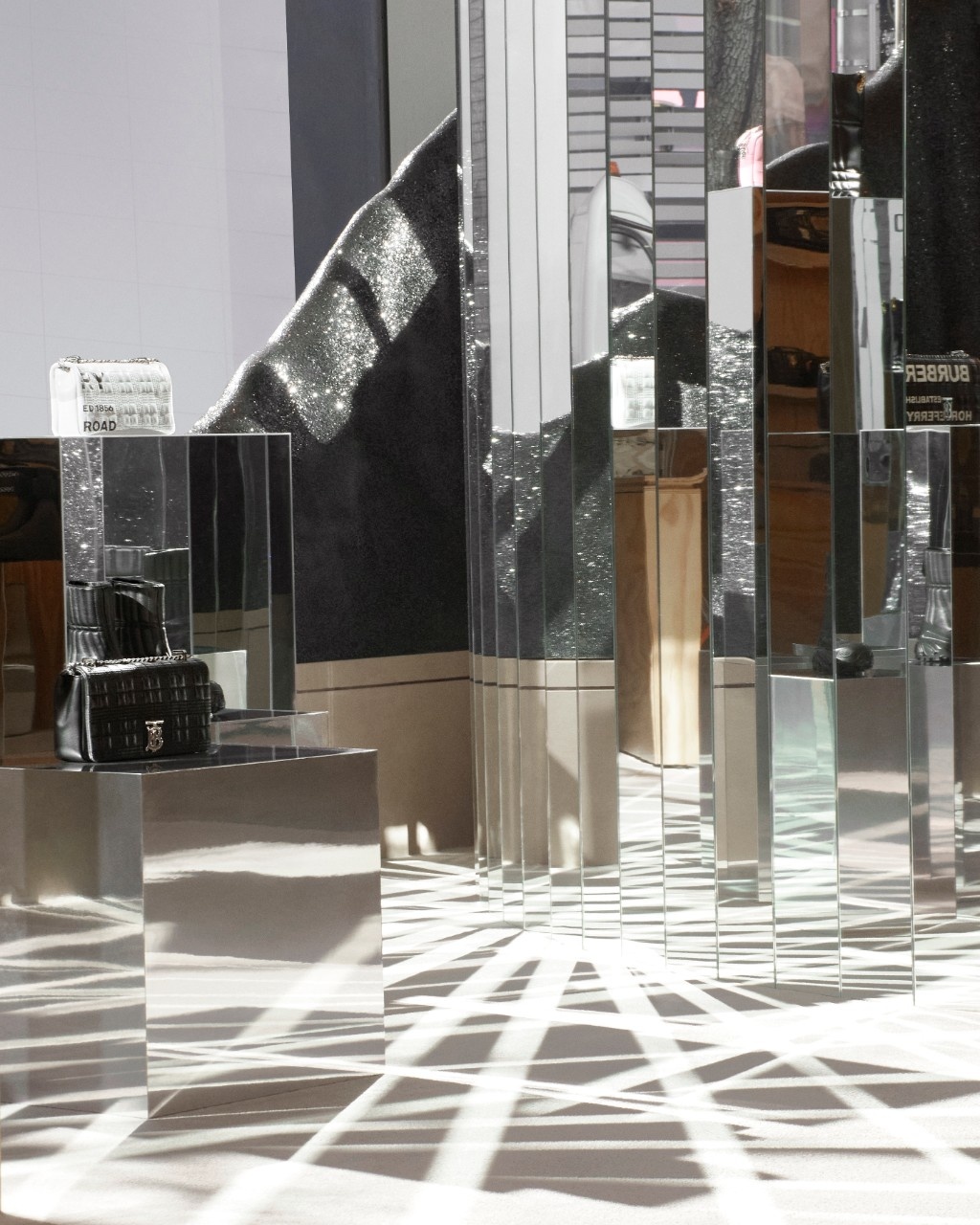 Source: Burberry
An Instagram filter will also bring the flagship storefront to life in new ways. Vibrant patterns emerge referencing the abstract camouflage print immersing customers in the Spring/Summer 2022 Rodeo Drive takeover.
Guests are invited to experience for themselves the changing realities captured within the presentation space – an adventure engaging the senses.