News • 24.11.2021
Burberry Flagship store featuring new luxury design concept at Shanghai plaza
A variety of textures from concrete to ceramics to high-gloss finishes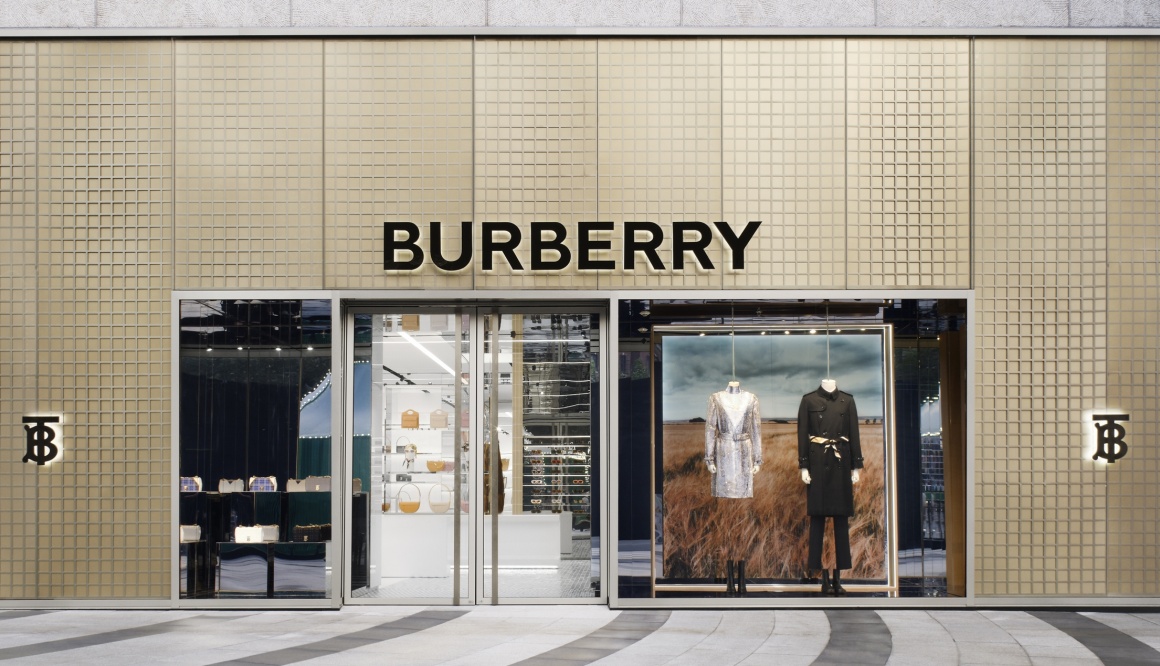 Source: Burberry PLC
Burberry announces the opening of Shanghai Plaza 66, its second flagship store to feature Burberry's new global design concept that encapsulates the essence of the luxury house.
"We are delighted to open the doors of our newest flagship store at Plaza 66 within the highly-dynamic and cosmopolitan city of Shanghai. A place of discovery, the store is emblematic of our rich heritage – at once, embodying creativity and innovation with our new global design concept, while supporting China's ambition to become carbon neutral. It is a unique and bold setting which brings our brand vision to life", says Josie Zhang, Burberry China President.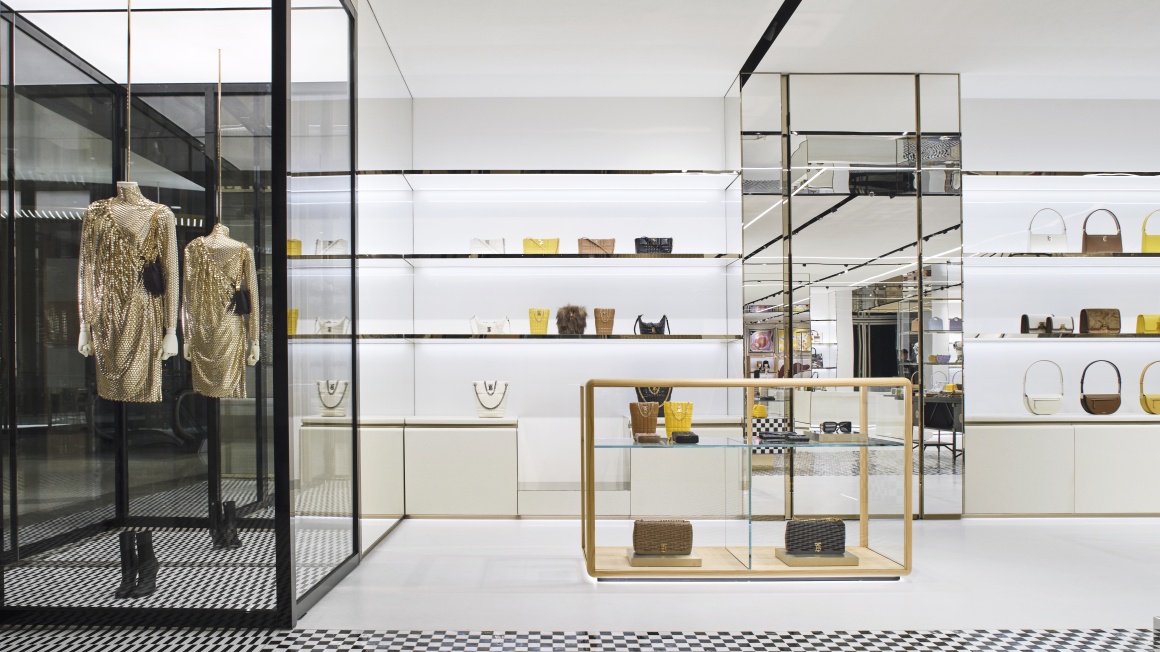 Source: Burberry PLC
Designed in collaboration with renowned architect Vincenzo De Cotiis, Burberry's Shanghai Plaza 66 twists classicism as rules become skewed, juxtaposing brutalist elements with luxurious materials to create a distinctly modern feel. The store features display fixtures and plinths constructed in a variety of textures from concrete to ceramics to high-gloss finishes. The core colours of the Burberry check – beige, black, white and red – are also explored and developed throughout the store, whilst the iconic pattern itself is reinterpreted in the gridded ceiling's mirrored zones, creating a sense of openness as it reflects the roaming tiled chequerboard floors.
Burberry has a longstanding commitment to creating a more sustainable future by reducing its environmental impacts and driving positive change. In line with its industry-leading ambition to become Climate Positive by 2040, Burberry's Plaza 66 store is carbon neutral and is undergoing the LEED (Leadership in Energy and Environmental Design) certification process. All stores in Mainland China are carbon neutral and Burberry is on track to procure all of its electricity from renewable sources by 2022. Burberry will have a carbon neutral footprint across all of its operations globally by next year.
"Burberry's new home [is an] open and welcoming place, prolifically rich in detail. A familiar and at the same time experiential environment, in which to participate actively in tradition. A dynamic and versatile space [...]. We wanted to create a domestic shell, a home where art, culture and people move through intelligent and elegant modernity." Vincenzo De Cotiis
Ground floor design
Burberry Shanghai Plaza 66 store is designed as a pure, bright space that acts as an illuminating gallery-like backdrop for Burberry's latest collections. Situated in the entrance, a standalone framed square unit has been created to host and spotlight seasonal displays – a defined space for constant adaptation. Across the ground floor, the full range of Burberry's accessories are presented in glass cabinets and high-gloss shelving.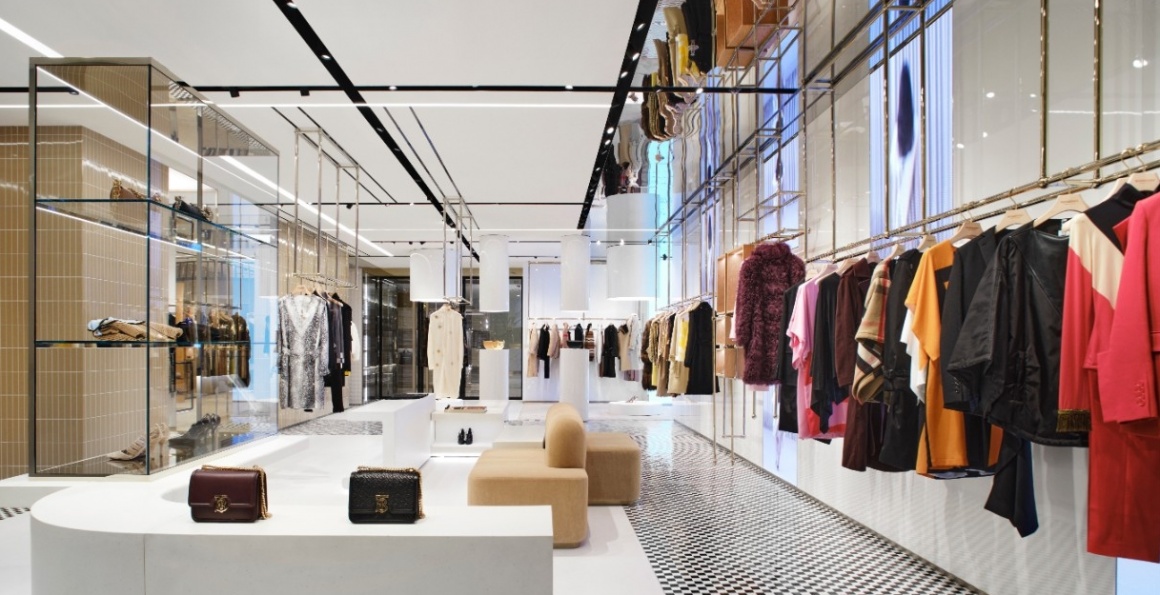 Source: Burberry PLC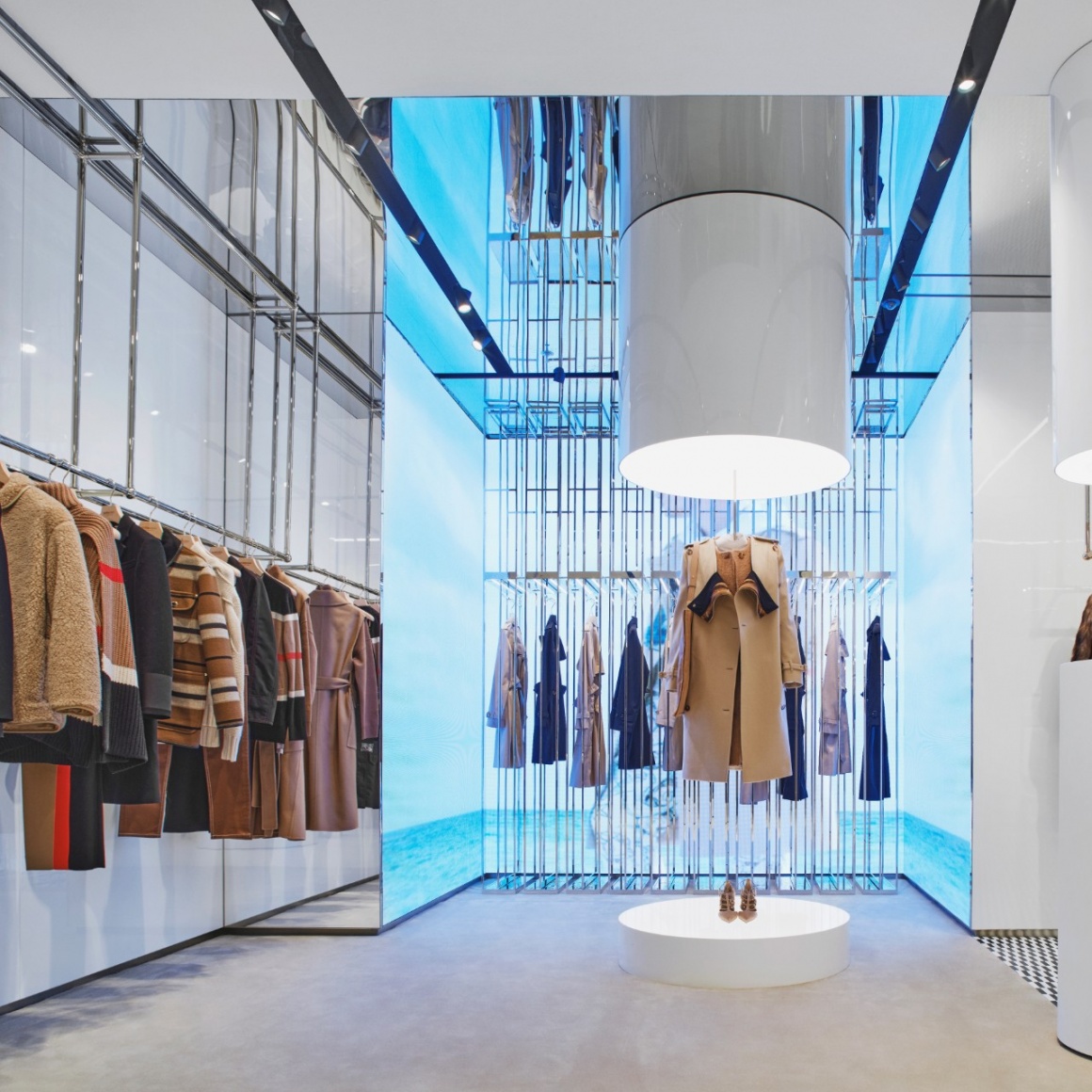 Source: BurberryPlc
First floor design
Leading up from the ground floor, a glass box with a mirrored ceiling envelops the intricate monochromatic tiled staircase, its repeated reflection inviting infinite exploration. Ascending to the first floor dedicated to womenswear, the white gloss is softened with Burberry beige carpet. A tiered custom-made architectural island is designed to celebrate the womenswear shoes it displays. The store's predominant feeling of openness is emphasised by the repeated use of mirrors, which continuously reflect the natural light flooding in from outside.
Sculptural seating areas invite customers to relax and enjoy the space throughout their experience, whilst accordion panels can also be employed to create private consultation areas. Structured rails in a champagne finish suspend the womenswear ready-to-wear assortment. The first floor also exhibits the signature Burberry womenswear trench coat in a dedicated area, creating an iconic impression of the house's hallmark with suspended light tubes and sliding panels.
Second floor design
The second floor, dedicated to menswear, builds upon the bright, open language of the lower two floors, using white terrazzo throughout, whilst the fixtures and structured rails are differentiated from womenswear, evolved into a polished stainless steel finish in lieu of champagne. The menswear area incorporates custom sculptural furniture and fixtures, each positioned in clusters, emphasising the architectural asymmetry of the space.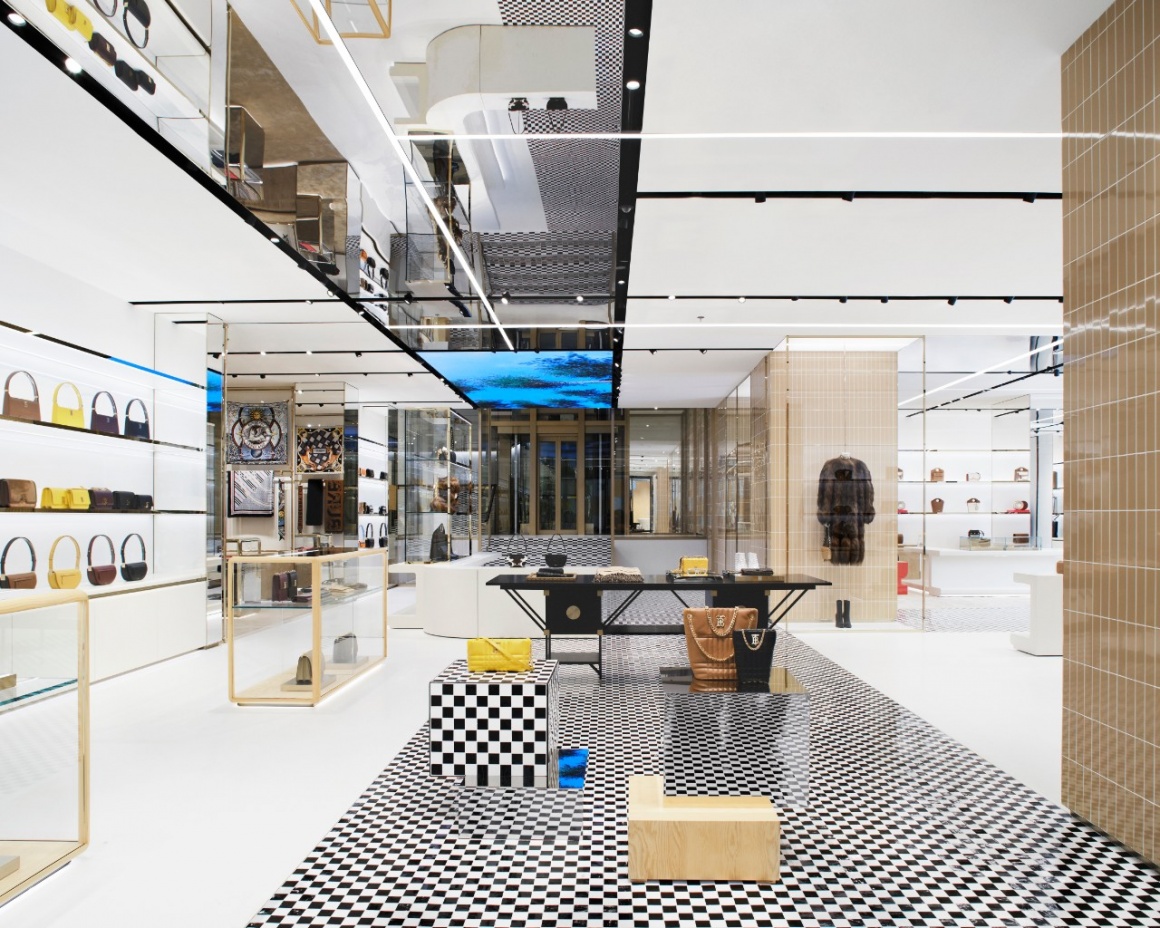 Source: Burberry PLC