Interview • 29.06.2020
Virtual pop-up stores
Here today, change Up tomorrow
They spring up like mushrooms, only to vanish again shortly thereafter – pop-up stores are trendy and now they also increasingly "pop up" online. We spoke with Mohamed Haouache, CEO and Founder of Storefront, about the magical powers of pop-up stores and the possibilities of virtual reality for the retail industry, and learned about the future of brick-and-mortar stores.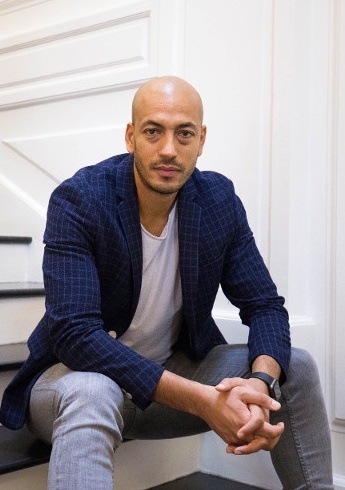 Source: Storefront
Mr. Haouache, what are the secrets to a successful pop-up store?
Pop-up stores are a great opportunity for retailers to pursue different types of goals: they are a neat way to launch products, to collect data for marketing research or to test a specific market or location. The single most important ingredient in the recipe of success is to set a clearly defined goal. It's the only way to create the right strategy and reliably measure its effectiveness and success. I highly recommend working with an expert in this case, as factors such as optimal size, location, timing and design vary depending on your purpose and goal.
The golden rule of brick-and-mortar retail: the experience is everything. The past years have been shaped by an experience-driven retail trend. COVID-19 and its guidelines have only accelerated this development. Brands and retailers who want to make their pop-up stores successful must make this factor their primary focus.
Which countries enjoy a widespread presence of pop-up stores?
There has been an upward trajectory for years. By now, pop-up stores have gained popularity all over the world throughout the retail industry. Demand for this format is especially high in the U.S., the UK, France, and Southeast Asia, but is also on the upswing in other European countries.
What is a virtual pop-up store?
Let me start by explaining that there are virtual reality stores. They are virtual recreations of stores. It might be a digital version of an existing store or an entirely new concept that has been designed from scratch. The idea is an authentic, physical customer experience. Shoppers can take a virtual walk around the store, browse products, and get comprehensive product and brand information. This is made possible by any modern mobile device, including a smartphone, tablet or laptop. A virtual reality store allows retailers to bring their brand to life using an interactive 360 immersive shopping environment.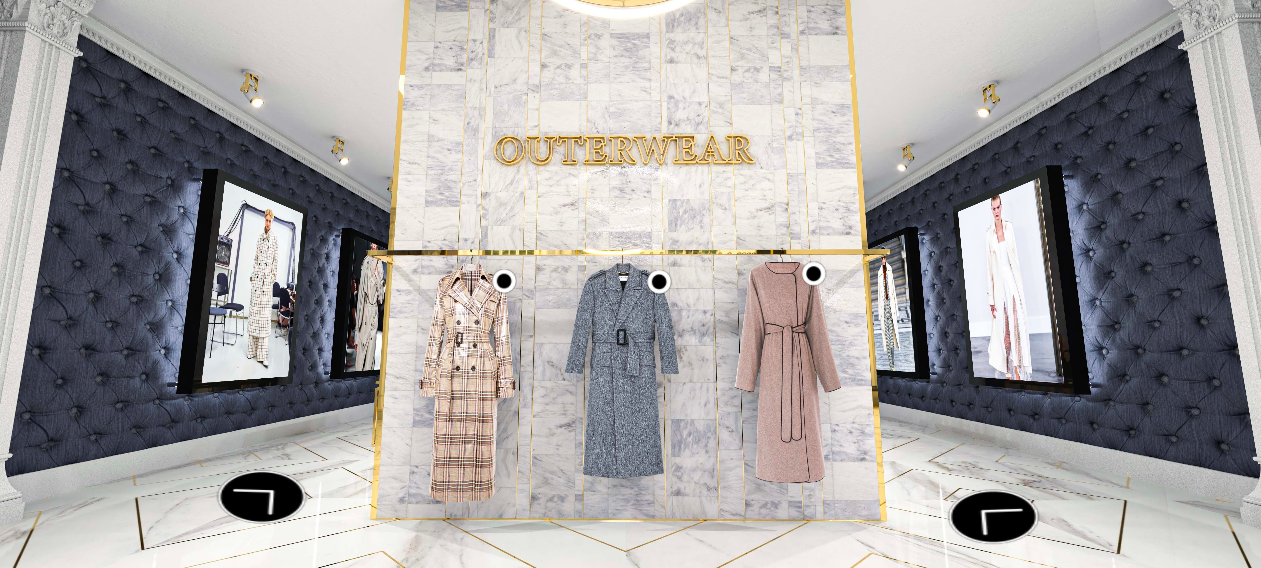 Source: Storefront/Obsess
A virtual reality pop-up store is essentially a virtual reality store, but it is open online for a limited time only. We started to launch virtual pop-up stores to complement our physical storefronts last year because we believe they are an excellent way to maximize the effects of a brick-and-mortar pop-up store.
Did you see an increased demand for this format amid the coronavirus pandemic?
We have definitely seen a surge of interest in our virtual formats in the past few months. With the global lockdown forcing brick-and-mortar stores to remain temporarily closed, brands understandably have looked for ways to maximize their digital experiences, which includes the setup of virtual reality pop-up stores.
Do you think that virtual pop-up stores will become a widespread store format and will eventually replace local pop-up stores?
Do we think virtual pop-up stores will become more prevalent? Absolutely. Do we think they will replace the brick-and-mortar platform? No, not at all. We have created our virtual portfolio to complement our physical format. Virtual stores are a great way to maximize the effects and sales opportunities of their physical counterparts.
Brick-and-mortar retail will remain relevant in the future. However, the retail industry will undergo changes and become more dynamic and flexible than ever, which is why pop-up stores will play an ever-increasing role in this setting.
The one thing that will never change: virtual reality can simply not compete with the fact that brick-and-mortar retail is able to create a distinctly personalized shopping experience, which has been and will always be its unequaled power.