News • 16.08.2022
UpWest makes impact in New York with local non-profit GrowNYC
Purpose driven brand on a mission to provide comfort for people and planet by donating 1% of sales to non-profits across the US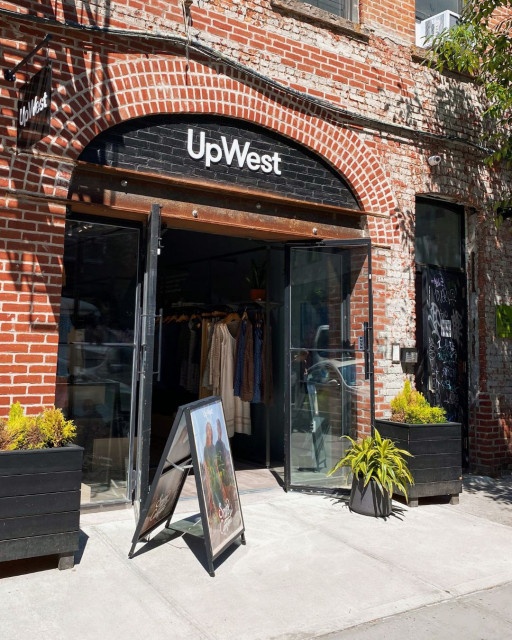 Source: UpWest
This year, UpWest has opened two stores in the greater New York area with locations in Williamsburg and Roosevelt Field Mall. Both locations partner with GrowNYC whose mission is to improve New York's quality of life through environmental programs.
Jamie Schisler, Chief Comfort Officer at UpWest says "We knew from launching the brand digitally that our customer lives and works in New York. We are excited to have the opportunity to give these customers an IRL brand experience while we also support local organizations within the community."
UpWest donated 100% of proceeds from opening weekend sales from their two New York locations to GrowNYC and they will be partnering to raise money throughout the year. UpWest also supported GrowNYC in building a community garden in Brooklyn. This garden is now being used by the community to grow fresh food and flowers. They didn't stop there, working with business partners in NYC to volunteer their time with GrowNYC to build benches and garden beds that were distributed to gardens throughout the city.
"Thanks to our partners at UpWest, we are able to further our mission of growing a greener, healthier city by providing hands-on education and gardening opportunities for schools and community gardens throughout New York City," says Mike Rezny, GrowNYC's Assistant Director of Green Space.
Later this year, UpWest plans to open a third NY location in Soho. They are also organizing a clothing drive with a yoga studio in Williamsburg. From building community gardens, hosting volunteer days with GrowNYC, to organizing a clothing drive, UpWest is standing behind their mission of providing comfort for people and planet.