News • 06.01.2021
UK retailers still need to prepare for Brexit
Distribution, inventory, and customer satisfaction are main concerns
A new survey of UK online and omnichannel retailers conducted by PFS, the operations business unit of PFSweb, Inc., reveals that the majority of retailers are yet to adequately prepare themselves for the end of the Brexit transition period.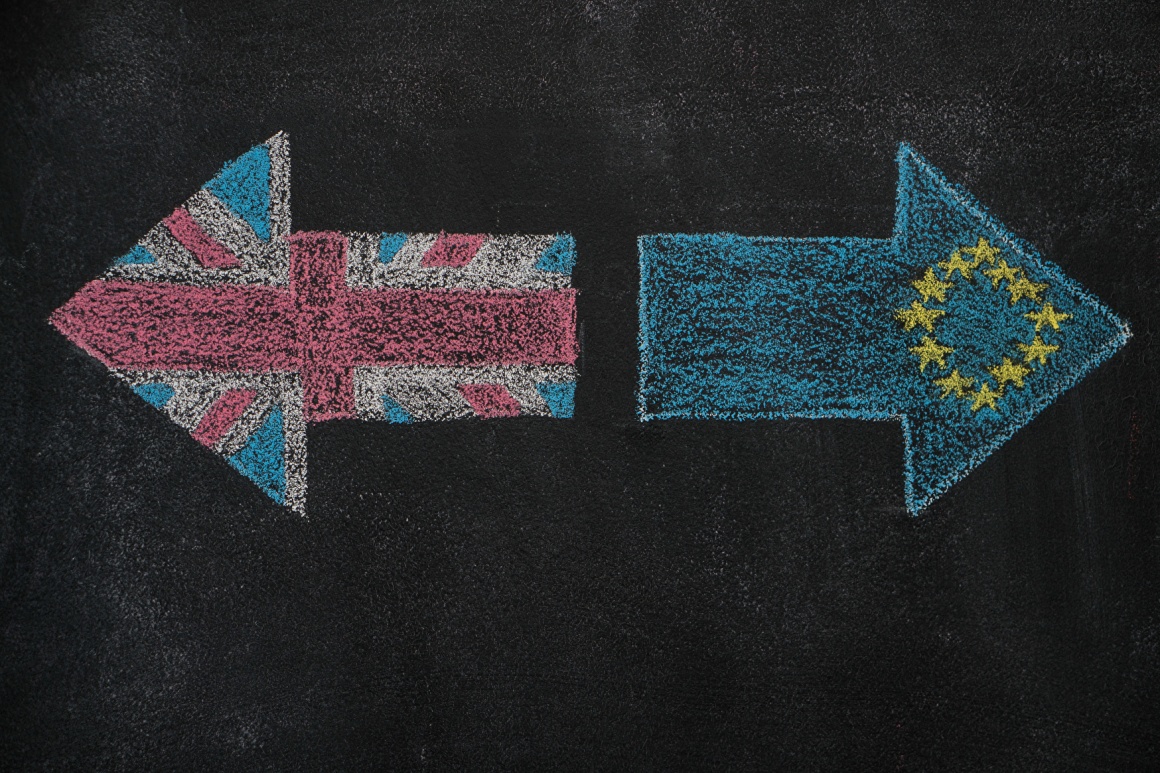 Source: PantherMedia/nelka7812
With just over half (54%) of UK retailers reporting that they are either fully prepared for Brexit, or will be by the end of 2020, this still leaves a significant proportion of retailers who won't be ready in time. The research has also uncovered that most retailers believe Brexit will have some kind of impact on their business operations.
For many, the arrival of COVID-19 pushed Brexit further down the priority list. Impacts on areas of the supply chain are already being predicted. With pressures on customer services, fulfillment challenges and a lack of clarity surrounding customs changes dominating the data, what businesses choose to focus on first remains to be seen.
Key findings from the research include:
Just over half (54%) of UK retailers believe they are either fully prepared for Brexit, or will be by the end of 2020
Nearly a third (29%) concede that they are yet to make any preparations at all
Four-fifths (79%) admit they will be impacted by any cross-border effects of Brexit
Two-thirds (67%) of respondents believe Brexit could cause an order backlog in the first quarter of 2021
More than half (56%) say these delays would be related to sending goods to customers in the EU from the UK
Two-thirds (67%) believe they will feel an impact when importing products from EU suppliers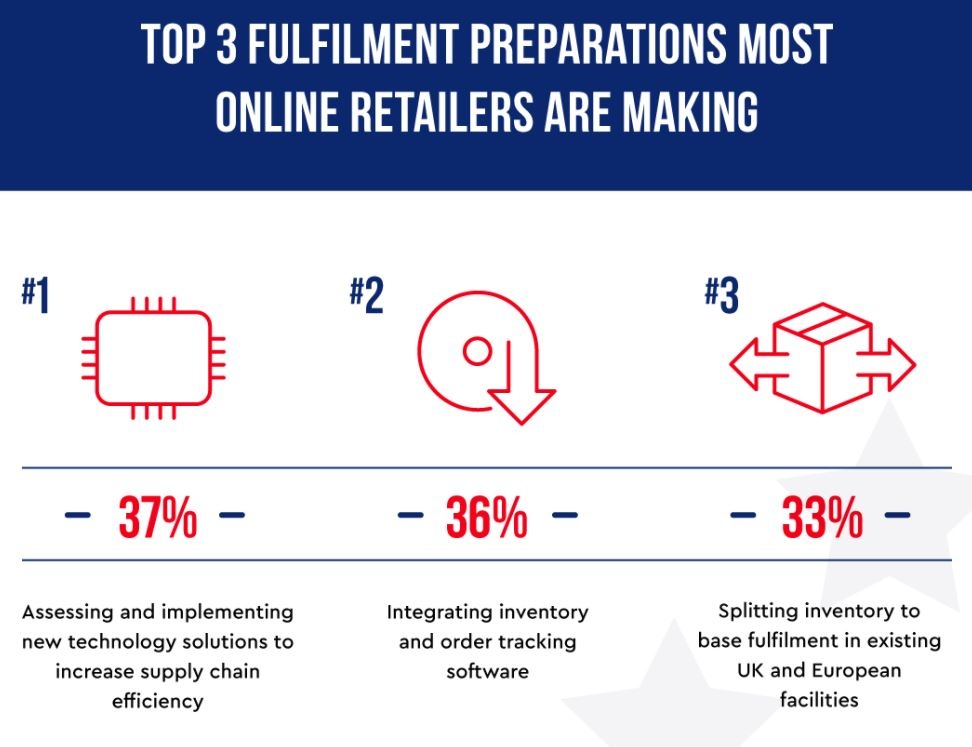 Source: PFSweb, Inc.
Ensuring a smooth transition
So far, only a third of retailers have assessed or implemented new technology to increase supply chain efficiency (37%) and have already, or are in the process of, integrating inventory and order management software (36%).
With research showing that only a third of retailers have split, or will be splitting, their inventory to base fulfillment in existing UK or European sites, only two-fifths of the survey respondents have already organized EORI numbers, which is a vital part of Brexit preparations – and one that will be closely monitored by HMRC. Similarly, appointing a Merchant of Record (MoR), a third-party provider to ensure compliant VAT management and reporting, sees the same figures, with even fewer implementing any fraud prevention systems.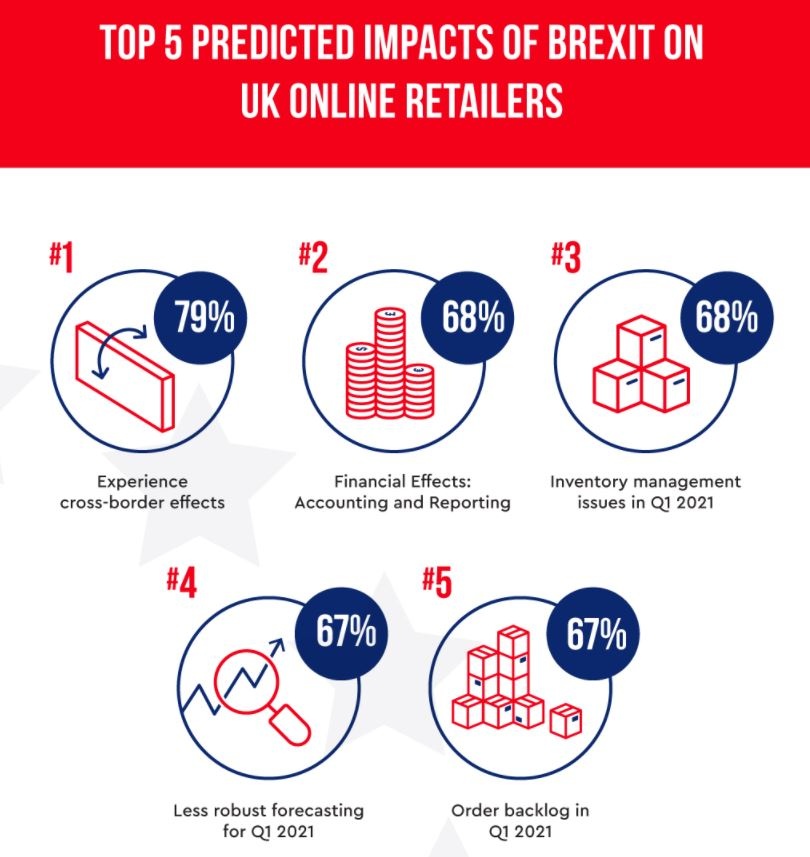 Source: PFSweb, Inc.
Maintaining customer satisfaction
Two-thirds of respondents say they are preparing for a Brexit order backlog early in 2021 (67%) and expect delivery times will be longer than they are currently able to promise customers (65%).
More than half of those surveyed have confirmed that their contact centers are inadequately resourced to handle the anticipated increase in customer complaints associated with delivery delays in January 2021.
UK retailers are also expecting to see a change in consumer behavior in 2021. 43% expect their UK customers to shop with more UK-based brands. As a result, 35% have said they will focus on building a UK customer base.
Joe Farrell, VP of International Operations at PFS, comments: "The retailers that are putting measures in place now, such as using multiple distribution points across the UK and the EU to get goods to customers on time, will survive and thrive post-Brexit. Retailers operating in the UK and Europe should also look to third-party fulfillment providers to help ready their supply chain and mitigate potential issues arising from a no-deal Brexit scenario."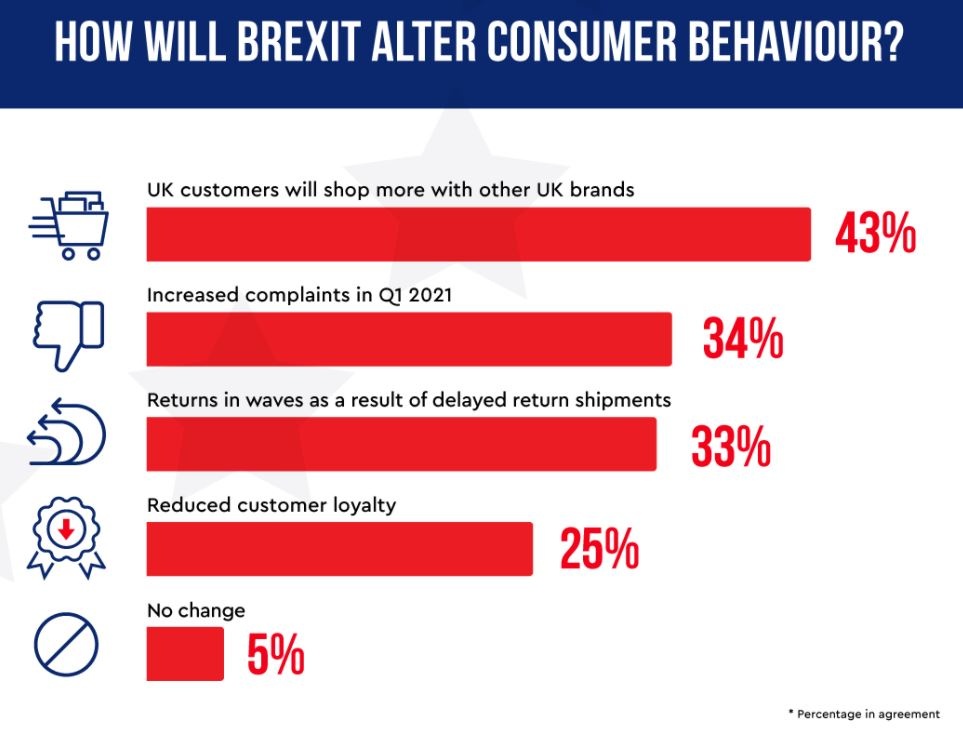 Source: PFSweb, Inc.