Company News • 15.04.2014
Pricer is revolutionizing the shopping experience in Carrefour
Pricer has announced that Carrefour, the world's second largest retailer, will use Pricer's latest retail technology for a fully-connected store that significantly improves the customer experience.
Carrefour Villeneuve la Garenne is the first store worldwide that allows customers to benefit from Pricer's integrated solution using indoor navigation, mobile shopping and SmartTAG graphic labels.
"Carrefour came to us 6 months ago searching for ideas to modernize the shopping experience in their stores," says Arnaud Lecat, VP Store Solutions at Pricer, "Pricer delivered a solution enabling Carrefour to interact with their customers through their smartphones and the ESLs."
The mobile App created for Carrefour, called "C-où" (available on Android and iOS), allows customers to create 'shopping lists', search products, get promotions, find recipe ideas. The solution also includes geolocalisation – once inside the store, it helps you find any product, and optimises your shopping route through indoor navigation.
The store has been equipped throughout with over 55 000 Pricer NFC-enabled ESLs. Not only do these bring all the benefits of ESLs – including centralized price automation – but customers can even 'like' a product with their phone and the label will display the total number of 'likes'.
"We are proud to play a role in this prestigious project," concluded Lecat. "For Carrefour, customer service is paramount – they are a retailer that understands that innovative new technologies can enrich this experience, and therefore boost customer loyalty."
Supplier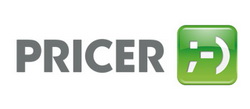 Bergkällavägen 20-22
19270 Sollentuna
Sweden