Report • 30.09.2010
Mannequins cut a fine figure
Display dummies stage merchandise in a three-dimensional way. Merchandise in this case doesn't just mean textiles. Dummies, trunks and busts are also interesting to other retailers. This shows that plastic models do not just have to be beautiful, but more abstract shapes are also in demand.
Mannequins – that's what display dummies are called abroad. And just like living models they wear the merchandise on their bodies. The domain of mannequins is still in clothing retail, from boutiques to department stores. Busts also serve hairdressers, optometrist or jewelers as eye-catchers. Few sports outfitters use display dummies, like for bike jerseys or the latest bikes, which look barely animated without a cyclist on them.
While the mannequins looked like dolls in the past, today actual models from the runway serve as role models. When selecting their dummies, retailers look strongly at their own market segment; manufacturers are not getting by with just a few standard dummies anymore. There are now more realistic looking models and abstract mannequins with facial features or without any contours. Stores can choose flesh tone, white, black, multi-colored, high gloss- or matte-finished models. Abstraction is preferred if the merchandise is supposed to be the focus or if a clinical image is supposed to be conveyed, while natural looking mannequins can invoke likability and desires.
Wigs look particularly natural, but they are in the way when putting and taking off the clothes. And don't forget: If a new hair trend is coming along, a wig is quickly exchanged. Model hair needs to be current for the entire lifespan of the mannequin, unless you exchange the head.

Dummies turn stores into brands
Retailers should use younger looking dummies, experts advise. The customer wants to look like the mannequin and wear the same outfit. Things are not as strongly idealized as they used to be in this instance. The portrayed age is nowadays closer to the target group than it used to be, but still not entirely so. Of course customers know this, but they like to cherish the illusion of being more beautiful and a little younger. Manufacturers also offer display dummies that are not quite as slim. The most common sizes start at 38 for women and size 50 for men.

Children are an important target group. The global market leader for mannequins according to their own account, EuroDisplay from Rinteln (in Lower Saxony), just expanded its "Retro" series by 14 models of boys and girls, aged 2 to 14 years. With their casual, self confident and cool poses, they are especially well suited to present current streetwear clothing or athletic attire. The poses are coordinated with each other, so different models can be grouped together. The kids are available with four different heads – from semi-abstract to abstract.
Many manufacturers' choices include both standard collections and custom-made dummies. The manufacturer IDW  made a display model of basketball star Dirk Nowitzki for Nike. More and more companies and chain stores want to create their own image by using models that are exclusively custom-made for them and present themselves as a brand. C&A has already been using these types of exclusive mannequins since the nineties. At the moment, S.Oliver is testing custom-made models at its Munich store. They differ in terms of color and surface area for the three different types of lifestyle for business look, young fashion and leisure time and are intended to make the customer's navigation easier.

Natural posture and even movement
The mute sales assistants can sit or stand, but the position of arms, legs and body should appear natural. "The trend is moving away from a tin soldier- like display," Jörg Döring, Germany-CEO of IDW, points out. The prices range between 250 and 800 Euro. Easy handling of the models is very important to specialized stores, because they barely use decorators anymore. Customer service for reworking or repairs later on is also important. With the ever increasing differentiation of dummies, logistics are also significant to retailers. The more unusual the pose is, the more often the model needs to be exchanged. Aside from selling the models, manufacturers and their distribution partners also offer lease options.
Several suppliers offer special sports models. Their dynamic animation prevents them from being used for other types of sports. ADM from Cardiff in Great Britain carries movable sport dummies in life –size in their line of products. "Cybercycle" is the name of the man-made cyclist, whose bracket is suited for all mountain bikes, according to the manufacturer. The mechanism on the floor powers the pedals, which in turn move the legs of the dummy. The wheels are also powered. The man-made runners that cause a big stir at Harrods in London are called "Cyberquins".

Eye catchers not just for the shop window
The shop window seduces the potential buyer to take a second look. This works, if a story is told which triggers more associations in the brain. Mannequins should thus not just stand next to each other, but should stand in groups. The shop window marks the story off, and the inside of the store provides the sequel, where you can not just see the merchandise through the glass, but can actually touch and experience it. Of course this requires that the shop window presentation is continued by the merchandise presentation on the sales floor.

René Schellbach, www.euroshop.de

 
Supplier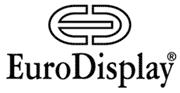 Braasstraße 15
31737 Rinteln
Germany