News • 20.01.2023
Innovative Specials at EuroShop 2023
Interactive areas for ideas and visions in retail provide new approaches for the future of inner cities and retail as well as multi-sensorial places
The Specials of EuroShop, the World's No. 1 Retail Trade Fair, will again provide exciting impulses for the future of retail this year. From 26 February to 2 March 2023 the eight Specials in total will invite visitors to join in, network and be inspired. Below, we present three particularly interactive and creative projects from retail masterminds and as well as students.
Future Urban Lab – what should tomorrow's city centres look like?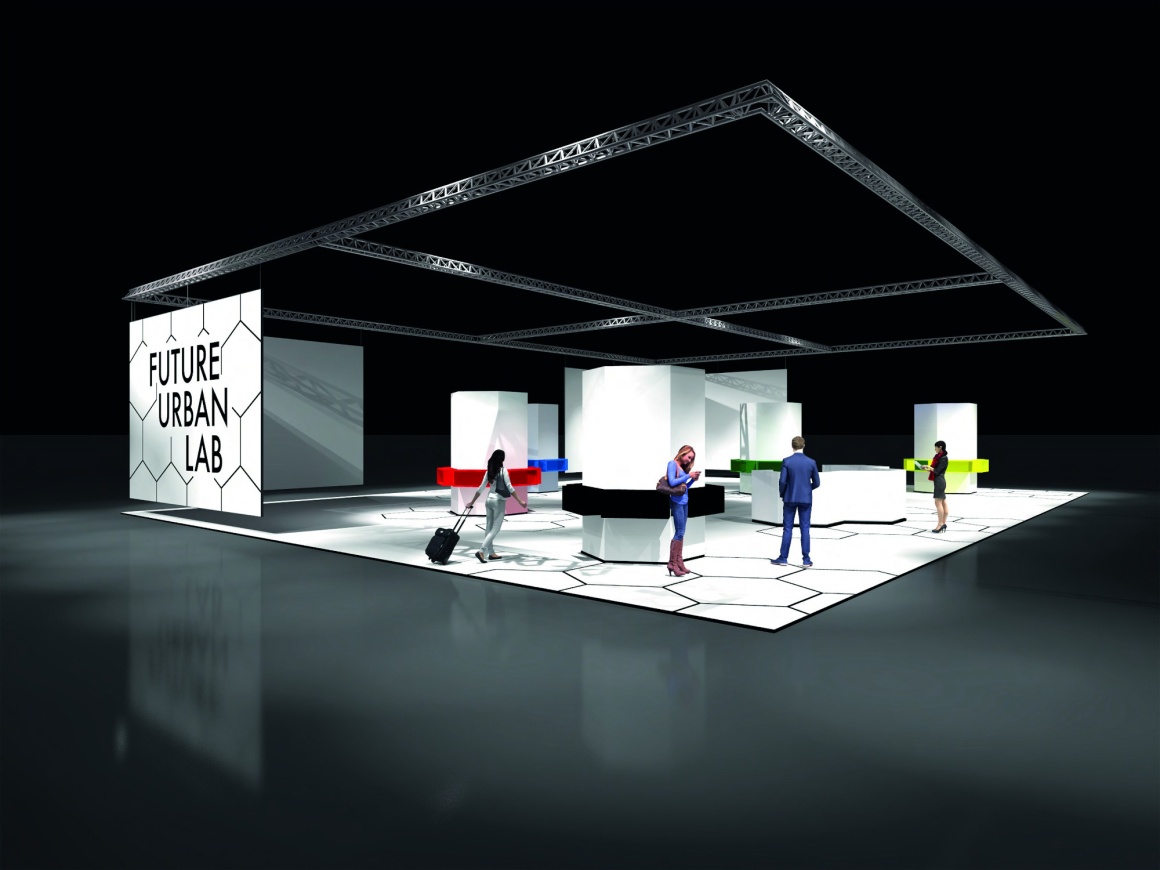 Source: Future Urban Lab / Vitail GmbH
The Future Urban Lab would like to playfully work out with trade fair visitors what innovative urban centres are all about. The interactive format was developed for EuroShop by Vitail, the expert team for future-proof city centres; its vision is to deliver impulses and inspiration for tomorrow's retail industry and cities.
"We have to re-think urban centres. We need extra reasons to visit so they can turn into magnets again. Retail, food service establishments and city centres always form a symbiosis because they can only thrive on overall attractivity," says Nina Bauer, General Manager of Vitail. Provided with Lego bricks the visitors on the exhibition stand are invited to assess various attractivity forums and reasons for visiting related to the topics of sustainability, quality of stay, customer journey, digitalization as well as mobility. The results will be compiled in a publication that highlights concrete approaches for the renewal of city centres. For more information contact nina.bauer@vitail.de.
Venue: Hall 4, Booth D23, 10.00 am - 6.00 pm
ROOM4SENSES – create more room for senses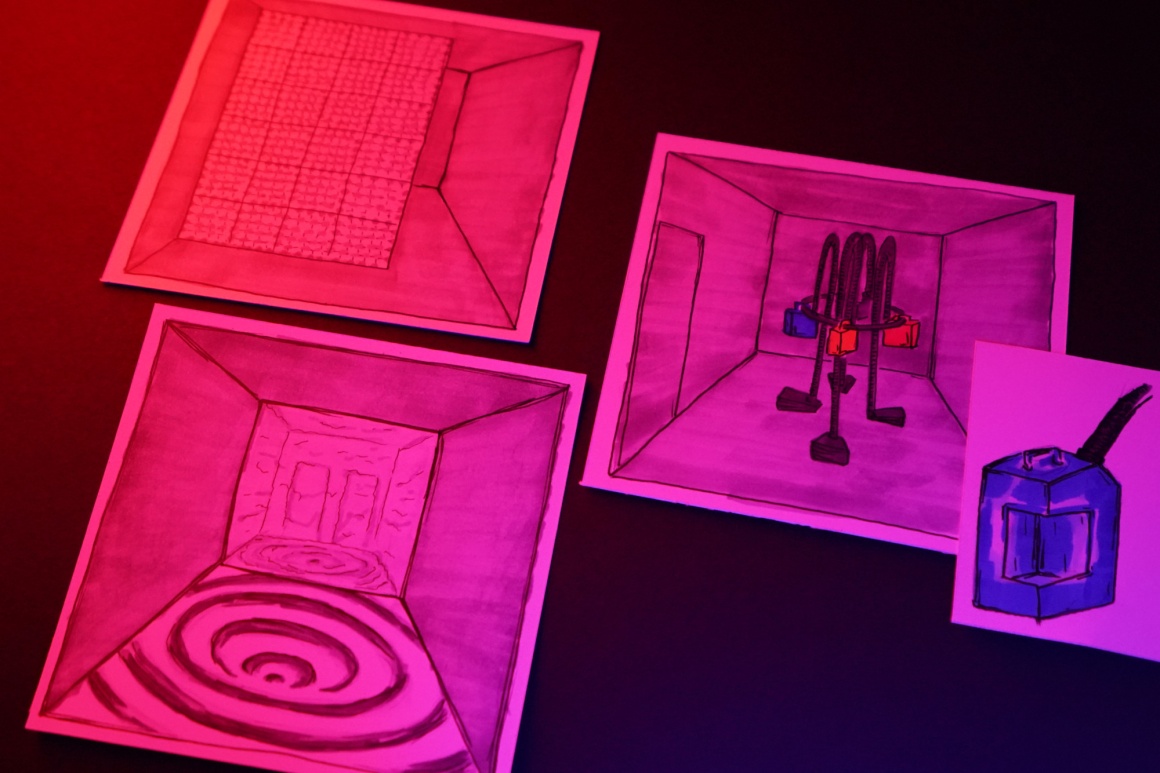 Source: Room4Senses
At the special area ROOM4SENSES four students from vocational college Fachschule für Werbegestaltung Stuttgart will whisk visitors away on a very special journey of the senses. In four so-called "black boxes" interested visitors are encouraged to rely on just one of their senses such as touch, smell, hear or sight and to experience it in various ways. "On the one hand, we would like to show people from retail how easy it is to use different human senses in-store and in marketing for sales promotion. On the other, we invite consumers to experience the benefits of physical retail as opposed to e-commerce in all its forms and colours," explains Selina Kessler from the project group. The contacts for this project are Ella Dalldush, room4senses@gmail.com and Selina Kessler, Tel.: +49 160 567 5735.
Venue: Hall 13, Booth C04, 10.00 am to 6.00 pm
42 – The Retail Ball Game: looking for the right question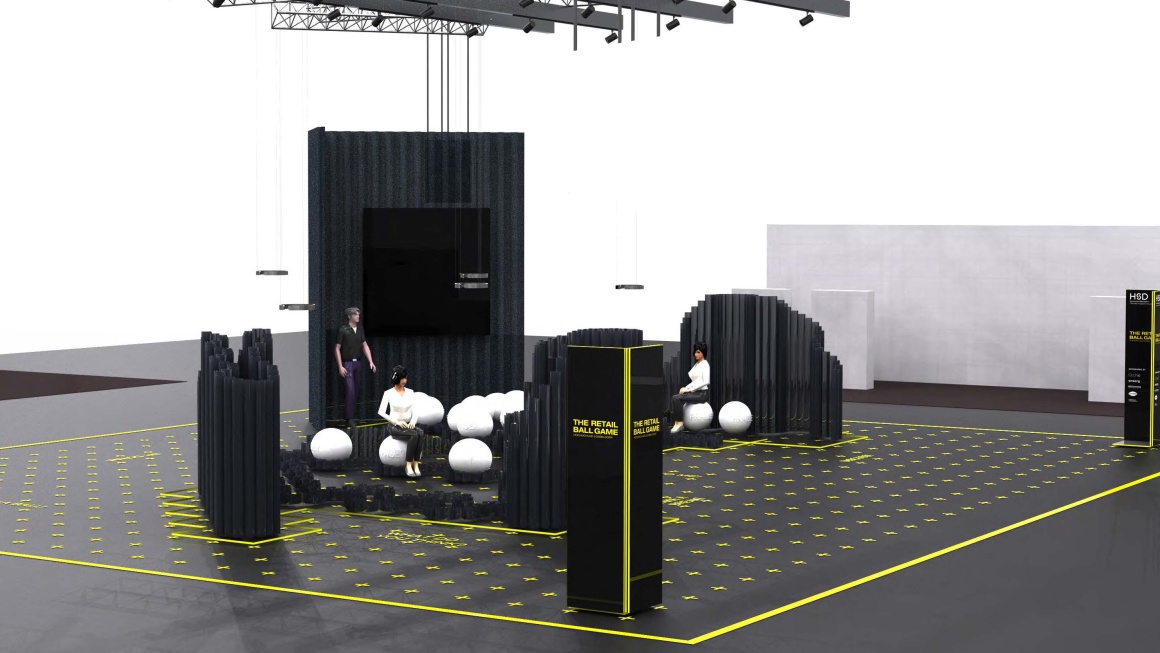 Source: Retail Ball Game
More than sixty students of the Retail Design faculty at Hochschule Düsseldorf (HSD) have developed the "Retail Ball Game", which involves a completely new type of exhibition stand experience. The stand undergoes permanent change since its visitors can actively change the area offered for gaming.
"With the Retail Ball Game we aim to open up new perspectives beyond those typical debates about the future of retail. To this end, we pose the question of the future in a surreal way through spontaneously created word combinations and encourage changes of perspective through role-playing to find new answers," explains Hans Höhenrieder, Project Director of HSD. This gives rise to an innovative and playful level of communication and space for exchange and networking.
Venue: Hall 13, Booth C46, 10.00 am – 6.00 pm
About EuroShop
2023 will see more than 1,700 exhibitors from 56 countries present their latest products and forward-looking solutions specifically for retail. For the last EuroShop in 2020 the international trade audience travelled from 142 nations to Düsseldorf.
EuroShop 2023 is open for trade visitors from Sunday, 26 February to Thursday, 2 March 2023, from 10.00 am to 6.00 pm daily. Admission tickets are only available online at www.euroshop.de/2130. 1-day tickets cost EUR 70.-, 2-day tickets are EUR 120.- and the season ticket is EUR 165.-.
For more information visit www.euroshop-tradefair.com. The online magazine of EuroShop can be found here: https://mag.euroshop.de/en.
Press contacts:
Yvonne Manleitner, Senior Manger MarCom (Press & PR)
Phone: +49 (0)211/4560-577
Fax: +49 (0)211/4560-87577
Email: ManleitnerY@messe-duesseldorf.de
Dr. Cornelia Jokisch, Senior Manager MarCom (Press & PR)
Tel.: +49 (0)211/4560-998
Fax: +49 (0)211/4560-8548
Email: JokischC@messe-duesseldorf.de