News • 10.09.2020
How to help urban street commerce thrive
The science of stores, streets, and public space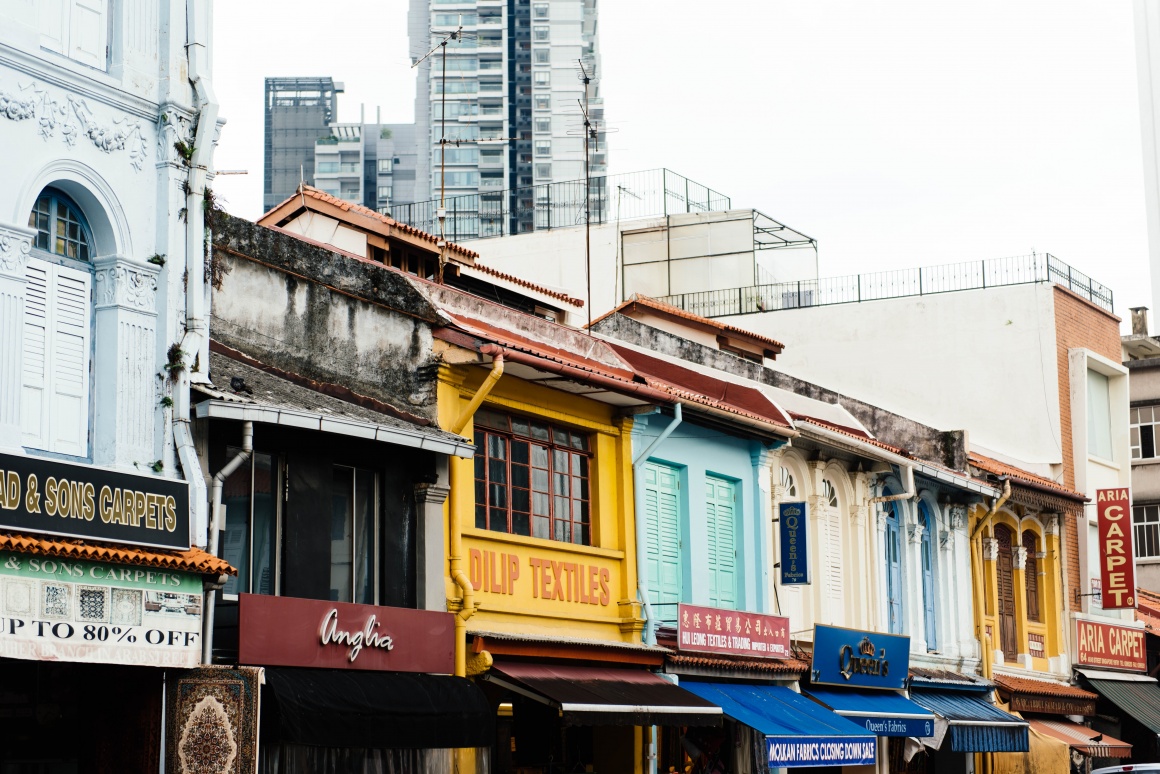 Source: chuttersnap / Unsplash
It turns out the amount of urban street commerce is strikingly related to population size. The biggest metro areas in the U.S. have one retail, food, or service establishment for roughly every 120 people, while the smallest metro areas have roughly one for every 100 people.
Store types are strongly affected by how often we visit them: There is one restaurant for every 445 people in U.S. cities and towns, but it takes around 13,000 people to support a bookstore in a typical U.S. metro area. Of course, there are limits to these regularities. Myrtle Beach, South Carolina, has twice as many businesses as most places its size (thanks to tourists), while Brownsville, Texas, has many fewer. And plenty of neighborhoods within big cities either surprisingly lack shopping amenities or lose them over time.
In short, while urban commerce has clear patterns, it is still unpredictable and depends heavily on local conditions – including policies and planning.
"We now have the spatial science for understanding where retail clusters work and where they will do well," says Andres Sevtsuk, the Charles and Ann Spaulding Career Development Associate Professor of Urban Science and Planning in MIT's Department of Urban Studies and Planning. "However, this knowledge is not really absorbed into practice very much. City governments often still zone for commerce not really based on evidence about where it would work best."
In the book, Sevtsuk also makes the case that lively shopping areas do more than provide access to goods and services: They are civic and social spaces where people mingle and gain access to opportunities. "Commercial clusters are one of the few remaining places in contemporary cities where diverse sets of people can encounter each other," Sevtsuk says. "So they're also important venues for community building and for democracy."
And when retail clusters include locally owned businesses, Sevtsuk notes, "they really feed the local economy more than big box stores." Spending at a local business, rather than a chain store, keeps more money in the local economy, because local establishments source more of their own supplies and services locally.
Successful store clusters are more likely to crop up around spots of unusually good accessibility, such as street corners and intersections for small neighborhood clusters. Clusters of establishments are also more likely to develop at places that welcome them architecturally, featuring walkable streets that are easy to cross and ground floors of buildings that can be easily converted to retail spaces. And neighborhood clusters often benefit from larger anchor businesses like supermarkets, which produce a lot of foot traffic. "It is often to everyone's benefit to have a good supermarket or otherwise frequently attended establishment on the corner," Sevtsuk says. "Anchors produce a positive ripple effect on nearby stores. [Also] density sustains amenities. And for retail clusters to work, we do not need a uniform swath of density everywhere, but rather local density, immediately along commercial streets and transit corridors."
Ultimately Sevtsuk thinks there are several major lessons about helping street commerce flourish. Street commerce flourishes when city governments, civil society organizations and developers alike support and cherish it. But while a corporation such as Starbucks has its own dedicated resources to identify good store locations and suitable building types, and to detect contemporary clustering dynamics, towns and cities typically do not. For that reason, Sevtsuk hopes policymakers and town officials can absorb the lessons of research and apply them to their own locales.
"There are certainly many things that a public official or planner can do to nudge the course of street commerce and support it," Sevtsuk says. "If there is one good lesson from cities where street commerce has been successfully introduced, bolstered, or reinvented, […] it is that successful street commerce almost never emerges or survives as a result of pure market forces alone. Good street commerce usually also represents the fruits of conscious planning choices."