Advertorial • 12.02.2019
Holistic POS solutions in visual communication
Product presentation and brand presence through signage
The effective placement of products at the POS is becoming increasingly difficult today due to the broad diversity of brands and the struggle for presentation area that goes along with it. Striking POS solutions are thus all the more important.
Supplier

Kinzigtalstrasse 2
77799 Ortenberg
Germany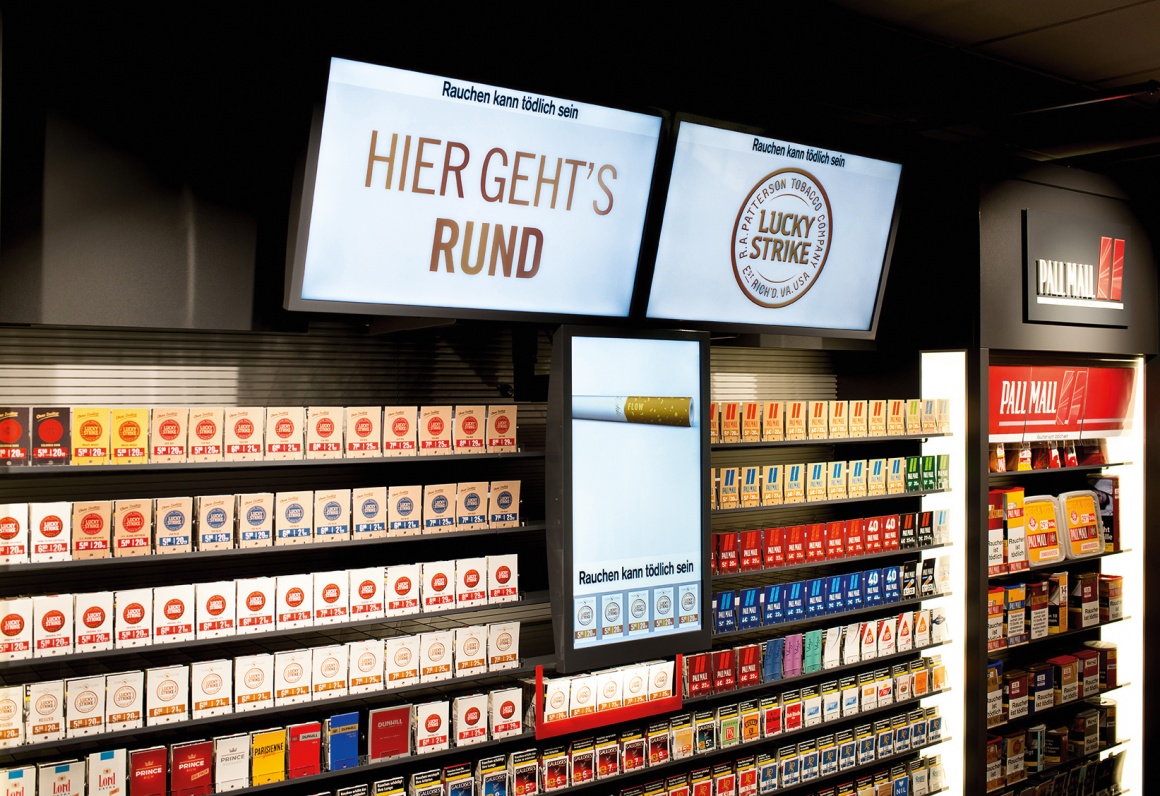 Source: Westiform
Especially traditional aspects such as product presentation, brand presence and consultation processes must be designed more effectively and efficiently in order to boost brand loyalty. As an experienced provider of illuminated advertising, digital signage and shopfitting, Westiform shows how to do this based on real-life success stories.
Clearly arranged product presentation at the POS
Visual appeal is one of the most important success factors for sales promotion. For British American Tobacco (BAT) and ESSO, Westiform has conceived innovative shelves and placed them in the shop, showcasing the tobacco products in a modern design and employing a well-conceived lighting concept. Energy-saving LED elements such as swivel-arm lamps, lighting elements inside the partition walls or illuminated pusher rails ensure optimum illumination of the packages from all sides. This way, each tobacco brand stands out even better. Additionally, there are three integrated monitors playing commercials, which grab viewers' attention and make the advertising highly effective. The playing times for the monitors are programmed according to the ESSO shop opening times.
Holistic shopfitting concepts for an enhanced brand experience
Besides the product presentation in the checkout area, the focus is being increasingly shifted towards holistic customer- and target-audience-oriented shop equipment. A unique brand experience is created in the new ERGO centres of excellence through the blend of analogue and digital elements. Analogue, illuminated advertising elements such as fascia signs, illuminated lettering or illuminated projecting signs ensure striking outdoor signage. Inside, brilliant brand elements, illuminated multifunctional displays and innovative digital signage systems with multiple digital touch points guide clients through the centres and provide information on ERGO's services and current offers. This Westiform signage solution allows analogue and digital communication to be combined as well as enabling personal consultation and digital services.
Digital signage boosts brand awareness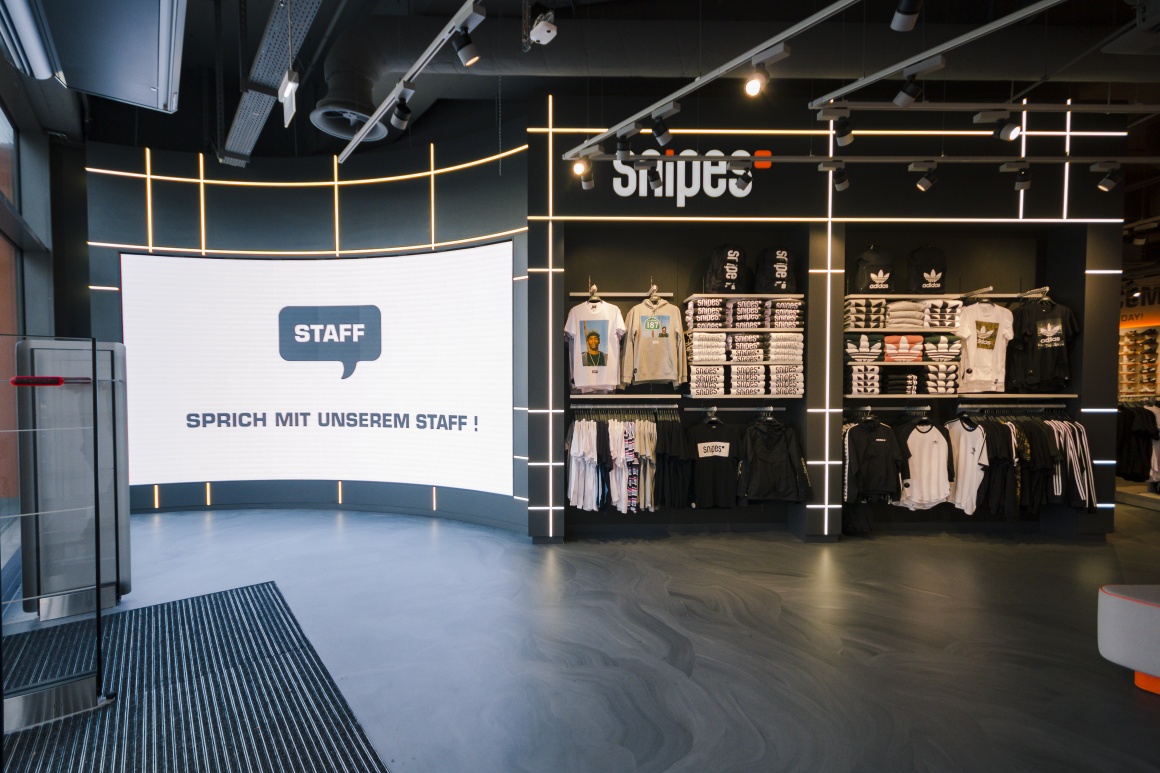 Source: Westiform
To draw the attention of customers to products and services in highly frequented areas such as the city centre, it is crucial to have an emotional product presentation directly in the display window or entrance area. In line with this tactic, the snipes retail chain is setting new standards in its store at Alexanderplatz in Berlin, with an extraordinary digital signage solution from Westiform: a 15-m², curved LED wall has been integrated into the existing shopfitting concept and displays the latest advertisements 24/7. With a brightness of up to 3,000 nits, the video wall is a real eye-catcher.
Professional project management – everything from a single source
Whether illuminated or non-illuminated, analogue or digital, from development to production to installation, Westiform develops a concept suited to your needs in collaboration with you. From creative POS products and shop-in-shop systems to complete, high-quality shopfitting concepts – Westiform presents your brand and products in an eye-catching manner and offers everything from a single source. Find out about the individual possibilities for your business and experience our diverse range for yourself.