Interview • 20.07.2020
Smart packaging: "Hi! I am your package"
Interview with Alexander Cotte, Co-Founder and CEO of LivingPackets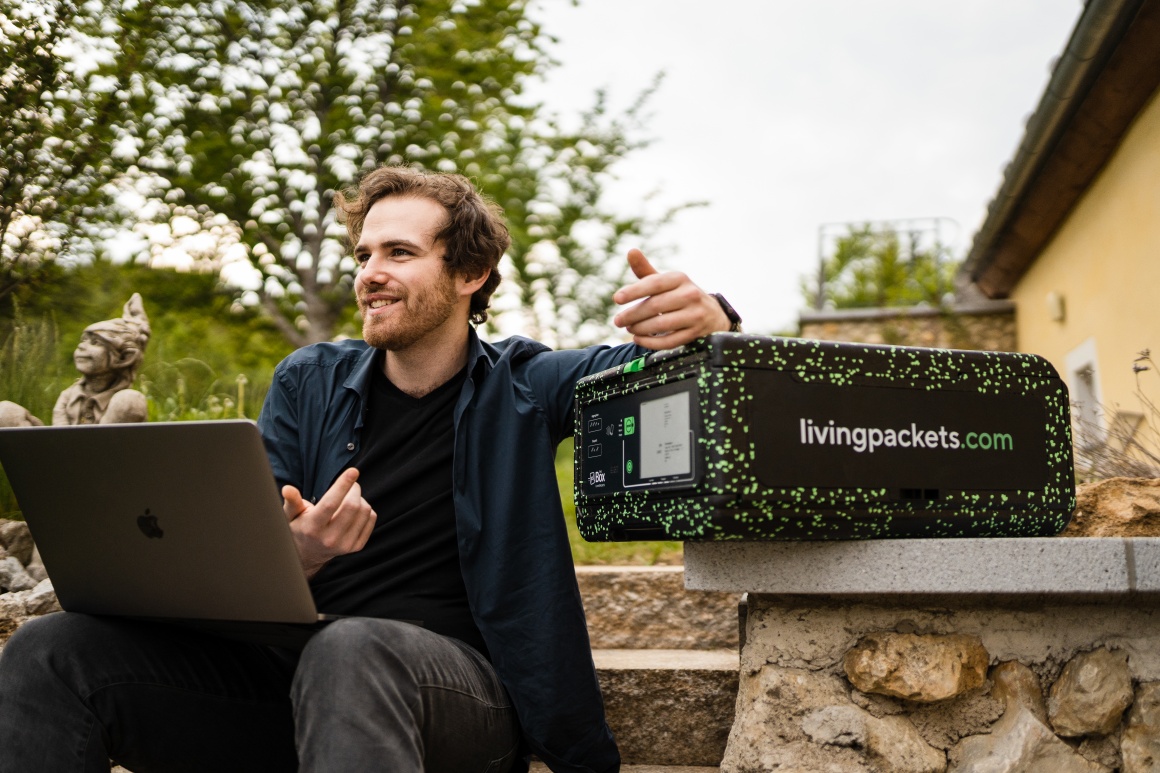 Source: LivingPackets
The delivery service rings the doorbell but nobody is home. Recipients receive damaged products and cardboard boxes end up in the trash after just one use – these are just some e-commerce weak points and challenges that the German-French startup LivingPackets now plans to tackle. Its mission: Create a sustainable, reliable, and safe delivery solution. We asked CEO and co-founder Alexander Cotte about the challenges and the future of online retail and talked about the company's intelligent high-tech packaging called THE BOX.
What are the weaknesses and the biggest disadvantages of traditional online shipping?
Alexander Cotte: Given an annual growth of over 20 percent, e-commerce is one of the fastest-growing global industries. Each year, nearly 100 billion parcel deliveries create tons of packaging waste. According to estimates, 700 million trees are cut each year just to make the shipping boxes used in e-commerce.
At the same time, the majority of online shoppers are unhappy with the last mile delivery performance: parcels arrive damaged, are not delivered or communication can be daunting.
And that prompted you to develop a smart packaging solution?
Four years ago, our initial team first had the idea of using travelers to deliver parcels within a day on a global basis. However, we found out during the development phase that delivery speed is not necessarily a top priority for many consumers. They are far more concerned about reliability and safety. This prompted the idea for our intelligent packaging solution called THE BOX.
What is THE BOX?
THE BOX is a robust, durable plastic packaging container. It features multiple built-in sensors (motion sensor, shock sensor, temperature and humidity sensor), an integrated scale, 4G internet service, GPS, an external display module, a built-in camera, plus an integrated microphone and speaker. Thanks to the built-in internet connection and our app, THE BOX can send real-time information about the delivery status, position, delivery safety, and a variety of other aspects. The speaker and microphone must be activated by the recipient, allowing him/her to communicate with the delivery service directly.
THE BOX has up to two liters of space in a folded state and up to 32 liters (8.5 gallons) of inside space when it's unfolded. This allows us to cover about 80 percent of e-commerce deliveries that fall into this category. The packaging is designed as a unit with the app, making it possible for customers to monitor the status of a package and check for damages. Our goal is to give BOX users full control over their deliveries.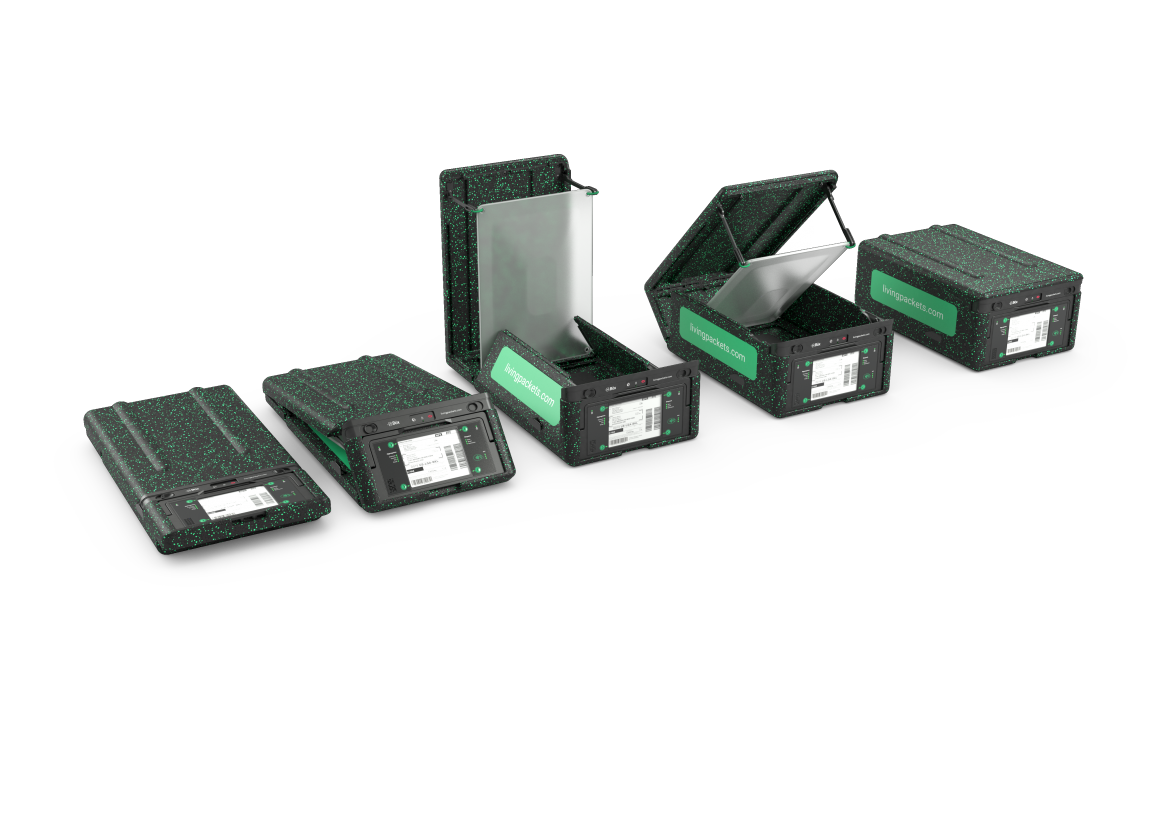 Source: LivingPackets
Why is it important for the package recipient to be able to talk with the carrier via speaker?
Right now, there are few ways for delivery persons to communicate with the package recipient. Sometimes doorbells don't work in big cities or the recipient doesn't hear the bell or is simply not at home at the moment. That means the parcel won't be delivered, and the recipient has to wait at least another day, while the carrier has to return to attempt the delivery again - not a pleasant experience for both parties.
We wondered how we could improve this weak link in the supply chain. We concluded that the microphone and speaker are a great way for the recipient and the delivery service to communicate via the app. We also make our app available to logistics companies, which enables them to not only communicate via THE BOX but also via a mobile device.
How does THE BOX differ from a conventional cardboard box as far as sustainability is concerned?
The manufacturing process for THE BOX is initially more elaborate and sophisticated compared to a standard cardboard box. That's because it is more robust and durable and features multiple sensors and an extended life battery. However, these features allow you to use the same container for hundreds and even thousands of deliveries, making it drastically more sustainable than any conventional packaging.
Data from an as yet unpublished French study shows that 1000 cardboard box deliveries produce about 902kg of carbon dioxide (CO2), while THE BOX only produces a mere 237kg. That means it saves an average of 665kg in CO2 emission per 1000 deliveries. This statistic has also taken all factors such as logistics, production, repairs, and other aspects into account.
A look into the future: What changes will we see in online retail in the long run?
Both the EU and the UN are very interested in establishing circular economy approaches aimed at eliminating waste and the continual use of resources in various areas of the economy and society. Our company also strives to develop a sustainable, circular system as an alternative to single-use packaging. This would prevent millions of tons of plastic from entering the oceans, and eliminate cardboard boxes that can only be circulated a few times before they are used up. Instead, reusable packaging would become circular solutions that conserve and protect precious natural resources on a continuous basis. Having said that, we still have a long way to go to meet reuse goals on a global level.