Company News • 26.10.2023
REMIRA survey: companies not fully able to deliver during stocktaking
One in four companies is unable to deliver and produce during legally required inventory.
Despite of this, only 10% of companies have taken advantage of the possibility of quick and easy sample stocktaking using statistical methods. This is the result of a representative Civey survey among German employees who make decisions regarding stocktaking.
Supplier

Phoenixplatz 2
44263 Dortmund
Germany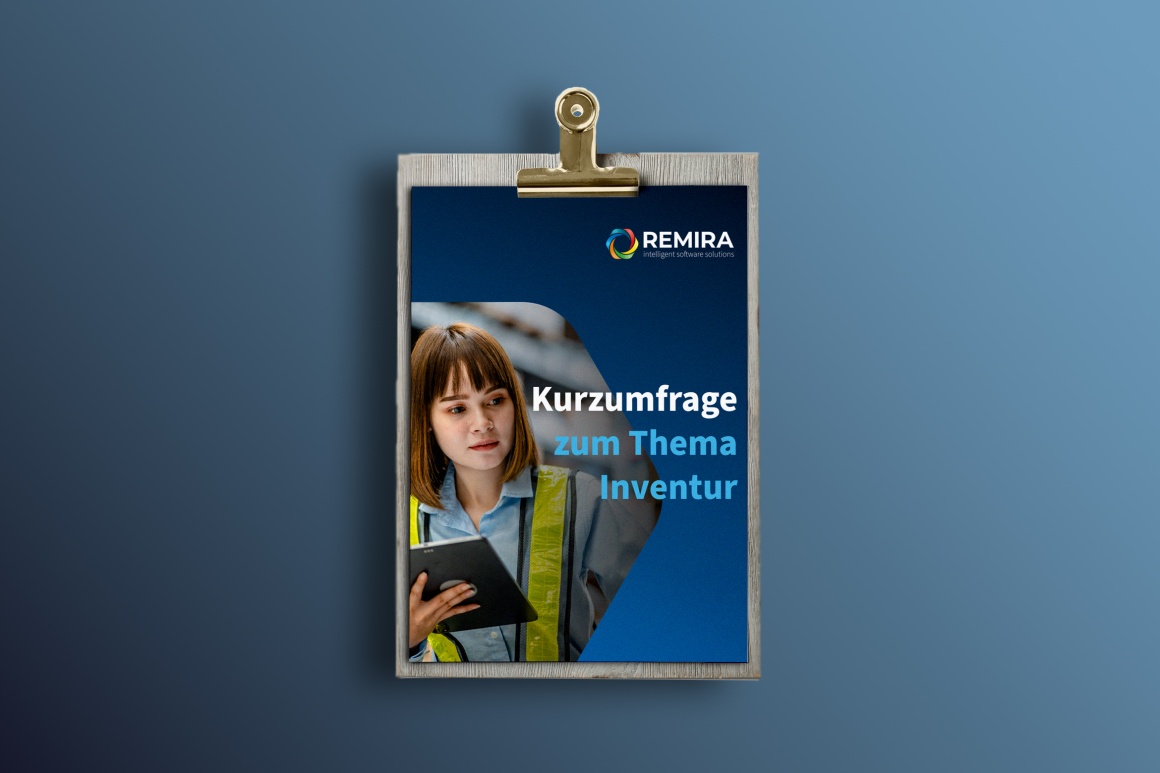 Source: REMIRA
More than 1,000 employees who are responsible for carrying out stocktaking in their companies took part in the survey conducted by the Berlin-based market and opinion researchers. The survey was commissioned by the Dortmund-based software provider REMIRA. The evaluation showed that about 70 % of the respondents still carry out a time-consuming full stocktaking of goods on the reporting date or a permanent stocktaking. In more than 40 % of the companies, time expenditure for the annual stocktaking amounts to two or more full working days. Usually, this involves several workers or even the entire team. This has a direct impact on the ability to deliver and produce. According to their own statements, more than one in ten companies is not able to deliver and produce at all during the stocktaking process. A further 12 % of those surveyed stated that they were only partially ready for operation and delivery during this time.
This can be improved upon substantially. Software-supported sample stocktaking is a legally permissible method for determining inventory levels, which is less error-prone than conventional stocktaking methods. It enables companies to carry out stocktaking efficiently and without interrupting production. By checking only a representative selection of inventory items determined by appropriate software using mathematical-statistical methods time is saved and operations can continue largely uninterrupted. This leads to higher productivity and a lower risk of delivery delays. It also significantly reduces the number of personnel required for stocktaking. To date, however, only around one in ten companies in Germany uses this procedure, as the Civey survey revealed.
A proven program for carrying out sample stocktaking is STATCONTROL Cloud from REMIRA. The Dortmund-based software provider was able to show that the counting effort is reduced by up to 99 % on average using sample stocktaking. For a warehouse with 30,000 storage locations, using the software results in potential savings of around 120,000 euros, considering the working time of the counting team, the pre- and post-processing of the stocktaking and the post-counting effort. STATCONTROL Cloud is software for sample stocktaking that is recognized under commercial and tax law and uses certified statistical procedures.