Company News • 24.08.2009
Minicom Digital Signage and viscom announce cooperation for "The Digital Signage Experts Tour"

Düsseldorf/Zurich. Minicom Digital Signage, the leader in "last mile" player-to-screen connectivity platforms for the Digital Signage marketplace, and Reed Exhibitions Germany, the organizers of the viscom exhibition series, announce this week the bringing of the successful "Digital Signage Expert Tour" to viscom düsseldorf 09. The Digital Signage Expert Tour is an educational framework, helping visitors understand and experience the full digital out-of-home application on the show floor. The "tour" is a free service during the show, October 1st to 3rd, Exhibition Centre Düsseldorf, Germany.
 
This free tour will provide an overview of a selection of carefully hand-picked exhibitors following the accurate path of the digital signage supply chain, from content creation to measurement, outlining how they fit into the overall Digital Signage puzzle. "We are excited about the opportunity to expand the scope and framework of our Digital Signage Experts Tour by officially partnering with Reed Exhibitions Germany, the organizers of the viscom exhibition.." says Ronni Guggenheim, CEO Minicom Digital Signage. "The tour was an outstanding success at Screenmedia Expo London and Infocomm Orlando, providing a groundbreaking platform of education for the visitors of the shows. Traditionally, a visitor finds it difficult to get a bird's eye view of the overall application. The Digital Signage Experts Tour answers this need by providing the full end-to-end story with real live demos of each piece in the puzzle, an overview of the solution which a visitor would normally not get."

In addition, Minicom Digital Signage is launching for the first time an innovative communication method, allowing participants to listen to the tour guide's explanations without surrounding interferences. This method utilizes a ListenTech tour audio system and ensures that listeners hear comprehensively, without interruption.

According to Petra Lassahn, the viscom Event Director, "This cooperation complements our Starter Workshop Digital Signage perfectly. The guided tour gives the participants the opportunity to experience practically what has been learnt before in theory and to discuss issues directly with the exhibiting companies."
 
Supplier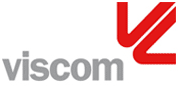 Völklinger Str. 4
40219 Düsseldorf
Germany