Guest contribution • 03.08.2022
Implementation of the Supply Chain Due Diligence Act in industry and trade
Creating transparency and acting more efficiently
On 1 January 2023, the Supply Chain Due Diligence Act (Lieferkettensorgfaltspflichtengesetz – LkSG) will come into force, affecting both manufacturing and retail sectors. Sapio Research conducted a study of the LkSG's implementation on behalf of K3 Business Technologies. The conclusion? That supply chain managers still have some work to do in order to comply with the legislation. But what impact does this have on retailers and what measures must they and resellers take now?
Sapio Research conducted a survey of 100 supply chain management decision-makers to find out how prepared companies are for the Supply Chain Due Diligence Act (LkSG) coming into force. A short summary of the main results follows:
Around a third of survey participants (34 per cent) have heard of this legislation but do not know its details. Of those that are aware of the need to comply with the LkSG, slightly more than half (53 percent) are still unable to act in a compliant manner.
Too many companies today still rely on time-consuming, manual or poorly automated processes for storing compliance information and certifications.
93 percent of respondents are convinced that they need new technological solutions to fully implement and comply with the LkSG in their organisation.
Almost all respondents (98 percent) intend to use the issues of sustainability, reduced environmental impact and protection of workers' welfare in their supply chains for marketing purposes.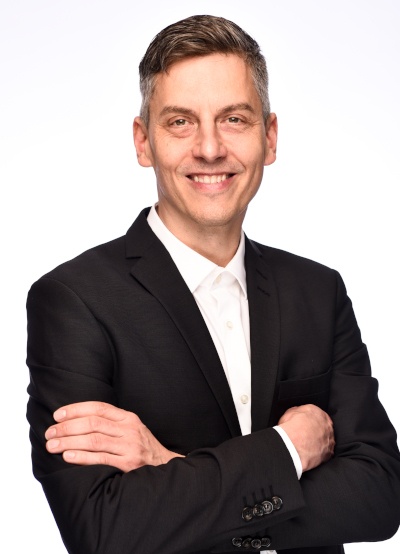 Source: K3
Requirements for LkSG implementation
In order to effectively comply with the LkSG, companies must first review the legal requirements and establish a risk management process. This ongoing process should incorporate an annual risk assessment to determine the impact of the firm's actions on human rights and the environment. Businesses must also establish a procedure for dealing with complaints – either handling these themselves or in cooperation with an external partner.
"Should complaints arise, companies must demonstrate that they have followed the correct procedures. They should take action immediately and ensure that no problems can occur in the future. The law will certainly lead NGOs, environmental organisations and even the media to look for irregularities, resulting in even more investigations. The pressure on purchasing teams will grow. However, we will hopefully also see more stable relationships between buyers, retailers, factories and suppliers of raw materials," says Rik Veltman, Fashion Industry Expert at K3 Business Technology Group.
If companies find violations of the LkSG, they are required to take remedial and preventive measures. Inaction could otherwise entail expensive consequences – transgressors face considerable fines.
In addition, businesses are obliged to continuously document their compliance with the regulations and to provide a report – either publicly or for a supervisory authority – on the relevant measures taken each financial year. This is the only way to ensure that supply chain management is sufficiently transparent and that all parties in the supply chain – including retailers – can demonstrate compliance with the law. "With the LkSG coming into force, companies must be able to provide details of their supply chain management upon request. This request could stem from a government body, but could also come from the press or a customer. A company can delay providing details – depending on the urgency – but the obligation to comply with the LkSG still exists," Rik Veltman elaborates.
Integrating retail into the supply chain
The LkSG and other ESG (Environmental, Social and Governance) requirements show a clear direction of travel. The LkSG is a starting point for supply chains, and the information management supporting them, to become ever more transparent. In principle, it is still possible today for retailers to manually monitor and check compliance with the LkSG. However, this is very time-consuming, cost-intensive and error-prone. It is clear that the provision and exchange of supply chain information between the systems of those businesses involved will be faster if processes can be automated. Retailers should seek to automate data collection and transfer as much as possible – to create transparency, be compliant, and operate more efficiently. And they should start planning this strategy now, if they haven't already.
Rik Veltman explains the current situation: "Today, both software companies and fashion companies are in the process of developing solutions for automated supply chains and have software in various stages of development. In the next two to three years, standardised solutions should emerge. Software companies should engage with customers to use their insights and develop solutions in a way that best supports supply chain management processes, enabling companies to become transparent."
It's a collaboration because 'transparency' is not about the status of an individual item. Rather, transparency comes through a process of transformation – with a different way of selecting materials, or developing and managing products. Fashion companies cannot just wait for new, capable software solutions. They also have to get to work.
Anchoring sustainability in IT systems
The management, monitoring and documentation of supply chains are complex processes and place severe demands on IT. Efficient information management and a high degree of automation are required for the implementation of the LkSG. A modern software solution should be able to implement a sustainability strategy within the framework of the LkSG. To achieve this, it is necessary that all the relevant data for brands, suppliers and products are brought together in an uncomplicated way, and that structured procedures are implemented to monitor the corresponding certifications.
Simple onboarding process for partners and suppliers, as well as query tools for suppliers to share information, facilitate cooperation and make processes more efficient.
Automated reminders in case of missing information or expiry of certificates enable companies to act in good time.
Reliable authentication of all relevant documents prevents manipulation and ensures maximum security.
In this context, it is important for retailers that consumers also have the possibility to retrieve information on LkSG compliance for individual items of clothing – for example with a smartphone using a QR code. Consumers also increasingly demand more transparency and prize brands that give priority to sustainability.