News • 26.09.2019
Daimler Trucks: automated trucks
Torc Robotics now a part of the new Autonomous Technology Group of Daimler Trucks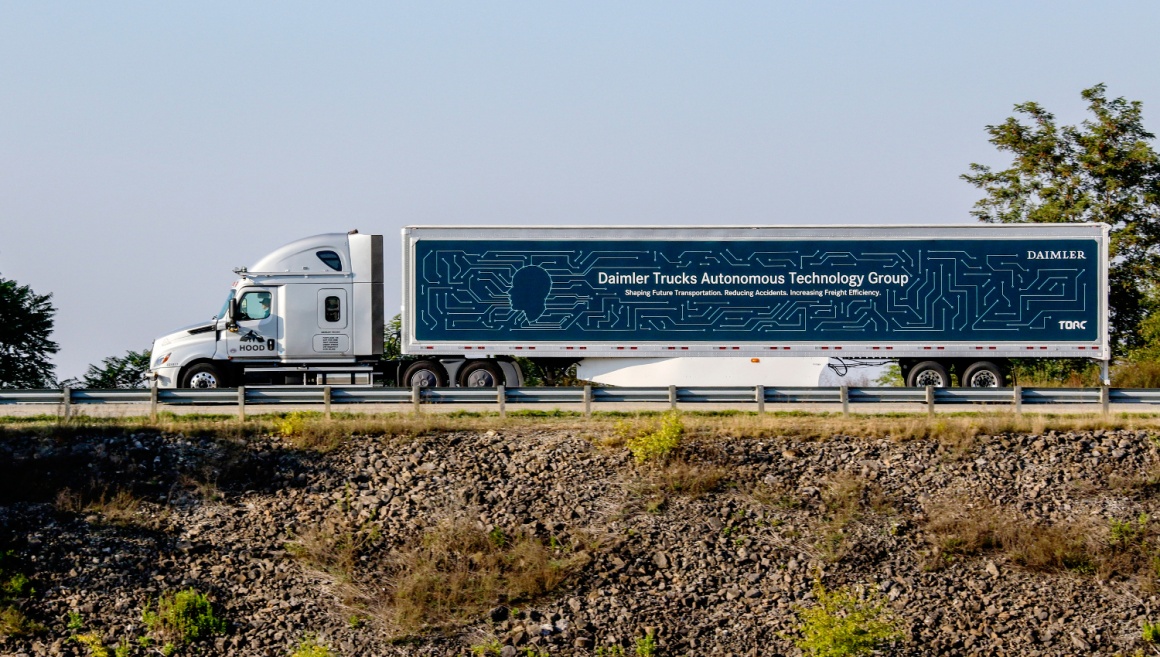 Source: Daimler AG
Daimler Trucks and Torc Robotics are actively developing and testing automated trucks with SAE Level 4 intent technology on public roads. The initial routes are on highways in southwest Virginia, where Torc Robotics is headquartered. All automated runs require both an engineer overseeing the system and a highly trained safety driver certified by Daimler Trucks and Torc Robotics.
The deployment on public roads takes place after months of extensive testing and safety validation on a closed loop track. As part of the comprehensive safety process by Daimler Trucks and Torc Robotics, both test track and on-road validation play an integral role in establishing the essential building blocks for successfully advancing automated technology.
Based in the U.S., Torc is now part of Daimler Trucks. Authorities approved the majority stake acquisition by the truck manufacturer. Torc Robotics is now a part of the newly established Autonomous Technology Group of Daimler Trucks. The truck manufacturer is consolidating all its expertise and activities in automated driving into the global organization with locations in Blacksburg and Portland in the U.S. as well as in Stuttgart, Germany.
Daimler Trucks North America (DTNA) will focus on further evolving automated driving technology and vehicle integration for heavy-duty trucks. The DTNA team is working on a truck chassis perfectly suited for highly automated driving, particularly the redundancy of systems needed to provide reliability and safety.
Within the Autonomous Technology Group, DTNA is also building an infrastructure required for the operational testing of initial application cases. This consists of a main control center and logistics hubs. These hubs are located along high density freight corridors where many customers operate and within close proximity of interstates and highways.