News • 06.10.2020
Contactless robotic grocery delivery service
Save Mart's flagship store in partnership with Starship Technologies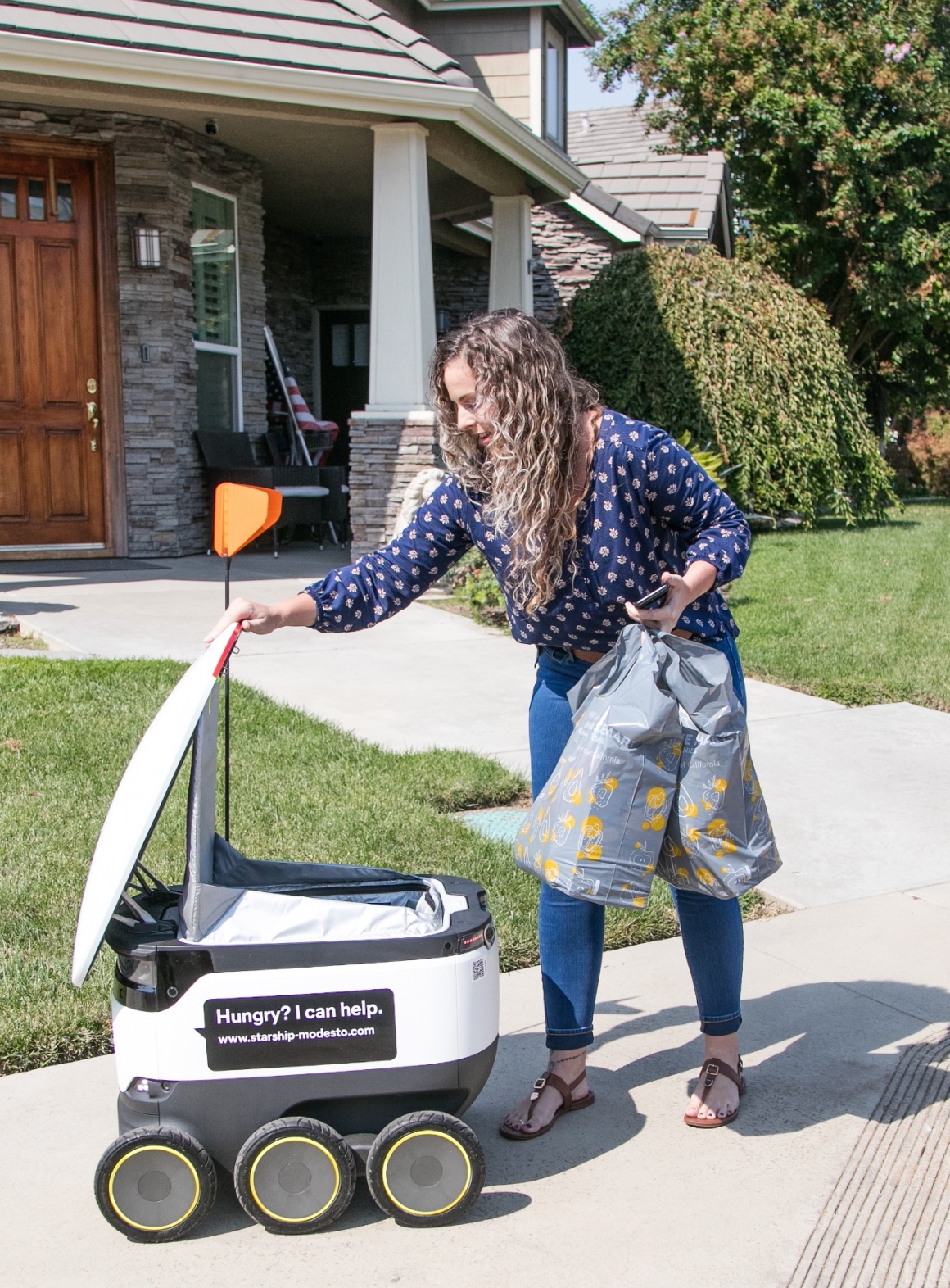 Source: Jay Sousa
Save Mart has announced the launch of an on-demand grocery delivery service to its guests at the flagship store in Modesto, California in partnership with robot delivery company Starship Technologies. Marking the one-year anniversary of its opening in October, Save Mart's flagship store serves as an innovation lab and is the first grocery store in the U.S. to partner with Starship Technologies.
The robots, each of which can carry up to 20 pounds of groceries – the equivalent of about three shopping bags – and can travel up to four miles roundtrip, provide a safe, low-cost and contactless delivery alternative for Save Mart shoppers, allowing them to order thousands of items via the Starship app for on-demand delivery straight to their home.
"With the onset of the pandemic, our service became increasingly important to thousands of residents in communities across the U.S.," said Ryan Tuohy, SVP Business Development at Starship Technologies.
Shoppers can access the Starship Food Delivery app (iOS and Android) to choose from a range of their favorite groceries and indicate where they want their purchases delivered. Once an order is submitted, Save Mart team members wearing required masks and gloves gather delivery items and carefully place in the clean robot. Every robot's interior and exterior is sanitized before each order. Shoppers can then watch, via an interactive map, as the robot makes its journey from the store to them. Once the robot arrives, they receive an alert, and then meet and unlock it through the app. The delivery will typically take just a matter of minutes, depending on the items ordered and the distance the robot must travel.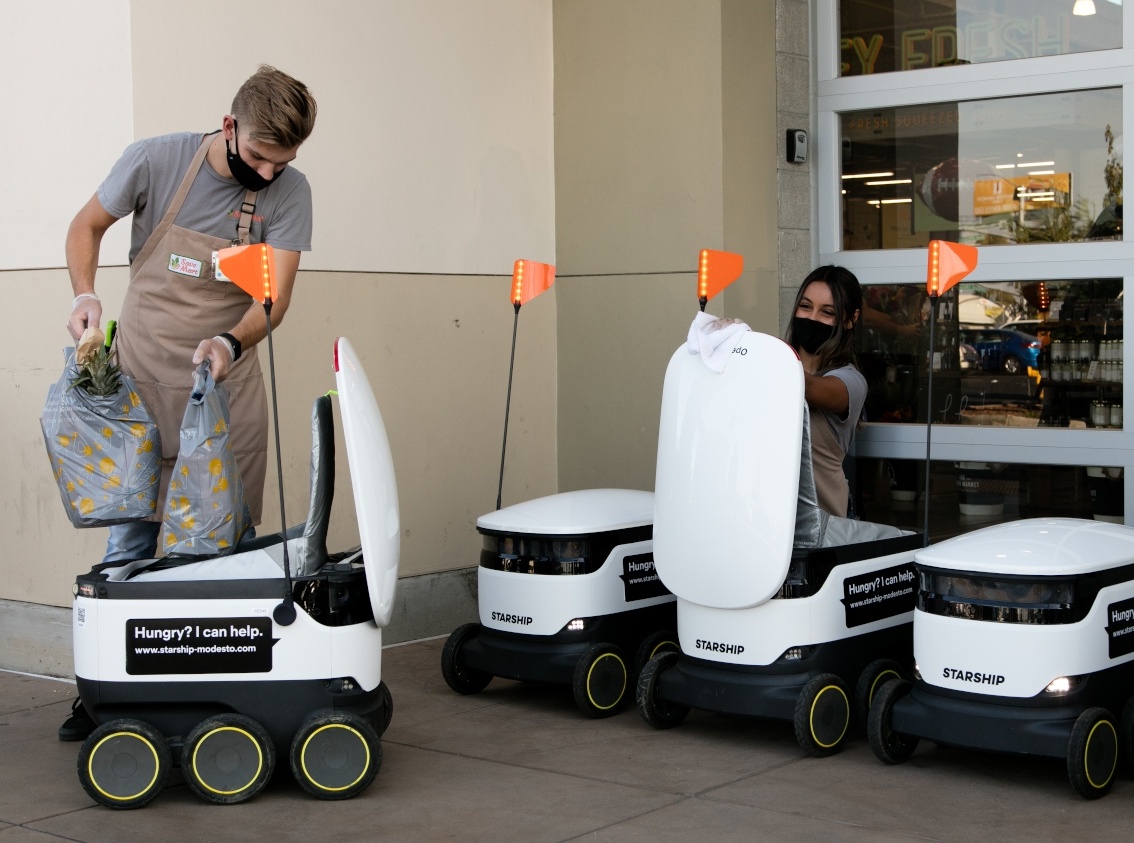 Source: Jay Sousa
Starship Technologies operates commercially on a daily basis around the world. Its robots have completed over 500,000 autonomous deliveries and crossed more than five million streets. The robots move at pedestrian speed and use a combination of sophisticated machine learning, artificial intelligence and sensors to travel on sidewalks and navigate around obstacles. The computer vision-based navigation helps the robots to map their environment to the nearest inch. The robots can cross streets, climb curbs, travel at night and operate in both rain and snow. A team of humans can also monitor their progress remotely and can take control at a moment's notice.