News • 09.08.2022
Autonomous flying warehouse drones reach luxury retail ecommerce fulfillment
PFS partners with Vimaan for automated inventory tracking solutions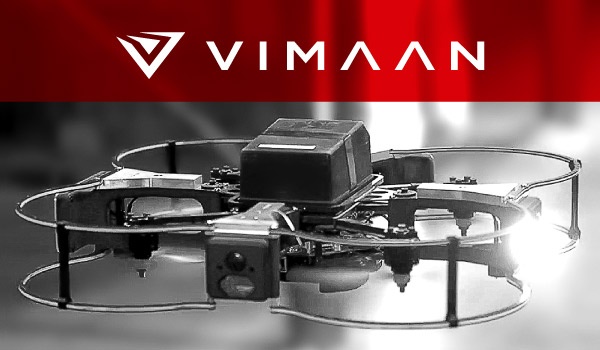 Source: Vimaan
PFS, an eCommerce order fulfillment provider, announced a partnership with Vimaan, a technology provider delivering computer vision-enabled solutions for warehouse inventory tracking, control and management.
Initially, PFS is integrating Vimaan's StorTRACK AIR, the first-of-its-kind self-flying warehouse drones to automate inventory tracking activities within one of PFS's Memphis-based fulfillment operation that stores and picks, packs, and ships inventory for premier brands.
Scanning inventory from the ground to the ceiling, the robots capture up to 1,500 locations per hour and deliver highly accurate inventory status details to the PFS Warehouse Management System (WMS). The implementation of this solution will improve the accuracy and traceability of client product inventory across PFS' fulfillment centers.
"With the rise in demand for multi-node fulfillment operations, it's more critical than ever to track inventory more efficiently across our facilities," noted Jon Gardner, Senior Vice President of Fulfillment Operations at PFS. "Vimaan's technology allows us to implement real-time tracking against our WMS more accurately, efficiently and safely. It also enables PFS to deploy immediate investigation and adjustments to improve accuracy and responsiveness for our clients."
"We believe near real-time 100% inventory accuracy and visibility across the entire warehouse is attainable," noted S.K. ("KG") Ganapathi, Vimaan Founder and CEO. "We expect PFS to gain significant efficiencies during the cycle count/receiving and packing audit processes, resulting in the same significant savings other clients have seen using this technology."
The technology is being initially deployed at a single location within PFS' Memphis-based fulfillment campus with current plans to roll out to remaining global fulfillment centers through 2023.