Company News • 13.09.2019
ELEKTRA - more than just LED
Development partner and system supplier for plastics, LED and electrical engineering
Known in the kitchen and furniture industry as a manufacturer of furniture luminaires, on closer inspection, ELEKTRA quickly moves into a different light: ELEKTRA means much more than just LED!
It quickly becomes clear that the development and construction of lighting and lighting systems as well as electro-technical assemblies have been pooling several competencies in the company for 40 years now. Successful industrial companies in the automotive, furniture, household appliances and lighting sectors rely on high product quality and first-class service from ELEKTRA. The most convincing argument is the combination of electrical engineering and plastics processing from a single source.
Supplier

Werkstraße 7
32130 Enger
Germany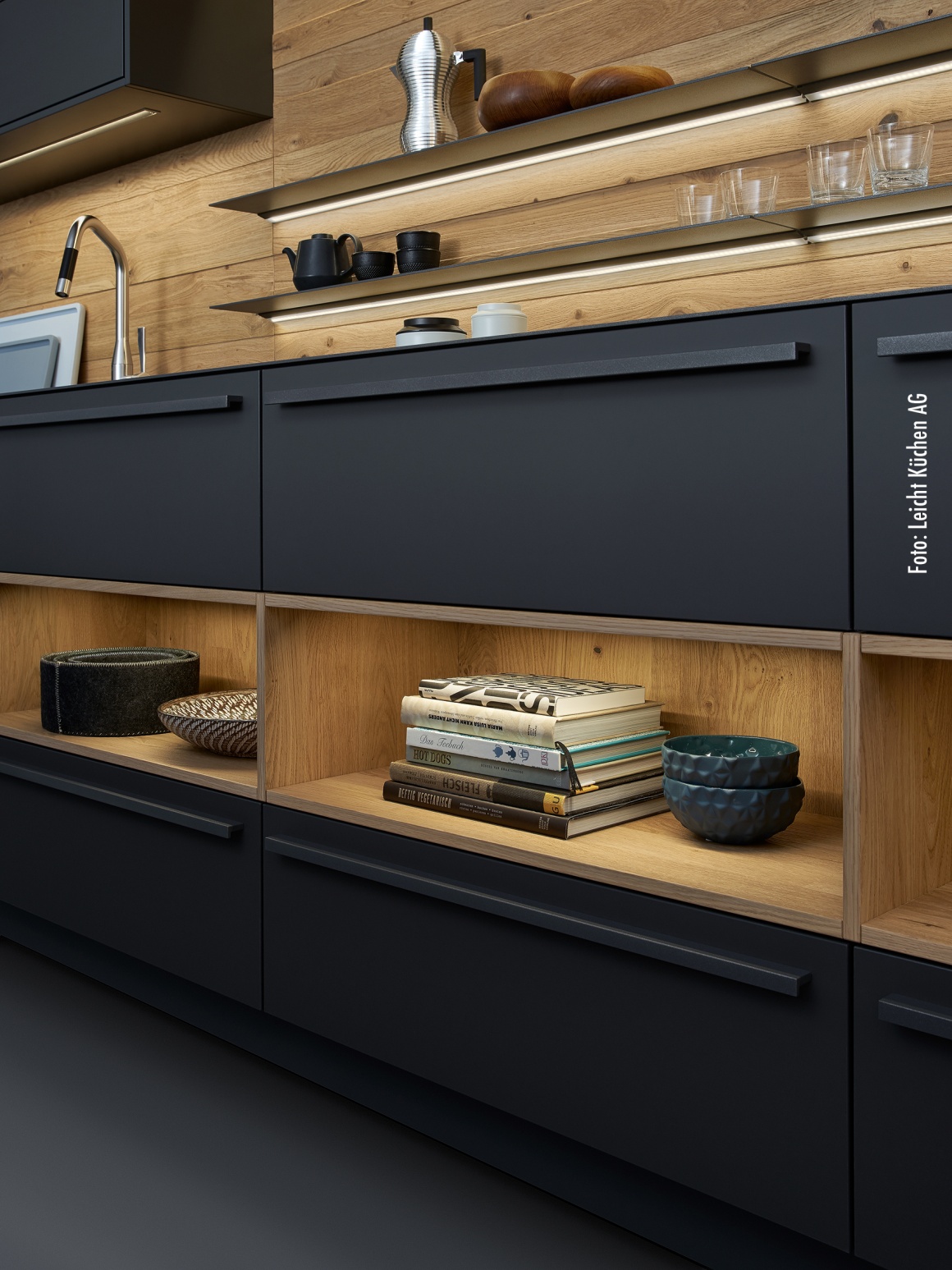 Source: Leicht Küchen AG
ELEKTRA is increasingly specializing in customer-specific development projects in the lighting sector, especially through its extensive technology knowledge of illumination, plastics and electronics. Customer orientation and additional support from the very beginning are the objectives of the service offering. Under the motto "We put your new development in the right light", various technical requirements are brought together and complex innovative assemblies are planned and projected. The ELEKTRA engineers attach great importance to getting involved early during the phase of planning, as the production processes and the subsequent implementation are also part of the project management. OEM developments are considered holistically and take into account the trend towards specific individual solutions.
In all productions, ecological action is paramount. The company not only assumes responsibility for technically innovative and functionally first-class results, but also stands for the economical use of energy already in the development of new products. Forward-looking action with regard to the environment is one of the standards "Made in Germany".
Recent projects in the lighting sector are various mini-profiles that convince both for applications in shopfitting and for elegant furniture applications. Interesting solutions and further developments will be highlighted during the Sicam fair from the 15th to 18th of October in Pordenone. The stand team is looking forward to many questions regarding the development and manufacturing competences of ELEKTRA and the companies of the Ehlebracht Group.
On the subject of individualization, ELEKTRA is also very active on the sales side. Due to the establishment of the new professional online shop with a luminaire configurator, procurement is available from quantity one and offers easy and safe handling. This means additional service not only in the craft sector and interior design, but also industrial companies can meet the requirements for small quantities and configure and order project-related with known quality characteristics from ELEKTRA.