Company News • 24.10.2023
Unified Commerce Platform in focus
Handover at REMIRA: Dirk Bingler supersedes Stephan Unser as CEO
REMIRA is setting the course for future development of the company: On November 1, Dirk Bingler (48) will become the new CEO of the supply chain and omnichannel software expert headquartered in Dortmund. The previous CEO Stephan Unser (62) moves to the top of the REMIRA Advisory Board as Chairman, where he will support management in Germany and Italy in the further expansion of REMIRA.
Supplier

Phoenixplatz 2
44263 Dortmund
Germany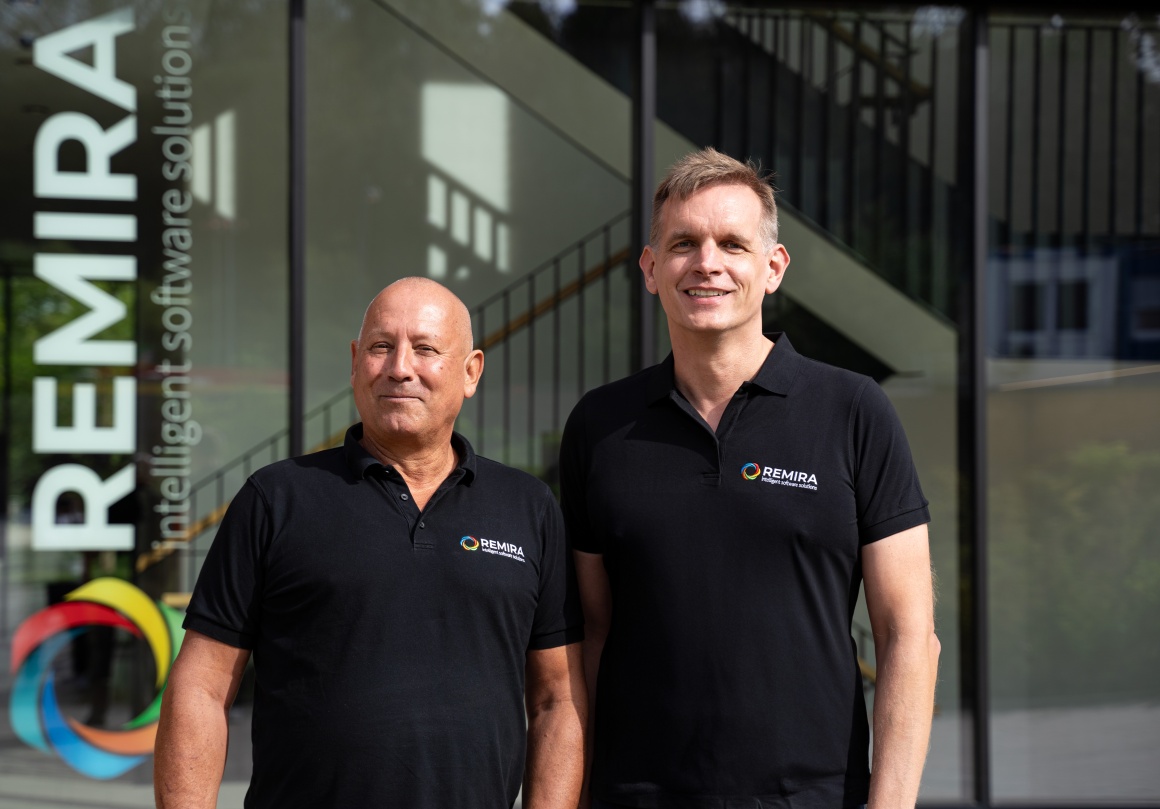 Source: REMIRA
With this change, REMIRA is aiming for further growth of the company and to transform their product portfolio. Dirk Bingler is a proven enterprise software expert with extensive management experience in medium-sized businesses, corporations, and start-ups. Over the past twelve years, he and his team have developed the GUS Group into the leading software provider of ERP and laboratory informatics solutions in the process industry in the D/A/CH region. Earlier this year, Bingler joined the GUS parent company (GSG GENII Software Group) as CTO, with a mission to drive the modernization of their product portfolio towards cloud and SaaS.
"With his technical expertise and his experience as a top manager, Dirk Bingler is exactly the right man for the upcoming tasks at REMIRA," says previous CEO Stephan Unser with conviction.
"Stephan Unser and his team have built a very good company with a clear brand strategy, loyal customers and great people," says future CEO Dirk Bingler in praise of his predecessor. "I was particularly excited by the potential of the Unified Commerce Platform. It offers great added value for customers. I am very much looking forward to continuing REMIRA's success story and contributing my knowledge of technology and product, among other things."
In recent years, REMIRA has risen to become the leading supply chain and omnichannel software expert in Europe, with over 500 employees. In 2021, Stephan Unser's team successfully integrated omnichannel commerce specialist ROQQIO into REMIRA, expanding the company's end-to-end service offering. In 2022, REMIRA expanded into Italy with five company acquisitions. Today, REMIRA Italia S.r.l. is the market leader in supply chain software solutions and employs 165 people in the Florence area and Tuscany.
As Chairman of the Advisory Board, Stephan Unser will remain close to events in the future and will provide expert advice to the company. As Executive Advisor and Chairman of the Advisory Board of REMIRA Italia S.r.l., he will also accompany its further development.