Company News • 07.11.2017
Toshiba opens Retail Innovation Theatre in Madrid
Toshiba continues to focus on leadership and innovation in Europe
Beginning of October Michael Dimde has joined the European leadership team of Toshiba as Vice President of European Sales & Solutions. He will be responsible for delivering total store solutions to retail clients as well as overseeing the European Software Solutions Center based in the Netherlands and the Retail Innovation Theatre, which was opened in September. His role also includes responsibility for the European Together Commerce Alliance partner management as well as marketing initiatives.
Supplier

Carl-Schurz-Str. 7
41460 Neuss
Germany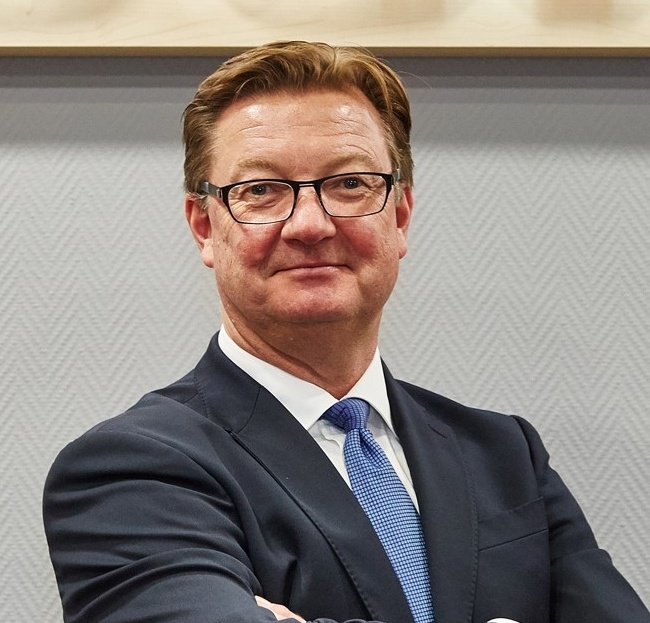 Source: Toshiba
Dimde brings a wealth of experience in the retail market, including leadership of a European multi-cultural sales organization, management of multi-million dollar global retail clients and building successful direct and channel sales organizations. "My priorities are to continue Toshiba's commitment to deliver industry leading retail store solutions and services, and provide business value through the implementation of innovative solutions," says Dimde.

Source: Toshiba
Retailers and partners of Toshiba can experience the way of future commerce at the new European Retail Innovation Theatre. Located near the Madrid airport Toshiba has designed a retail store experience and meeting space on 400 square metres. The core is Toshiba's TCx Elevate platform which allows all retail customers to implement creative and powerful solutions at their own pace. The wide range of capabilities featured in the Madrid Theatre includes solutions for click and collect, in-store mobile self scanning, frictionless checkout and optimized 'no waste' innovation for perishable goods.