Company News • 07.12.2015
The region's leading showcase for innovation
FESPA Eurasia 2015: Event shows 29 percent growth of floor space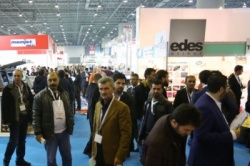 Source: FESPA
The final countdown has started for FESPA Eurasia 2015 (10-13 December 2015, CNR Expo Istanbul) the leading regional event for the large format digital, screen, textile printing and industrial advertising industries.
This year's event will occupy 8720 sqm of exhibition space, 29% larger than when the event launched in 2013. FESPA Eurasia 2015 will host some 160 exhibiting companies, up from 125 in its inaugural year.
FESPA Eurasia has become the regional platform of choice for many exhibitors wishing to share important innovations with the market, and a host of new products set to impact these sectors in 2016 will be launched for the first time at FESPA Eurasia 2015. The regional reach of the event is reflected in visitor pre-registrations, a third of which are from outside Turkey.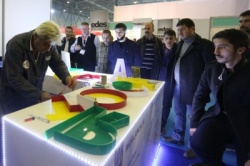 Source: FESPA
In addition to the expanding list of participating companies, the event's sustained year on year growth is a consequence of many exhibitors expanding their stand space in order to share their existing solutions and latest innovations with the event's qualified audience of high-level decision makers. In addition to large format digital printing and finishing solutions, visitors will find the strongest textile presence of any FESPA Eurasia show to date, covering digital and screen printing.
FESPA Eurasia 2015 will feature companies from all industry segments, including international exhibitors from Belgium, South Korea, China, Sweden, UK, France and Germany. Mimaki and Canon are among the top ten exhibitors in terms of stand size, together with major local suppliers such as Optimum, URAS Tekstil, Saaticioglu, Future Digital/PSC Tekstil, Folpa, Saya Matbaa and Pass Reklam. Event sponsors include MS, Mimaki and Kiian.
Source: FESPA