Company News • 27.06.2012
T-Cuento installs the first intelligent people-counter in Asia, hand and hand with Shana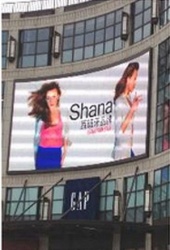 Shana, the Barcelona fashion company entered the Chinese market with the opening of a 1000 m2 store in the Cuang Qi shopping center in Shanghai. T-Cuento assisted the company in the opening with the first installation of TC-Store, the intelligent people-counter, on the continent of Asia.

The rapid expansion of Shana and its firm commitment to exploiting the potential of the Chinese Market, led to T-Cuento tailoring a Retail Intelligence® solution for the company. This will enable them to know the traffic and behavior of new customers in the store, thus making the point of sale profitable from day one. This also introduces T-Cuento to the Asian market.

For T-Cuento, this first installation on the Asian continent corresponds with the company's strategic decision to assist its clients in the internationalization process and is in line with the company´s growth plans. The company entered the international market in 2011 and is now is in over 10 countries and 4 continents.
Supplier

20 rue des Petites Ecuries
75010 Paris
France