News • 04.11.2016
Shortfall between consumers' e-commerce delivery expectations and reality
Following a negative delivery experience 38 percent say they are likely to never shop with that retailer again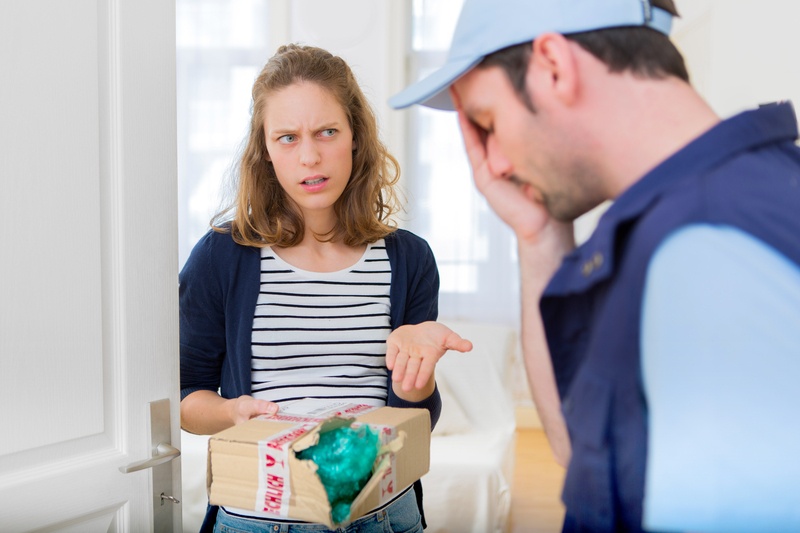 Source: panthermedia.net/Périg MORISSE
Today's consumers say their online purchasing decisions are directly influenced by delivery and returns and the experiences they encounter. As the findings of this year's MetaPack 2016 State of eCommerce Delivery Consumer Research Report reveal, effectively competing in today's dynamic eCommerce environment directly depends on getting delivery right - because consumers will abandon shopping baskets if the delivery options don't meet their expectations or needs or are too expensive.
Conducted in the U.S. and the six largest eCommerce markets in Europe by revenue (UK, Germany, France, Italy, Spain and The Netherlands), the research polled opinion from consumers who had made online purchases within the last six months. Revealing a profound impact on merchants' revenues, 43 percent of consumers said that, following a negative delivery experience, they wouldn't return to that retailer within a month. Even more significantly, 38 percent said they are likely to never shop with that retailer again, and an astounding 45 percent have abandoned a basket on a retailer's or brand's/manufacturer's eCommerce website because of unsatisfactory or unavailable delivery options.
"This year's research results underline the increasingly vital role of delivery as part of an eCommerce strategy," said Michael Manlapas, vice president and general manager of MetaPack's U.S. business. "With consumers' appetite for perfection continuing to rise, they now view delivery as a core component of an online merchant's shopping proposition – for them, delivery is a lasting 'moment of truth' that ultimately characterizes their end-to-end online shopping experience and underpins their purchasing decisions and loyalty."
"The European findings of the study should be of particular interest to U.S. retailers, brands and manufacturers that want to meet consumer expectations across the pond," continued Manlapas. "The research demonstrates that consumers in different European markets have specific expectations when it comes to eCommerce delivery options that cannot afford to be ignored – and oftentimes these expectations are very different from consumers in the U.S. given the complexity of the delivery market overseas. Not taking these considerations into account creates significant risk for customer dissatisfaction and loss, compromising successful growth in Europe. We understand these markets and provide a single point of entry with delivery offers that are attractive to and localized for consumers in these individual countries, enabling businesses to effectively compete with online pure plays like Amazon on delivery."
The MetaPack 2016 State of eCommerce Delivery Consumer Research Report reveals striking differences between the delivery expectations of consumers and their reality when shopping online:
61 percent of respondents said that they had purchased goods from one online merchant over another because the delivery choices offered were better suited to their needs
45 percent confessed to abandoning online shopping baskets due to unsatisfactory delivery options, citing slow speed of delivery or lack of flexibility as their top reasons for doing so
49 percent said that an online merchant's returns policy had deterred them from making a purchase
An impressive 87 percent confirmed they would happily shop again with an online merchant following a positive delivery experience
Choice and control expectations are evolving: today's consumers want to call the delivery shots
Shoppers expressed a strong desire for increased delivery flexibility that extends beyond the initial purchase transaction itself; 46 percent of respondents want the freedom to make "on the fly" changes to their delivery after placing an order online
47 percent of metropolitan respondents said they want online merchants to offer a one-hour delivery service
Consumer hunger for a premium "same day" service is growing. This year, demand for a premium "same day" service almost doubled in all countries surveyed. It was particularly appealing to Italian (33 percent), UK (28 percent) and U.S. (22 percent) consumers, with 22 percent of all respondents taking advantage of a same day delivery option in the last six months
Returns represent the next differentiation battleground: convenience is everything
Online consumers expect to encounter free and easy returns - 39 percent said they always look at a retailer's returns policy before completing an online purchase
43 percent voiced frustration at the fact that finding information about the returns process on eCommerce sites is often difficult
While 88 percent of respondents had utilized an eCommerce returns facility in the past six months, just 28 percent were completely satisfied with the return services they encountered
72 percent of shoppers said they would be more likely to shop with online merchants that made the returns process more transparent and easier to use

Asked to identify their preferred method for returning products purchased online, mail was best for 58 percent of German shoppers, but least liked by Spanish (28 percent) and Italian (25percent) customers. Ranked fifth among the geographies surveyed, 39 percent of U.S. respondents selected mail as their preferred return option.

Drop off at a retailer store was most popular with U.S. (44 percent) and UK (46 percent) shoppers
Drop off at a parcel point (PUDO) was the top choice for French (50 percent) and Dutch (47 percent) respondents while only 22 percent elect this option in the U.S.Convenience and speed of a courier proved most appealing for Italian (57 percent) consumers compared to 29 percent of those in the U.S.
Delivery preferences differ: distinct market nuances prevail
eCommerce market maturity and local cultural preferences mean consumers in different geographies favor different delivery offerings:
Weekend delivery services were appealing to 34 percent of UK and U.S. shoppers alike, but proved less attractive for French (13 percent) and Italian (14 percent) consumers
Buy online/pick up in-store topped the list for UK (68 percent) consumers, while delivery to a local shop or pick up point was a popular choice for 76 percent of French shoppers
Delivery to a locker was most popular with 31 percent of German shoppers
20 percent of all respondents had opted for the convenience of having online orders delivered to their place of work – with Italian (25 percent) and UK (23 percent) shoppers most likely to elect for a workplace delivery
Consumers want their loyalty rewarded: free or quick delivery tops the wish list
Online marketplaces continue to set the bar on consumer delivery expectations in terms of the breadth, speed and flexibility of the delivery options offered, with Amazon hitting the mark for 56 percent of consumers. Retailers, brands and manufacturers came in joint second with 31 percent when evaluated on their overall ability to execute against delivery promises.
The "Amazon effect" is clearly influencing consumer expectations. Survey respondents were eager to take advantage of loyalty programs that reward shoppers with free or quick delivery – 77 percent want the eCommerce sites they use to offer this feature, and 86 percent said they would prioritize shopping with sites that offered this. Demand for loyalty programs was particularly high with consumers in Spain (88 percent), Germany (85 percent) and Italy (81 percent).
The survey results also indicate consumers have a strong "emotional bond" to the brands they know and trust, with 83 percent rating their delivery experience of these online providers highly. Online retailers will need to work hard to stay ahead of the competition, as brands and manufacturers continue to make great strides in the execution of their delivery strategies and propositions.