Report • 06.12.2017
Messenger apps and headset systems for speedy retail communication
Goodbye loudspeaker announcements – changing in-store communication
Communication is everything. To be able to quickly pass on important information, large retailers increasingly rely on messenger apps or headset systems to communicate with their staff.
By nature, retail associates are more often found on the sales floor versus behind a desk. That's why emails are not the first choice of communication, while a constantly ringing phone on the sales floor is also perceived as annoying and even rude. Added to this are other sources of disruption such as unprofessional or indiscreet announcements that send the wrong signals to the customer. And so retail chains in Germany like Rewe, Lidl or TKMaxx rely on new communication channels.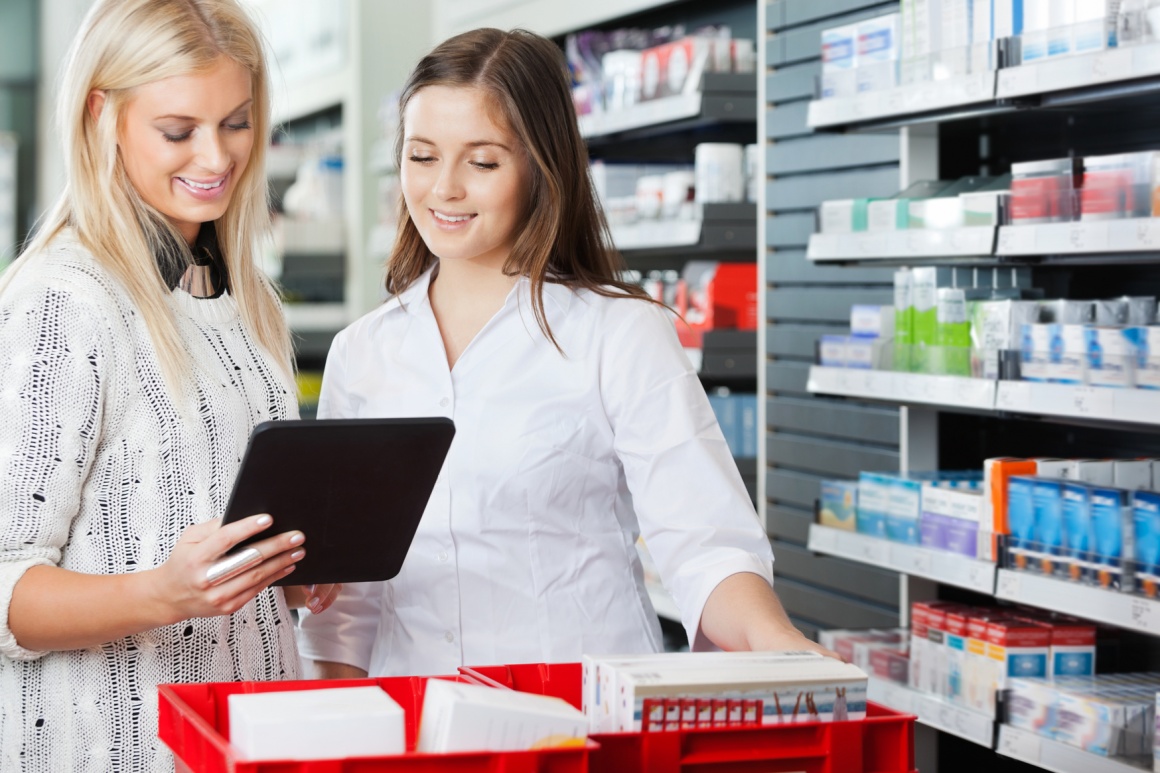 Source: panthermedia.net/SimpleFoto
WhatsApp for businesses
At this point, Messenger apps are a must in the private realm. They enable users to conveniently send messages, pictures, videos or even documents. That's also why employees prefer to take advantage of these Messenger features in their professional surroundings. But be careful! This is when users often enter a legal gray area, since services like WhatsApp or Facebook Messenger are only intended for private use and entail other risk factors pertaining to security, management or support for instance.
Retailers are well advised to turn to professional app developers of Messenger services who incorporate all of these factors. Another benefit: the respective Enterprise Messenger solutions can be customized to the employee needs and work processes. Departments are organized into groups and specific areas of responsibility assigned to each associate. In doing so, predefined tasks such as emptying the reverse vending machine can be delegated to the responsible staff member via text or voice message for example, without the need to make loudspeaker announcements. The employee receives a push notification on his or her smartphone. Once the task is completed, an automatic confirmation is sent to all involved parties. What's more, urgent tasks can be communicated directly via smartwatch.
These types of messaging services can also be connected to a wireless service bell. This allows employees to virtually be "on call" and available for questions by departments with an increased need for personal service.
System solution consisting of headset and wireless equipment
At the Rewe, Lidl or Aldi retail chains, consumers nowadays increasingly come across employees wearing headsets. Those are only noticeable at a second glance thanks to compact wireless equipment and monaural headset systems, that being adapted earphones.
Depending on the respective device manufacturer, the equipment offers multiple available channels that can be assigned to various team members. The user is informed via voice message when the channel is changed, alerting team members immediately that the subsequent message is addressed to them. In some cases, the devices also visually notify users about incoming calls.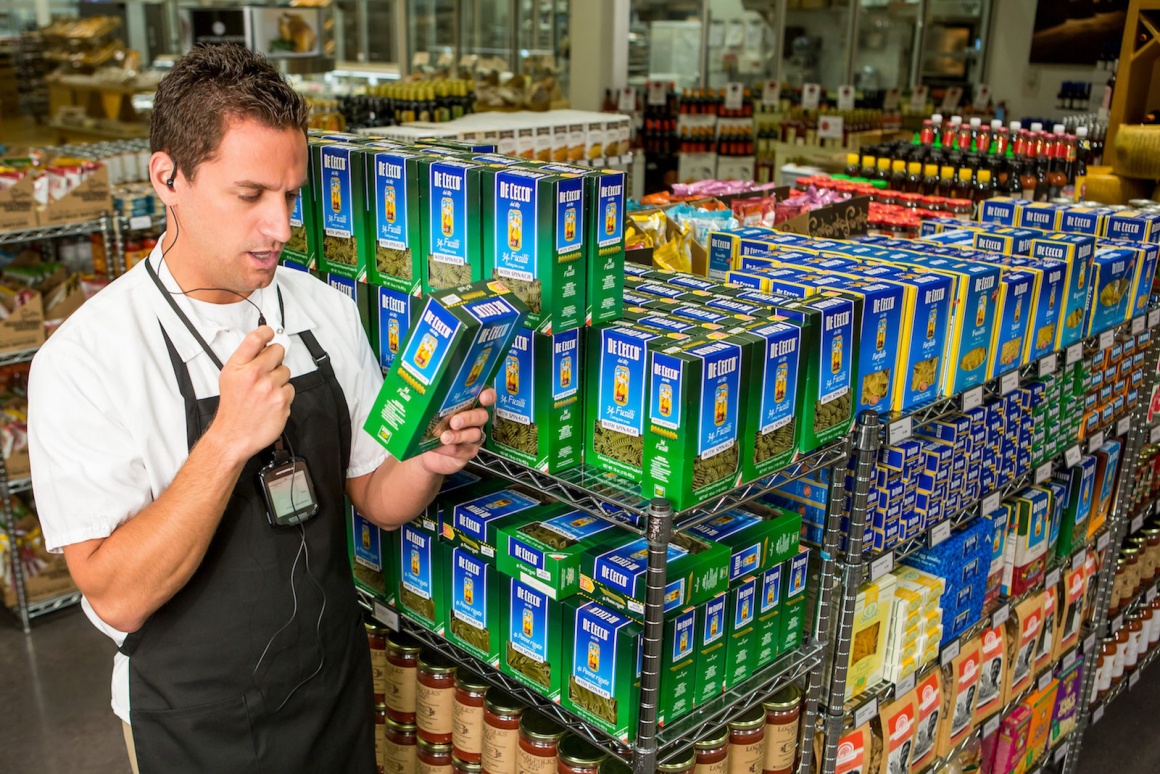 Source: Motorola Solutions
The combination of headset and wireless equipment thus also replaces in-store announcements. Pricing inquiries or information on sales can likewise be quickly coordinated with colleagues via headsets. This saves both time and walking distances. In addition, this lets managers give work instructions or assign employees to other tasks. What's more, team leaders are able to inconspicuously support or train new staff members during business hours.
The used frequencies should be encrypted when retailers use wireless solutions to prevent third-party wireless operators from listening in on operations. The headset system should also have an ergonomic design and be comfortable to wear for employees to avoid pain from pressure.
Button in your year vs. hand-held messenger kit
Retailers should train their employees to use technical solutions in customer service settings. Aspects that are disruptive in the private realm are also unsettling in a professional environment. Customers don't want to be served by employees who constantly have to reach for their smartphones. Sudden and unexpected voice messages can also be irritating to the customer because he/she might assume the staff member is talking to him/her. This is where wireless equipment can offer one-sided communication, where only senior managers can communicate instructions for example.
The advantage of both solutions is the fact that they optimize resources and minimize both unnecessary walk times and arrangements. This reduces response times because staff members can be reached anywhere on the sales floor. Conversations are getting shorter, which I turn saves time. The advantage of wireless equipment over Messenger solutions is the fact that instructions reach staff members immediately and directly because there is no need for employees to first pick up their smartphone.