Company News • 06.02.2018
Launching: TCP/IP enabled SMARTtill Solution®
Enhance Retail POS with Mobile and Cloud
Over €36 billion is the amount of mobile influenced revenue generated in 2017 according to this Rapid Value Solutions' report. Mobile commerce involves the consumer soliciting product knowledge via mobile apps or websites, visiting a store and purchasing either by mobile POS or at the register. According to rapid value solutions, mobile commerce is "outpacing the traditional e-commerce growth by 200 percent."
Supplier
4 The Drove
BN9 0LA Newhaven
UK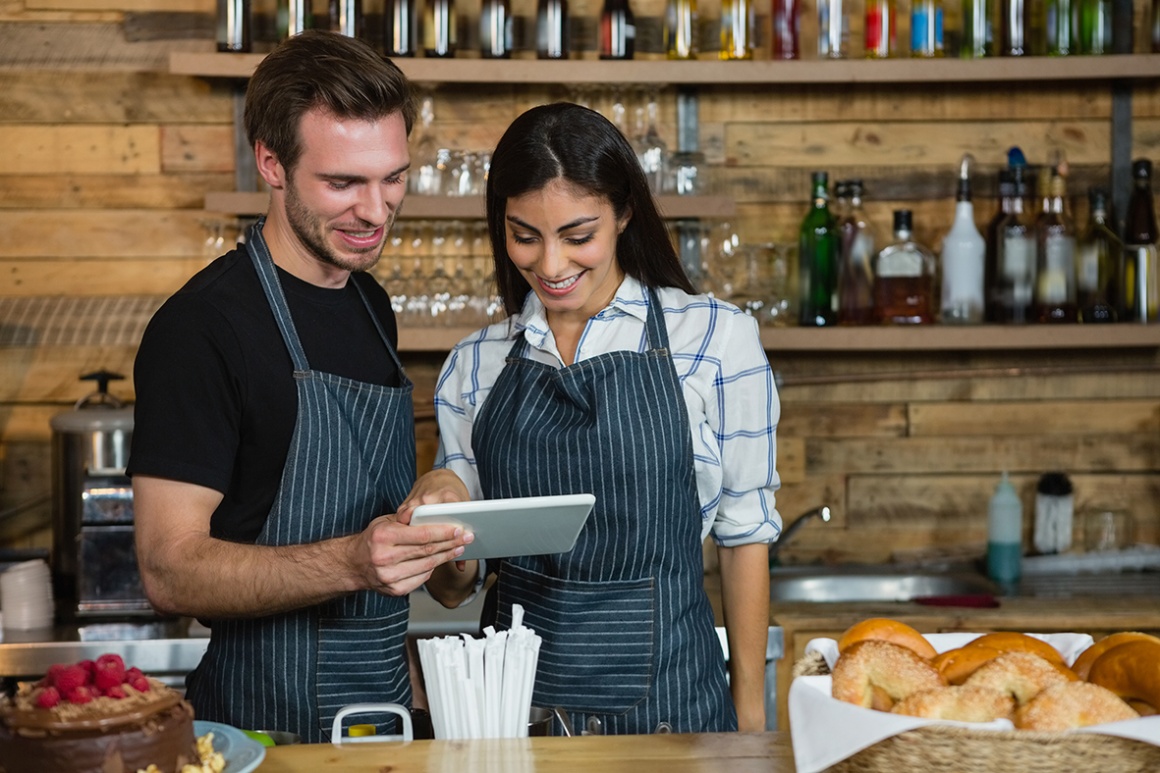 Source: APG / Getty Images / hospitalitysmaller2
According to Rapid Value, "84 percent of consumers use their smartphones to help them shop while in a store, and one in three use their smartphones to find information instead of asking a store employee". Consumers technical literacy and savviness are at high levels and continues to grow. What does this mean for retailers? Simple, consumers know everything about the products before entering the store. The challenge for retailers lies in how they creatively interact, provide excellent service and keep customers coming back. An estimated €553 billion in sales was influenced by mobile retail in 2016 according to Rapid Value.
A study by 210 Analytics found that standing in long lines (queues) was consumers biggest pet peeve – 83 percent to be exact.[1] Consumers loathed slow and incompetent cashiers at the point-of-sale. Technology has created a high paced lifestyle for consumer, where time is scarce thereby creating a low threshold for long lines and incompetence – especially at the point-of-sale.
To relieve the added pressure on cashiers at the POS, retailers are introducing new terminals compatible with cloud and mobile application capabilities. Innovative POS systems such as the SMARTtill Cash Management Solution, smart safes, etc., can enhance retail operations by alleviating those customer pain points. The SMARTtill Solution® can now be controlled entirely via TCP/IP (Transmission Control Protocol / Internet Protocol) enabling integration with cloud based POS, Mobile POS and back office applications. Integration with mobile POS platforms will allow the use of multiple tablets or other handheld devices while still maintaining cashier accountability.
Mobile POS (mPOS) platforms are bringing new levels of convenience and flexibility to retail. Now, a sales associate at a small boutique doesn't have to be stuck at checkout for the duration of a shift. Thanks to wireless connections, that associate can help a customer complete a transaction anywhere in the store with a tablet or smartphone.
The SMARTtill Technology will enable both cloud based and mobile POS platforms to run multiple tablets or other handheld devices with a single intelligent cash drawer. Retailers will now accept cash at a single intelligent cash drawer while maintaining cashier accountability. Adding wireless capabilities to access the SMARTtill data is an enhancement that can be utilized in convenience stores, small boutiques, fast food, quick service restaurants, and petrol stations.
Depending on the vertical and cash handling procedure, retailers can reduce the POS hardware required to handle cash transactions freeing up valuable counter space to display products, and cash transactions are consolidated to a single SMARTtill Solution®. The integration capabilities provide additional valuable insight into back-office reporting and reconciliation activities to improve store productivity and reduce cash losses by up to 90 percent. Retailers can now place a few SMARTtill Solutions in strategic locations in the store, typically at the point of decision. By placing a SMARTtill Intelligent Cash Drawer by a dressing room, retailers can capture all tender types and a potential spontaneous purchase. This makes it convenient for shoppers to complete their transactions without waiting in a checkout queue.
In a wireless setting, these capabilities are especially relevant. When several associates use a single SMARTtill Solution®, the solution keeps records matching an employee to each transaction. This provides a security component by making it possible to tie a specific employee to any cash shrinkage-related issue. Getting access to the SMARTtill Solution®'s data wirelessly will help retailers leverage mPOS systems and cloud based systems creating a modern, flexible shopping environment for their customers.

[1] Shopper Satisfaction Survey. 210 Analytics. 2015.