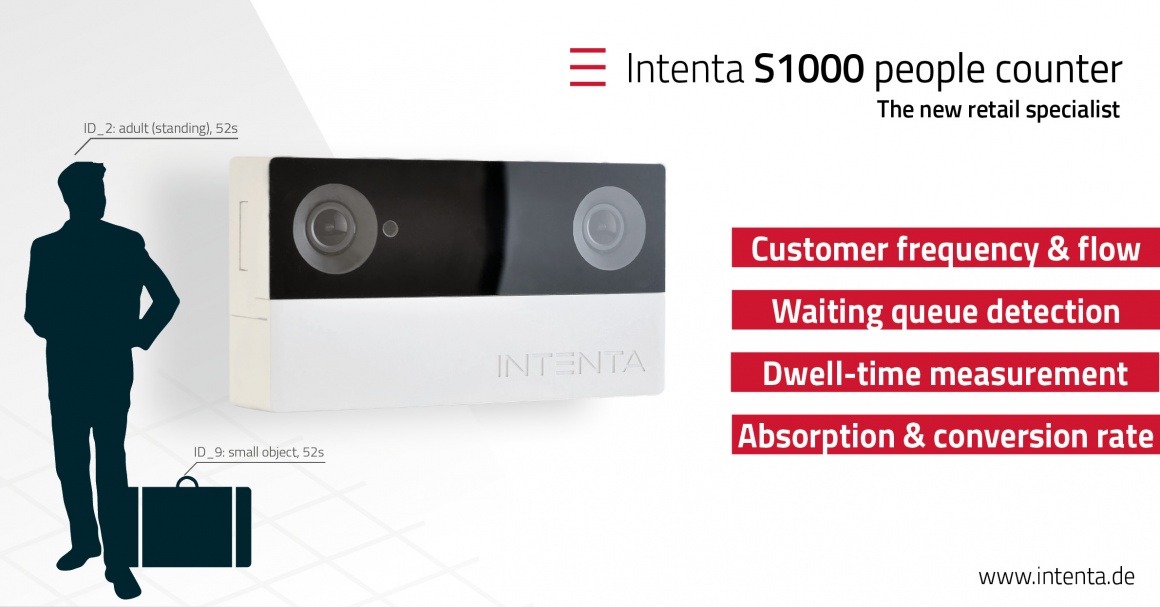 Source: Intenta
Supplier

Ahornstraße 55
09112 Chemnitz
Germany
Top-Product • 01.02.2019
Intenta 3D-vision sensors
New retail specialist for customer tracking
The new Intenta S1000 people counter is fitted with the essential features for counting applications. This makes it an easy to integrate and at the same time cost-effective option for people counting and dwell-time measurement. Following statistics can be tracked with the Intenta S1000 people counter:
Customer frequency
Fill level measurement
Absorption & conversion rate
Customer flow analysis
Dwell-time measurement at products or point of sale actions
Waiting queue detection with push-notifications
Soon available: multisensor tracking
Just as the whole Intenta sensor product range - the Intenta S1000 people counter guarantees high personal data security through integrated image processing. The storage and transmission of personally identifiable information is not necessary. The sensor is easily configurated via web-interface and can be integrated to existing systems via API.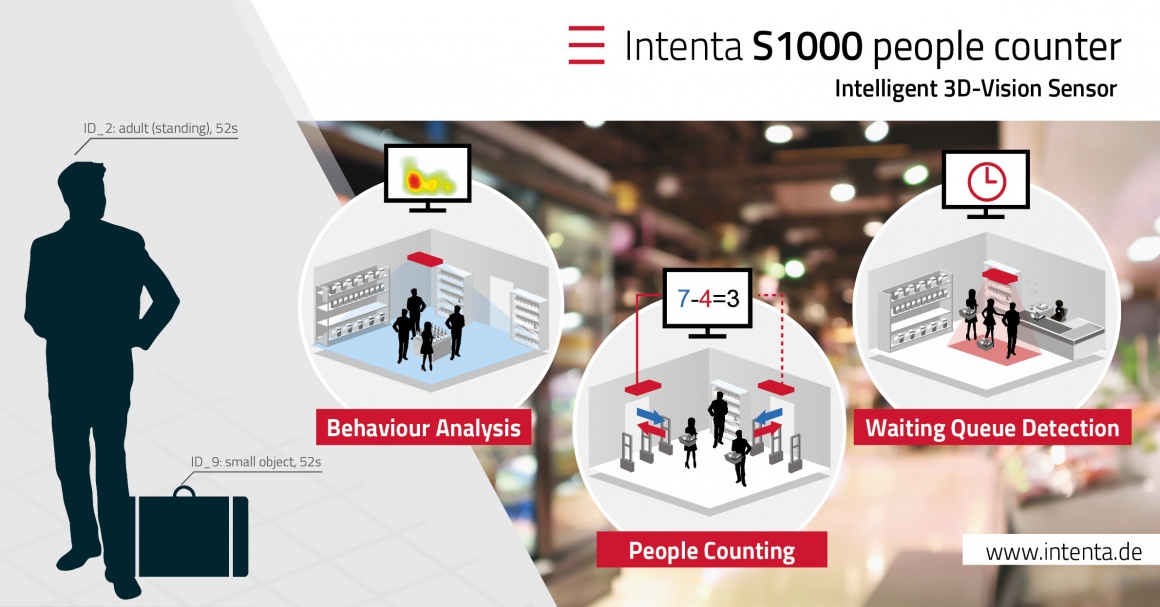 Source: Intenta
Additional options for security areas
Intenta provides comprehensive system solutions beyond people counting: The multifunctional sensors, Intenta S2000 and S2100 security, can be used in areas with high security demands or as an addition to access control systems. With intelligent scene interpretation based on automated dualvision people and object detection they signal emergencies (e.g. fallen person), unwanted overnight visitors or flash mobs.