News • 25.11.2016
German businesses focusing on climate protection
More and more businesses interested in providing their own energy needs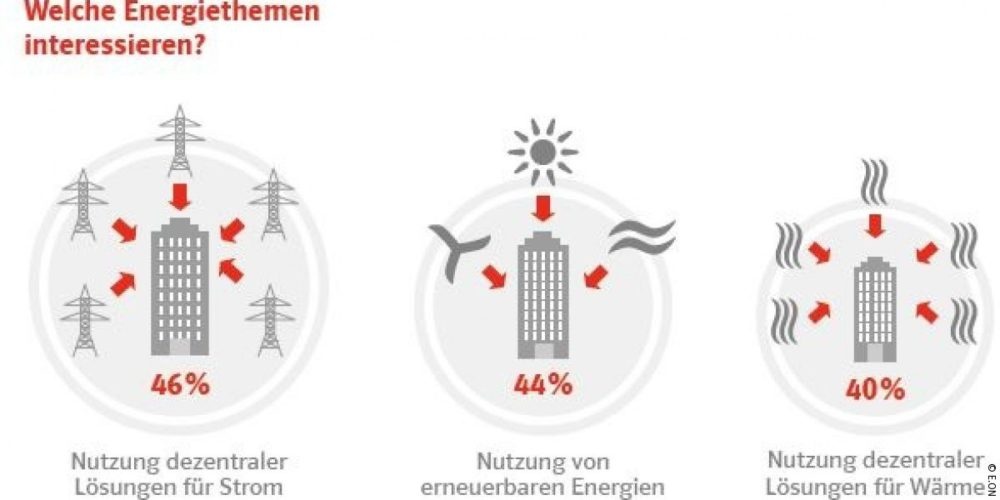 German companies are making efforts to protect the climate. The latest trend study from E.ON shows that a majority of companies take the issue of energy conservation seriously. Around 75 percent of the CEOs surveyed indicated that they had made investments in climate protection over the past three years.

The most important steps taken by every other company involved the renovation of heating systems and installation of energy-efficient lighting. A good third of the companies had streamlined their production processes. The same number had insulated their buildings.

"Energy and climate protection have become firmly established in the German business community's agenda," said Heinz Rosenbaum, CEO at E.ON Energie Deutschland. "There's still significant room for improvement, however, in particular in the areas of power generation and storage."

Other findings from the study: Increasing numbers of businesses are making use of their own small-scale power plants in order to further reduce their electricity and heating costs. The main focus is on co-generation plants, often in combination with photo-voltaics, solar heating systems and small wind generators. Half of the CEOs at companies with revenues of over 50 million euros have an interest in this form of decentralized power generation. The larger the company, the greater the interest in
having a power plant of its own.

Only one in four businesses was unable to identify or tap into any potential energy savings. The CEOs surveyed indicated the significant investments involved as the primary reason.

According to Bernd Schuhmacher, CEO at E.ON Connecting Energies, no efficiency project needs to founder on the basis of financing. Schuhmacher points to the project that E.ON carried out for glass manufacturer Pilkington, which on Tuesday received an Energy Efficiency Award from the German Energy Agency. "We are able to refinance the steps taken entirely through reductions in energy costs. This allows us to provide our customers with a means to protect the climate on a cost-neutral basis."