Interview • 21.03.2017
Elke Moebius: "Digitization and emotionalization are the hottest trends"
Time to remember the past and celebrate the future!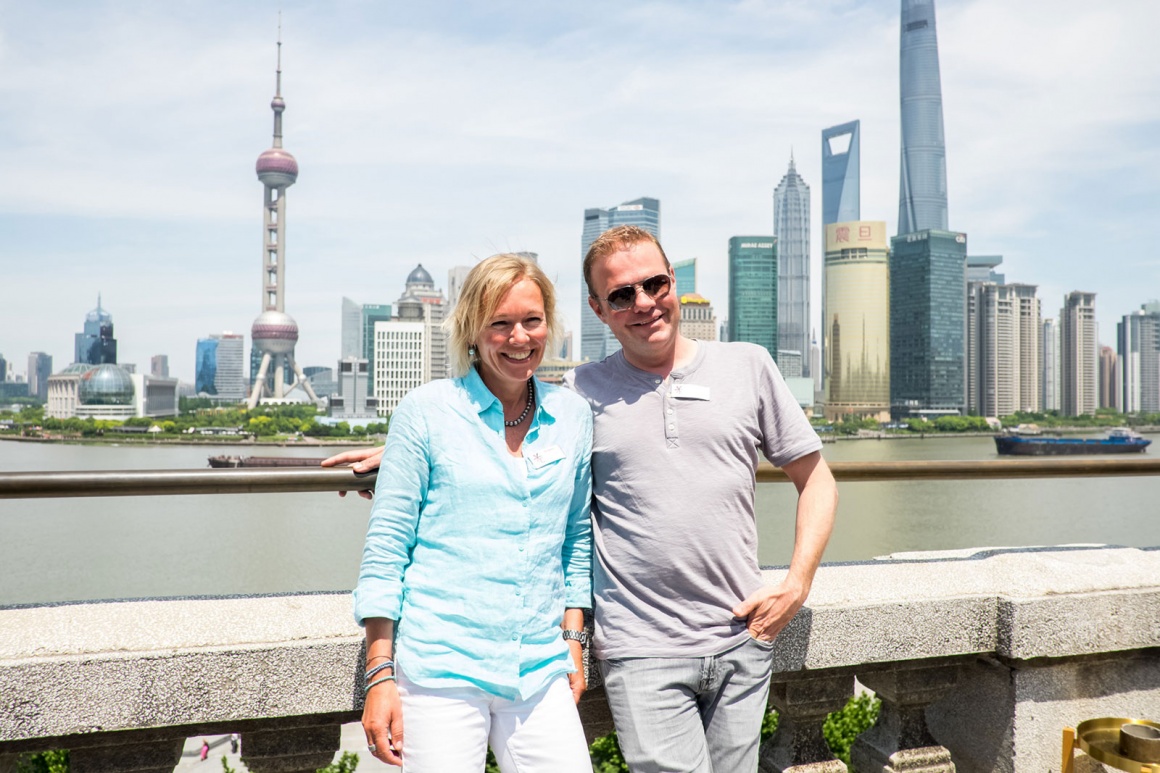 Source: Messe Düsseldorf/C-star
A female powerhouse – with enough energy for ten people: that describes Elke Moebius, Director EuroShop and EuroCIS. After countless conversations and endless miles walking the halls of EuroShop, she has made many personal experiences, which she shares with us in this interview. She also takes a look ahead to next year's EuroCIS.
Ms. Moebius, the EuroShop 2017 trade fair is over – what were your feelings when you said goodbye to this extraordinary event?
Somehow I still haven't seen everything I wanted to see but I guess that comes with the territory when an event is this great.
The EuroShop trade fair was a fountain of inspiration. I think it's a shame that this type of amazing interim architecture we got to see here had to be torn down again. Now when I walk through these halls, there is nothing left to see from the trade fair. This kind of fast pace and quick change makes me a bit sentimental. Having said that, I have already brainstormed many new ideas to make this event even bigger and better in the future.
What impressed you the most about the event?
I am particularly impressed by the fact that despite our wide range of trade fairs in Düsseldorf, there is truly no other trade show that makes this kind of emotional investment in trade show booth construction and presents itself like the EuroShop trade fair. It simply is unique and in a league of its own. What you get to see here is second to none. Here, trade show booth builders can really showcase their many talents.
I was impressed by a variety of unique booths – for instance, by a kinetic lights installation, exhibitions by mannequin manufacturers, a 360-degree view of the shopfitting industry or presentations by manufacturers of cooling technology. Emotionality was the main focus here. The products were not just square, great and useful, but you were truly able to understand the statements about the vision behind them.
I would like to point out that the manufacturers from all of the Dimensions adapted their development cycles to the schedule and rhythm of the EuroShop trade fair and introduced their innovations in this venue. We are obviously delighted about that!
What trends do you see in the retail world?
Needless to say, the digitization of retail at all levels is a megatrend. That being said, I also believe that emotionalization in the brick-and-mortar retail sector will become very important in providing additional customer benefits. After all, that's also the focus of EuroShop. Visitors were also able to experience the kind of customer journey that stores should create. Embedded in a real-life retail scenario, some exhibitors enabled guests to experience the latest solutions.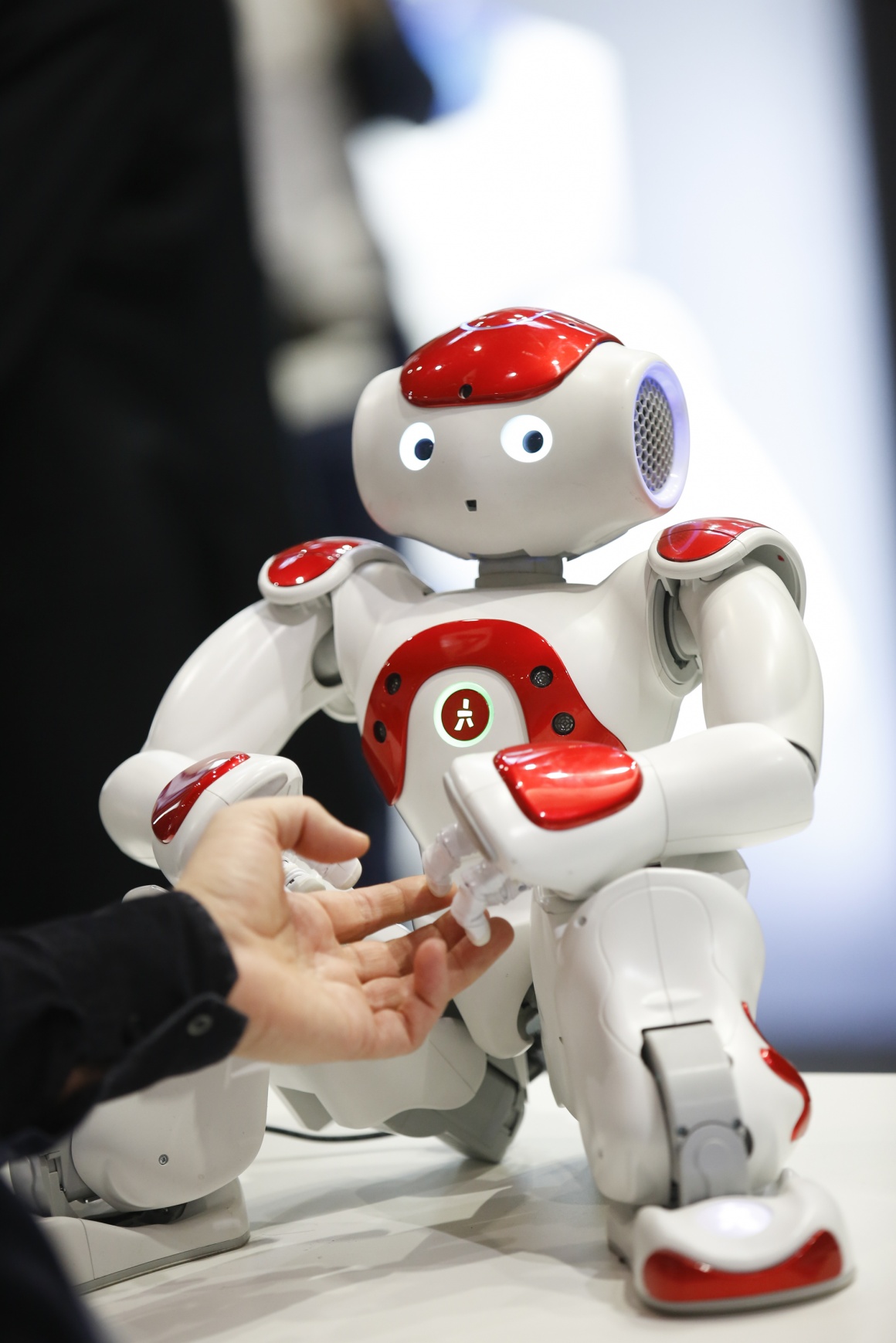 Source: Messe Düsseldorf/ctillmann
Both visitors and exhibitors used the trade show as a source of inspiration. How was the new 7 Dimensions concept received?
Our concept with 7 Dimensions paid off nicely because we gave the trade fair a clearer structure. They made it easier for visitors to get their bearings. Exhibitors of our Lighting Dimension were especially pleased to now have their own special place and visibility. Needless to say, this is also important to us in light of the competitive trade show Light&Building, which in some years takes place almost at the same time as EuroShop.
What's more, the Dimensions show that everything here takes place under one roof. Nowhere else can you find a consolidated variety of heterogeneous and highly relevant products and services for the retail sector than here within these 18 halls. Meanwhile, the transitions are always smooth – just like they are in the retail sector. Especially the area of POP Marketing has shown many smooth transitions to the retail technology sector.
The average length of stay of visitors at this year's trade fair was 2.1 days. During this time, visitors were hopefully able to take away the inspiration and investment opportunities they seek to implement in the coming years.
EuroShop is over and now it is on to EuroCIS: What can we expect from the world of retail technology next year?
I believe that we are going to see even more personalized customer engagement at the next EuroCIS since customers are becoming increasingly discerning and want to be acknowledged as individuals. Location-based services that send more targeted and personalized offers and products to a customer's smartphone will also play a key role. In general, solutions that make products and services more individual and personalized are increasingly important. Robotics and artificial intelligence will enjoy increased popularity. And although the comprehensive application of humanoid robots may still be a ways off and a vision for the future, robots can still assist in delivery services, stocking shelves, and inventory management. Electronic shelf labels will hopefully finally make a breakthrough. Especially here in Germany, they are still used with some hesitation yet increasing interest.
We also had several inquiries from companies that are normally active solely in the lighting business but are now becoming more relevant to other technology sectors thanks to new complete solutions.
The upcoming EuroCIS will benefit from the strong EuroShop tailwinds. Never before did we have such a large technology sector like the one at this EuroShop, featuring a net internal area of 17,800 square meters and 540 companies. Those are record numbers! And even the last EuroCIS was already much bigger than the prior one in 2015. This also proves that a world without technology is unthinkable. It is the driving force behind the retail industry.