News • 27.04.2022
Zara presents its most advanced store concept in Madrid
The new store on Plaza de España is equipped with innovative technology such as the Pay&Go service, a fitting room reservation service and an automatic on-line return point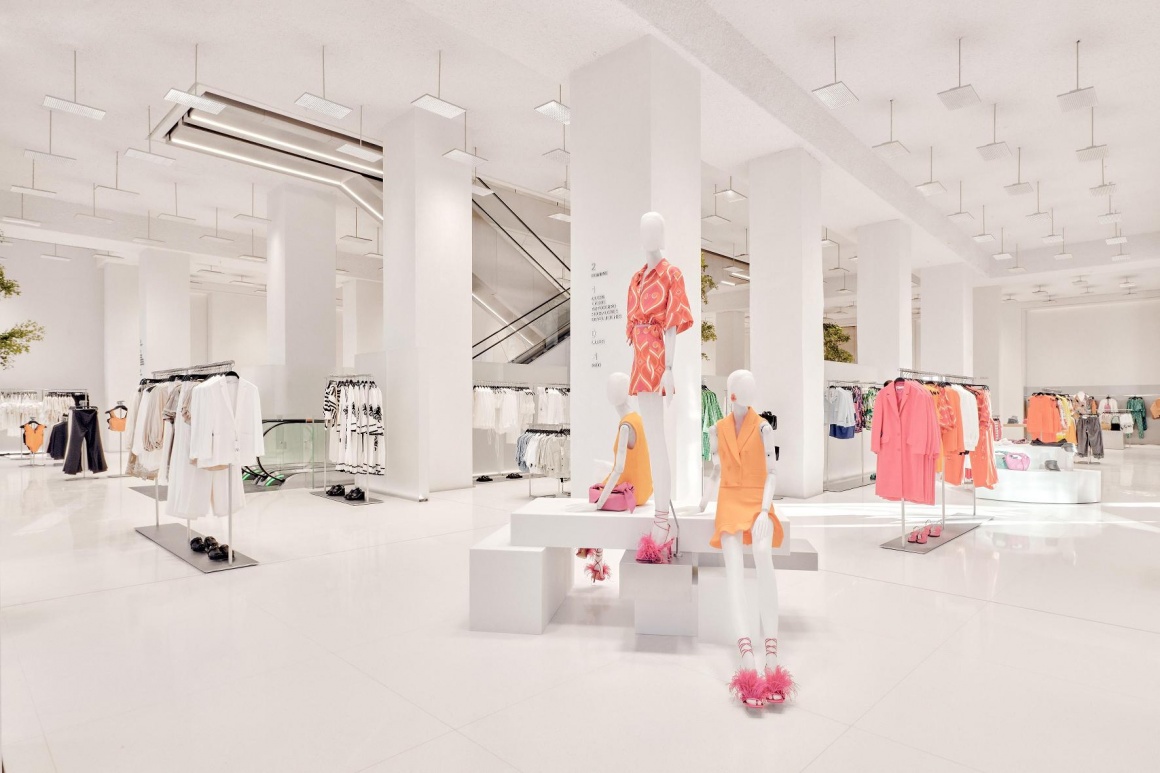 Source: Zara
The new store on Plaza de España is equipped with innovative technology such as the Pay&Go service, which customers can use to purchase garments by scanning them with their mobile phones, a fitting room reservation service and an automatic on-line return point.
The architectural project includes environmental eco-efficient systems and meets requirements for the BREEAM seal, the European certificate for sustainable construction. The store also has specific areas for recent product launches, such as Lingerie, Beauty and Athleticz, with adjacent restocking areas and self-checkout points.
Zara opened its most innovative store in a premium location in Edificio España, on Madrid's renovated Plaza de España. The new store embodies Zara's new spacious flagship store concept. It will feature a renewed image, new product display areas and highly efficient technology to ensure the very best in service quality. These stores are situated in emblematic locations and have high sustainability credentials.
With more than 7,700 m2 of floor space and 3,815 m2 of retail space, the new store displays women's, men's and children's fashion collections on four floors in an architectural concept produced entirely by the Zara Architecture studio. The interior space has been designed as a large, clean and neutral container with coloured textiles and furniture to shine the spotlight on the fashion on display.
Zara Plaza de España has specific areas for the brand's most recent product launches, such as the Lingerie collection—until now available only at Zara.com— the Zara Beauty cosmetics line; the Athleticz sports equipment collection; and a Footwear and Accessories area in all three sections. These boutique spaces feature not only a distinctive interior design and furnishing, but also adjacent restocking areas and self checkout points. The store has a prominent space for the second part of the Origins collection.