Workplace design • 25.10.2017
Work efficiency: "Ergonomics is at work if employees are happy."
The economic and health benefits of ergonomics in the retail sector
When they hear the word "ergonomics", most people probably associate a height adjustable office chair with a backrest. In this interview, Dr. Stephan Sandrock from the Institute for Applied Occupational Ergonomics, ifaa, details the challenges of ergonomics in workplace design and retail processes and explains why it pays off for management to address this subject.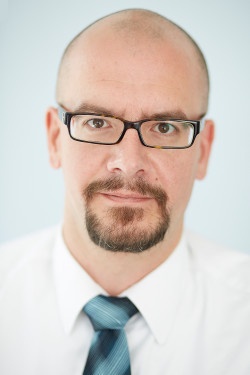 Source: ifaa
Mr. Sandrock, what is the general objective of ergonomics?
Ergonomics studies the relationship between people and their work environment. Ergonomics is a made-up word that is derived from the Greek words 'ergon' for work and 'nomos' for science. The term 'work science' is often used synonymously.
The primary objective of ergonomics is to adapt the work to the employee and performance ability, respectively, meaning to make it user-friendly. Thus ergonomics always has two primary objectives in mind: to increase the profitability, while it aims to increase the welfare of employees at the same time.
What criteria can be used to evaluate work from an ergonomics point of view?
First, there are questions pertaining to the feasibility of work tasks. Are employees able to access needed items without support? Is the weight kept at a limit to where items can be lifted? In this case, the physical characteristics of people such as physical strength and size must be considered. The second criteria relates to tolerability. That is to say, the work must not be hazardous to a person's health even if it is a repetitive task. The third criterion refers to the so-called prevention of stressors. This pertains to aspects like mental stress. The fourth aspect relates to promoting personality development and satisfaction, which can be assessed with sociological or psychological methods.
What consequences can it have on employees if these factors are not factored into the workplace design?
It likely start with employees being dissatisfied if they are unable to reach needed items and are thus unable to properly perform their work tasks. If work requires constrained postures or activities where large, heavy items have to be lifted repeatedly, it might also lead to health impairments and musculoskeletal injuries in the long term. And although these types of symptoms cannot always be entirely attributed to the workplace design, there is a certain likelihood that a non-ergonomic design can lead to health concerns.
Why do employers benefit if they invest in ergonomic workplace design?
When employers factor in the performance ability of employees, it has a positive impact on work performance. A smoother workflow can result in immediate economic benefits. In the long term, ergonomic workplace design pays off because employees are potentially healthier and happier and thus able to perform their work tasks longer and more efficiently.
Dr. Sandrock: "It makes sense to already consider ergonomic design in work system planning, so you won't have to make corrections later on. This saves money."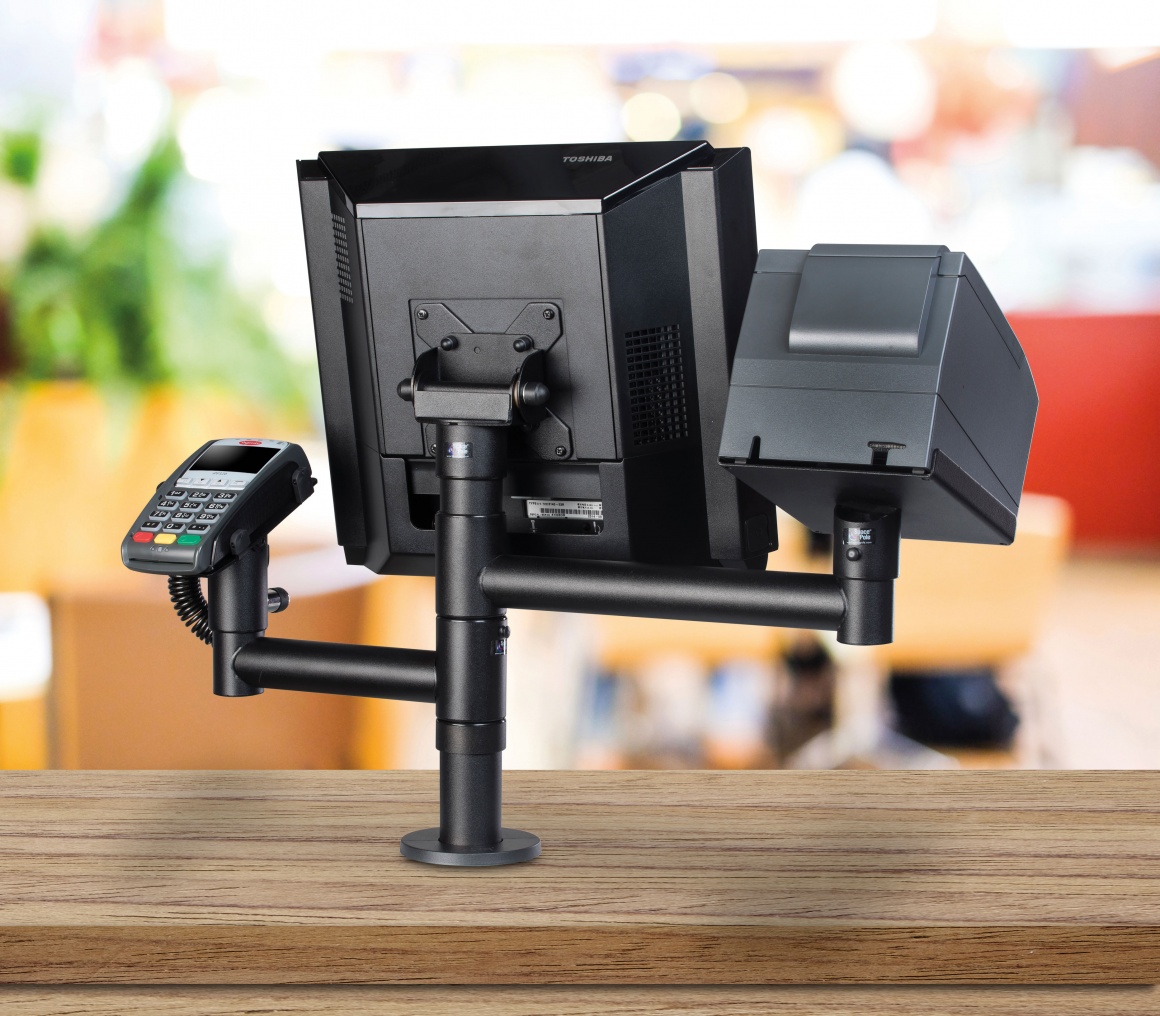 Source: Ergonomic Solutions GmbH
In the retail sector, several employees frequently share the same workstation. What are things to consider when redesigning a workplace in this field?
From a scientific perspective, the entity that fills the job should first contemplate the following aspects: which employees will be working at this workstation and what are their characteristics? For example, if I employ women from Southern Europe and men from Northern Europe, I will probably have to accommodate a considerable range of different body heights. Another measure to consider here is the force that has to be exerted for this work task.
In other words, if people with very different dimensions are meant to function in the same work system, it pays off to consider height adjustable operating elements, desks, chairs etc. You might also consider supporting employees with technical aids like lift platforms.
What should be considered in the setup of typical point of sale workstations?
The work on supermarket scanner checkout systems is obviously repetitive. Even though the task involves handling various products and not heavy loads, you could alternate working positions from an organizational perspective. Due to the high rate of repetition of this activity, it makes sense to alternate the tasks so that one employee isn't forced to make the same movements for eight hours.
The exception is workplaces in the fashion and apparel industry or department stores that offer a greater variety of work tasks. These are generally jobs that require prolonged standing, which results in a different set of ergonomic problems. In this instance, employers might consider sit/stand workstations to reduce pressure on the musculoskeletal system. Ergonomically structured mats or flooring that encourage subtle movements of leg and calf muscles are also beneficial.
Working on a checkout conveyor belt also raises a number of questions. Are the conveyor belt and equipment set up to where employees are able to move the merchandise in an ergonomic manner? Do they have to lift the products or are they able to move them past the scanner without having to exert much physical force? Do employees have to noticeably twist to the side to hand the merchandise over to the customer?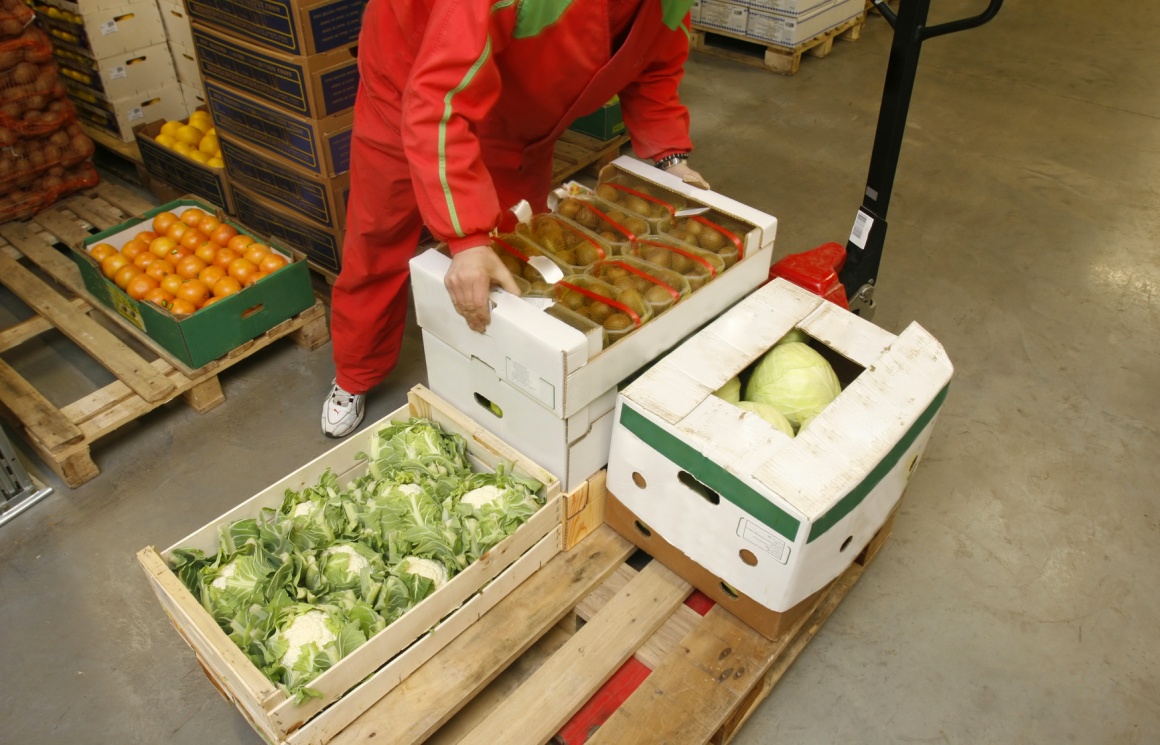 Source: Panthermedia / PicsFive
What course of action do you recommend for retailers who address this subject?
The retail industry – just like all other industry sectors – is legally obligated to conduct a so-called risk assessment and review the working conditions in terms of potential workplace hazards for employees. Not only does this include the furnishings and equipment but also entails work environment conditions such as noise, lighting or draft in the checkout area.
Checklists are also helpful for persons in charge to get a general understanding of ergonomic workplace design. You can obtain tools and information from your respective trade association.
It is also essential to educate employees about the available options to adapt work systems. Oftentimes, ergonomic resources are being provided but employees don't use them. Management should likewise ensure that the staff is supported and trained accordingly.
Last but not least, it is recommended to factor in employee experiences when setting up workplaces. After all, they are the ones that know best how to perform certain activities. The industry often collaborates with employees to design or improve new work systems as part of workshops.