Images • 30.04.2020
What shop design can look like: LaBo
A little bit of paradise in the heart of Barcelona
Anyone who enters this shoe store right in the Old Town of Barcelona with its population of 5.5 million is instantly transported into another world. The store's two small sales rooms let customers dream about the perfect summer vacation – and offer the matching footwear to complete the picture.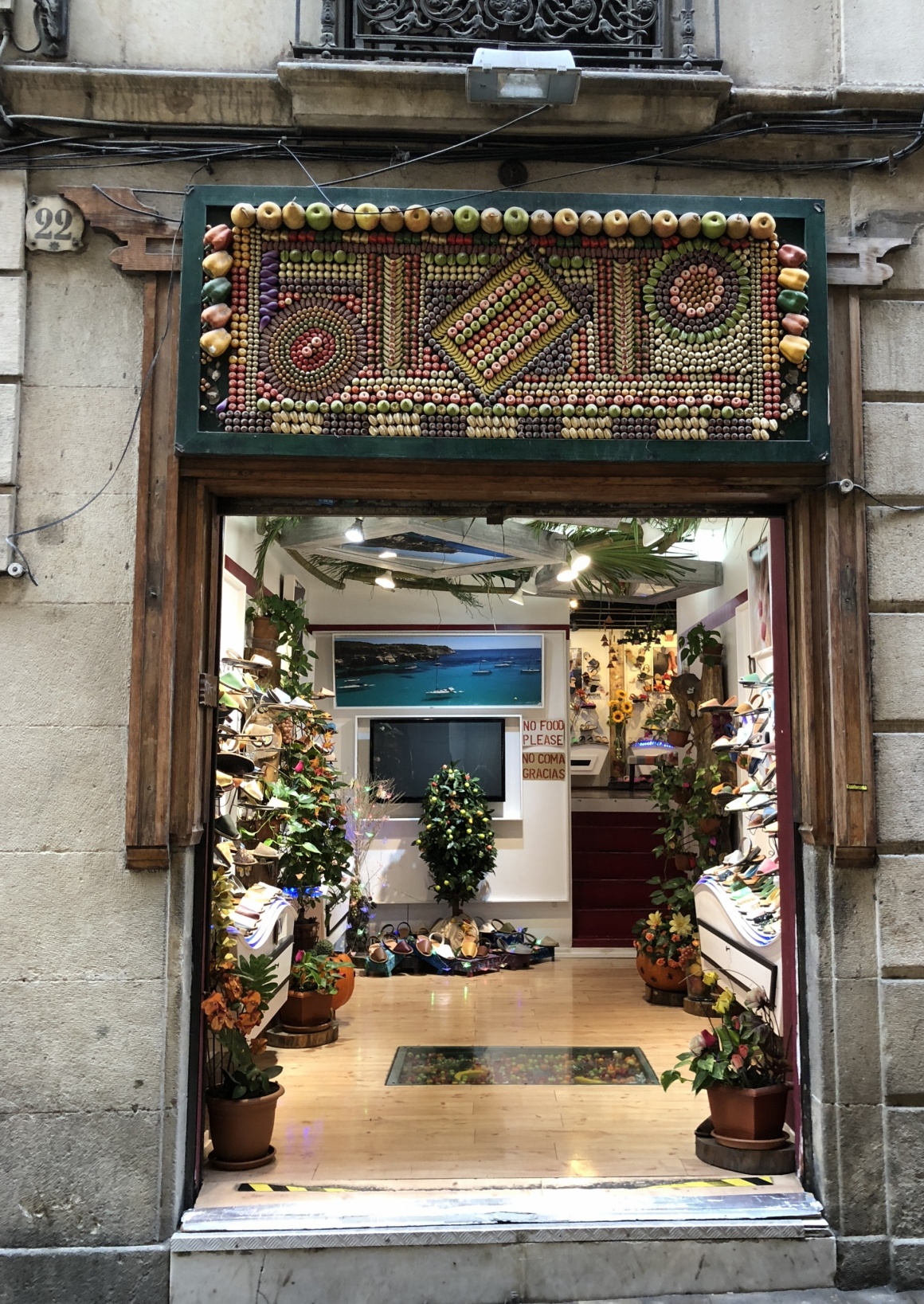 Source: iXtenso/Pott
The colorful fruits above the front door greet shoppers who probably didn't expect to find "Avarcas" (or "Abarcas" in Catalan) inside the store – the type of sandal that's popular in the Balearic Islands and is made in Menorca.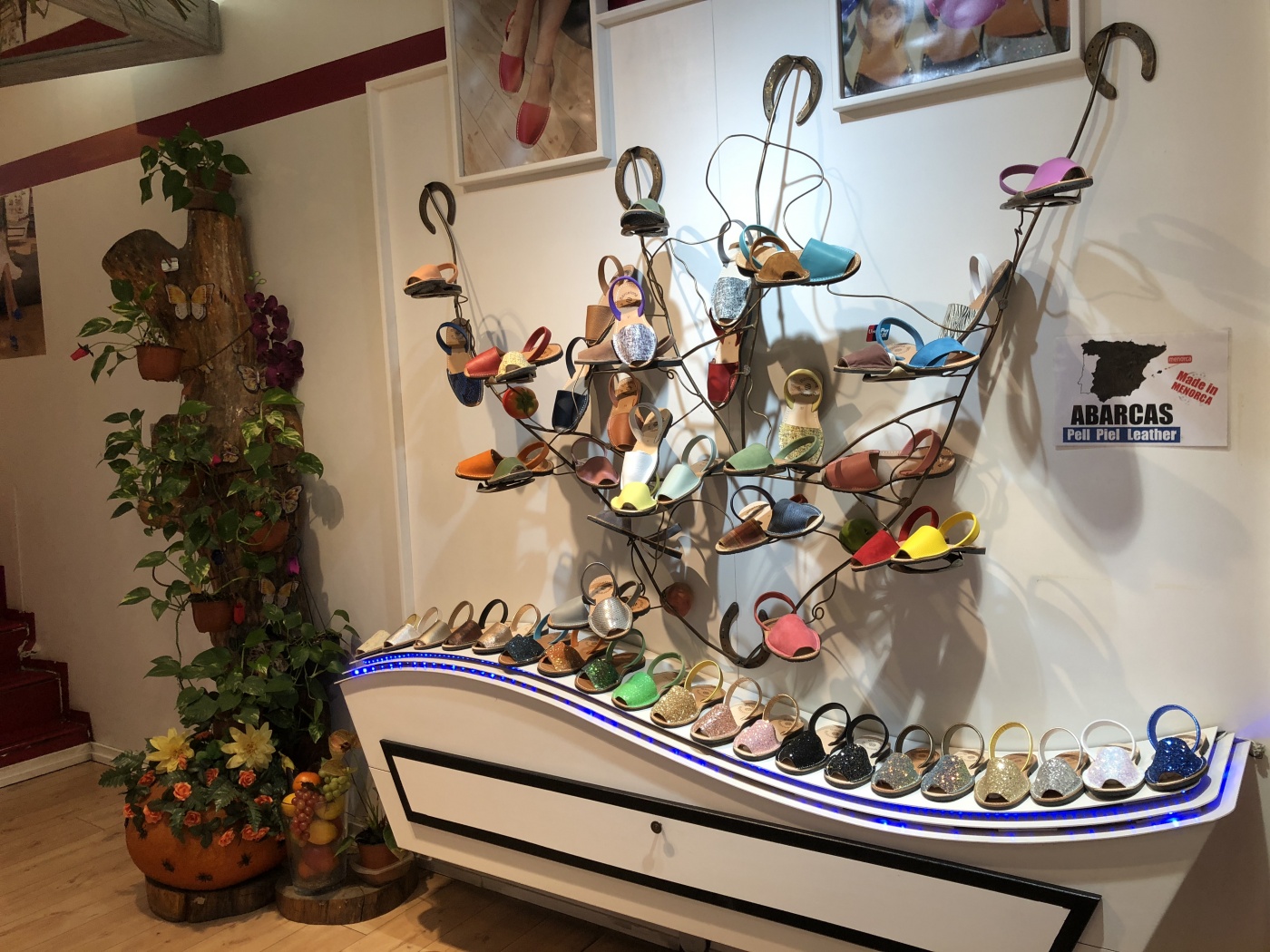 Source: iXtenso/Pott
Pictures of a dreamy bay with a stunning mix of turquoise water and sailing boats in the entrance area put visitors in a vacation mood. You can almost feel the sand between your toes.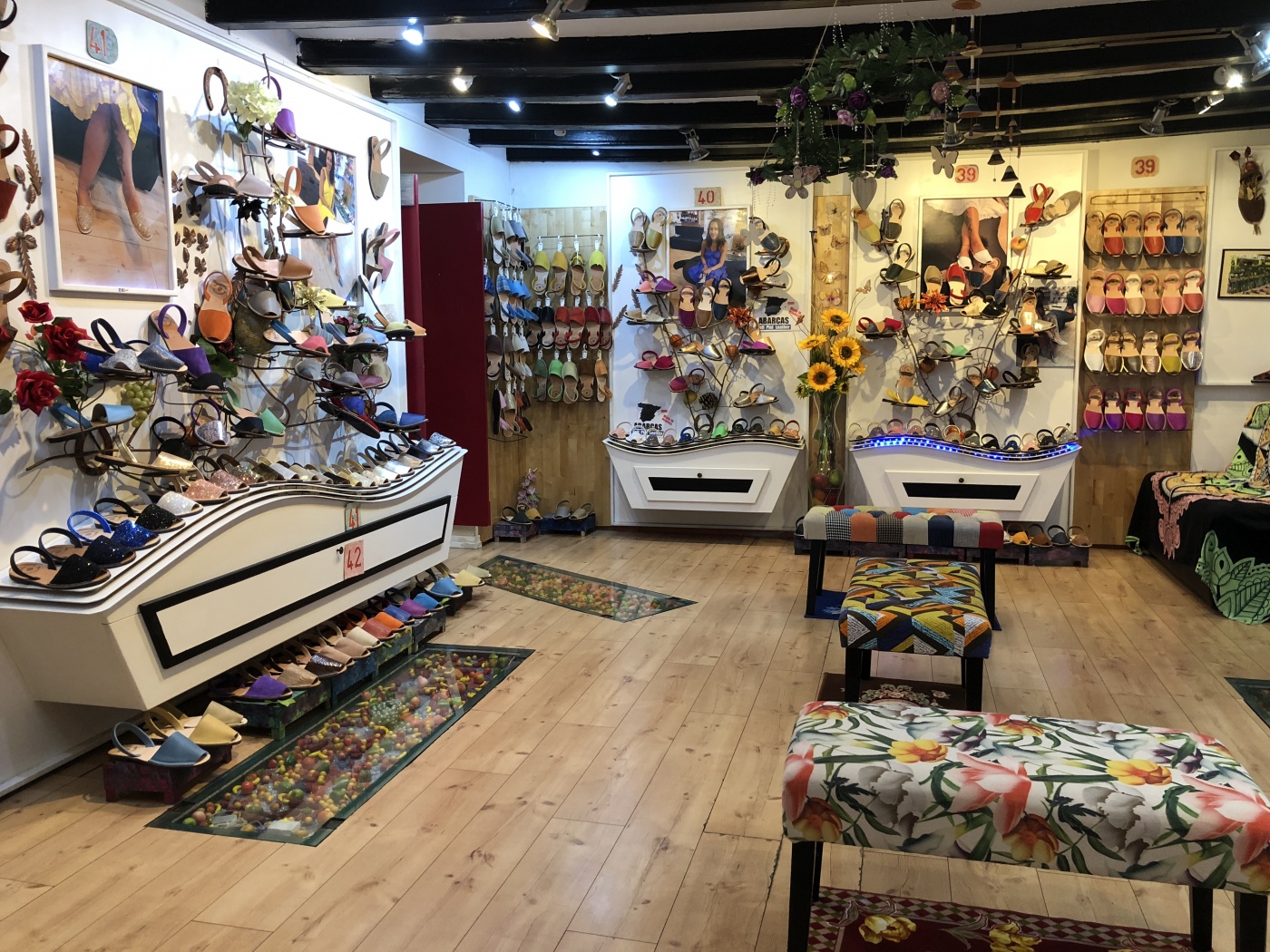 Source: iXtenso/Pott
Individual shoes are uniquely featured above the sideboards. Showcased in artistic metal constructs that are cleverly attached to the wall with horseshoes.