Seasonal decorations • 12.10.2020
Trends for christmas decoration 2020/2021
Popular colors and materials for store design
At Christmasworld in Frankfurt at the beginning of each year the latest decoration materials and objects for the Christmas season are exhibited. For this purpose, the style agency bora.herke.palmisano determines the style trends for the coming season from current trends in fashion, society and interior design: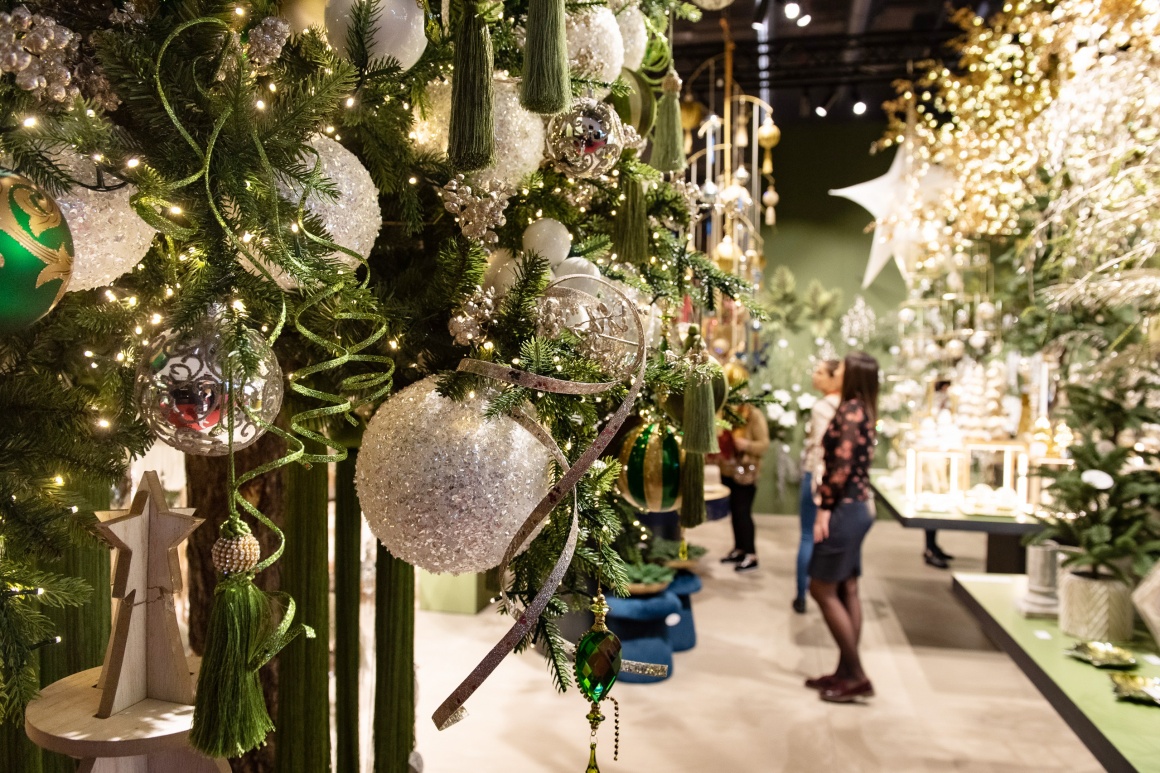 Source: Messe Frankfurt Exhibition GmbH/Pietro Sutera
green ritual – inspired by natural vegetation
'green ritual' presents the calm colours of natural vegetation in two clearly distinct forms. In one half of the display, light and restrained shades, such as grey, taupe and sand, as well as a light fern green and reddish brown, dominate. These convey a light and spring-like flair and a puristic naturalness. In the other half, a mysterious and vegetative dark colour world dominates, with deep shades of red and dark leaves, which autumnal changes bring.
Experimental and creative ideas, techniques, designs and materials are up against this restrained look. Blossoms and leaves worked in glass and paper, painted plants, vegetative and photo experimental motifs, watercolour effects, irregular and spotted patterns, as well as tactile, raw and rough surfaces, can be seen. Many of the designs have a deeper background. In a contemporary way, clay and glass work together with pale wood in simple functional shapes.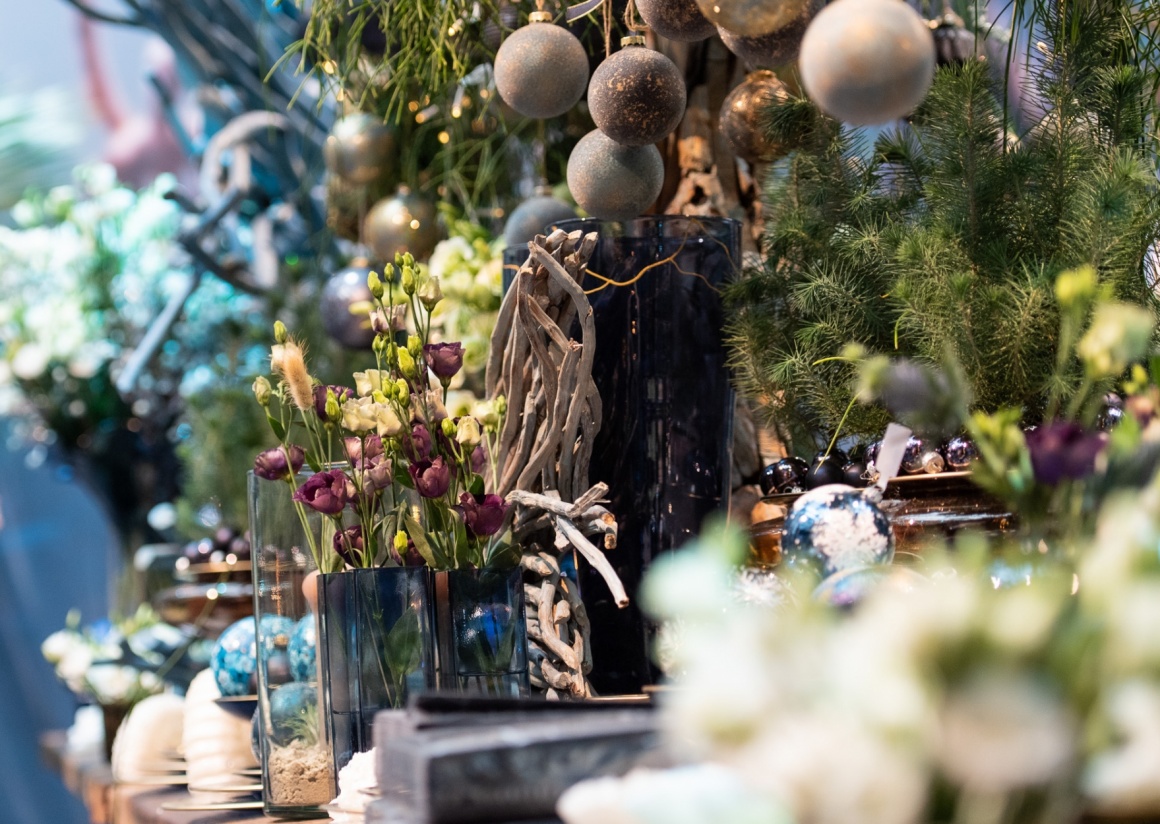 Source: Messe Frankfurt Exhibition GmbH/Pietro Sutera
silken party – inspired by innovative fashion creations and created with precision laser technology
'silken party' presents a balanced palette: on the one hand, the delicate, pastel colour range combines soft creamy shades and fresh, feminine sorbet nuances. The second variant exhibits elegant and gleaming features, with warm and delicate shades.
The materials and embellishments are delicate as well as feminine. A metallic shimmer, a silky sheen and velvety matt effects interplay with each other. Modern drapery, soft volumes and flowing materials produce cosy effects. Fine glass and textiles, such as silk and organza, appear wafer-thin, translucent, super-fine and delicate. The exquisite overall look is complemented by shiny, ultra-smooth surfaces, high-quality finishes and discretely twinkling and softly sparkling effects.
happy get-together – inspired by the new urban way of life, with a focus on recycling
Fresh, appetising and milky shades remind us of freshly-pressed lemons, limes and mint lemonade, as well as grain and straw. The warm colour spectrum is dominated by a vibrant orange wax colour and more muted recycled colours, such as bottle green, and mélanges, speckled effects and colour mixes made by composite processes.
The 'Second Life' concept pervades the entire product world: from waste products, designers are developing exciting ideas for new shapes, surface textures and materials, such as PET and paper materials. The look of this style is characterised by unconventional ideas and handcrafted techniques, such as weaving, winding, tying and layering.