News • 27.07.2017
Pottery Barn with redesigned store in Seattle
New Concept Store at University Village reopened with fall collection and exclusive vintage finds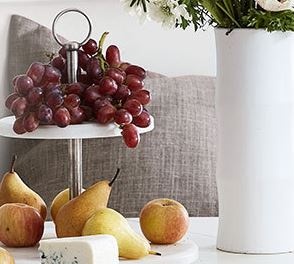 Source: University Village
Pottery Barn, a member of the Williams-Sonoma, Inc. portfolio of brands, reopened its doors at University Village in Seattle, Washington. The 16,818-square foot location showcases Pottery Barn's new store concept, which was introduced last year, and will offer the brand's Fall 2017 collection, featuring Pottery Barn's seven newly introduced aesthetic perspectives for customers to discover and explore. Additionally, the store will offer a collection of hand-selected vintage products as well as exclusive services and experiences including complimentary in-home design services, wedding registry experts and events with local partners.
"Seattle is a growing city, full of culture, style and natural beauty. We are excited to open our new retail concept in one of our most important markets, providing customers with an inspirational shopping experience that encourages a sense of discovery," said Marta Benson, President of Pottery Barn. "The fall season marks an especially exciting time for Pottery Barn with the introduction of new aesthetics and a broader range of price points to address the needs of customers seeking different styles for their homes. We look forward to welcoming customers to our newest store."
At the newly imagined Design Studio, customers can take advantage of complimentary in-home design services. Pottery Barn's team of Design Specialists are available to help customers select furniture and décor, create floor plans, consult on paint colors and assist with event planning.
University Village is the eighth Pottery Barn location to open in the new format and features signature design elements including rustic wood shelves, classic bronze light fixtures, concrete floors with wood inlays and decorative wood accents crafted from local reclaimed wood.