Company News • 12.01.2018
Mister Baker: How the best Bakery Chain in the UAE remains at the Top!
Modernizing the brand experience in-store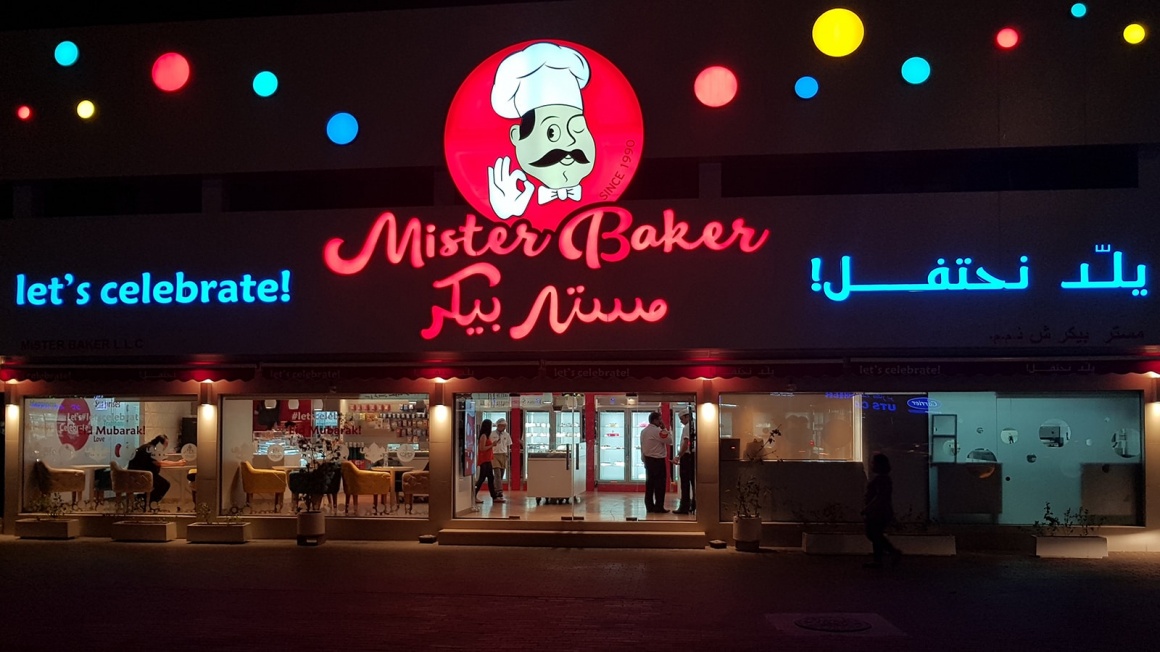 Source: STIRIXIS GROUP
Mister Baker is UAE's top bakery chain, specializing in creating memorable celebration experiences. Established in 1990, it has a wide network of 18 stores across the Emirati states. Recently, Mister Baker decided to upgrade and update its concept to provide an even better experience to its clients thus paving the way for its 2020 strategy.
STIRIXIS Group, as an internationally awarded firm with long experience in the F&B industry, was assigned the project by Mister Baker and a long and successful collaboration soon began. We worked together on the company's strategic objectives and the means through which these should be achieved, carefully planning tactics and setting up KPIs and the expected Return on Investment. Once the strategy was "in place", our work began on re-designing the concept. Brand identity, logo, architectural design, customer experience and operations were included in the services offered.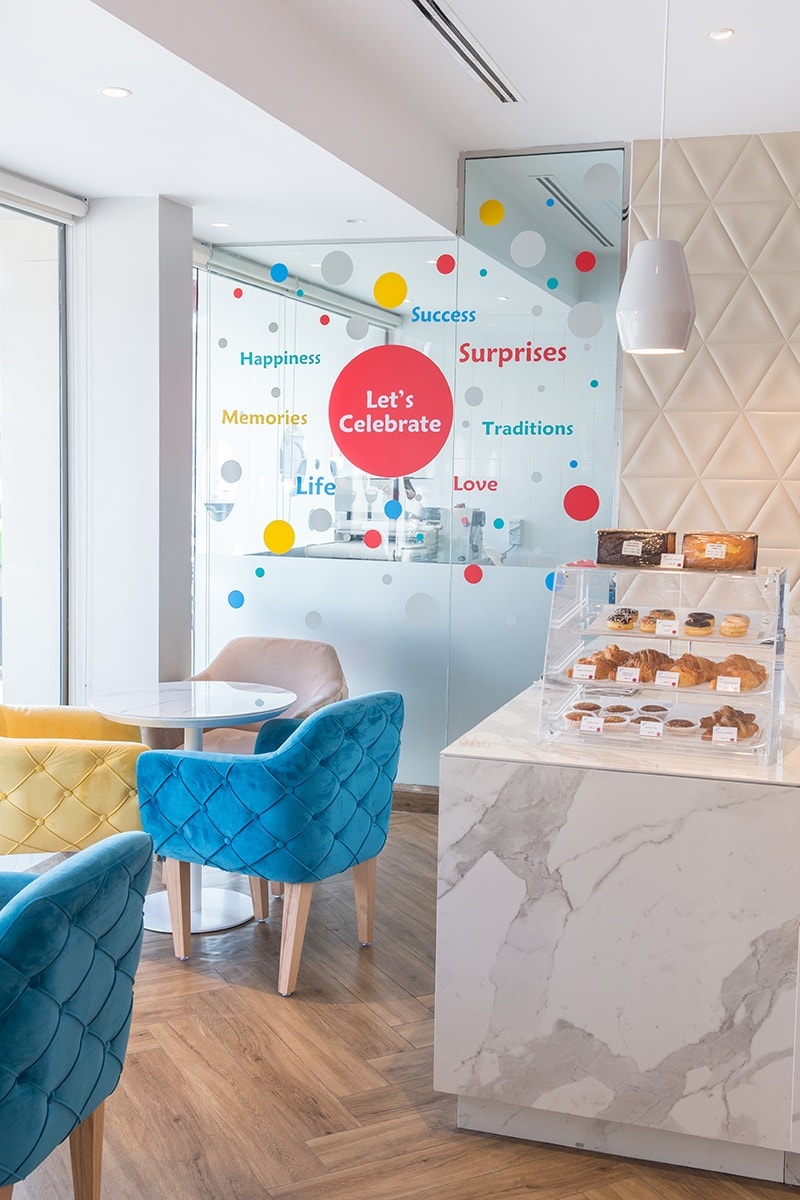 Source: STIRIXIS GROUP
Simultaneously, Mister Baker supported the change wholeheartedly at the front and the back end of the stores. This holistic approach had produced a unique in-store experience, to the extent where customers of Mister Baker's stores are able to celebrate daily, every occasion and make every moment count!
The concept has been already successfully implemented in the 2 biggest selling and iconic stores of the network with impressive results and will be further implemented to all other stores within the next 18 months.
Mr. Taizoon Khorakiwala, Partner of Mister Baker and Owner/Founder of the SwitzGroup, summed up our collaboration perfectly with the following testimonial: "[…] The objective was to renovate the network of 18 bakeries; to modernize the brand experience and image in-store to appeal to the next generation of consumers."
"STIRIXIS Group studied the business to invest their inputs in several aspects of operation starting from concept through construction, branding, signage, market research and customer service. The first two renovations were completed in the last quarter of 2017. They were successful and the other 16 shops have been scheduled for completion within the next 18 months", Khorakiwala continued.
"More than consultants, STIRIXIS Group became partners and stakeholders of Mister Baker. They have been both quality and cost-conscious, ensuring that the company's interests and the return on investment are prioritized. Above all else, they are professional, dedicated and a pleasure to work with."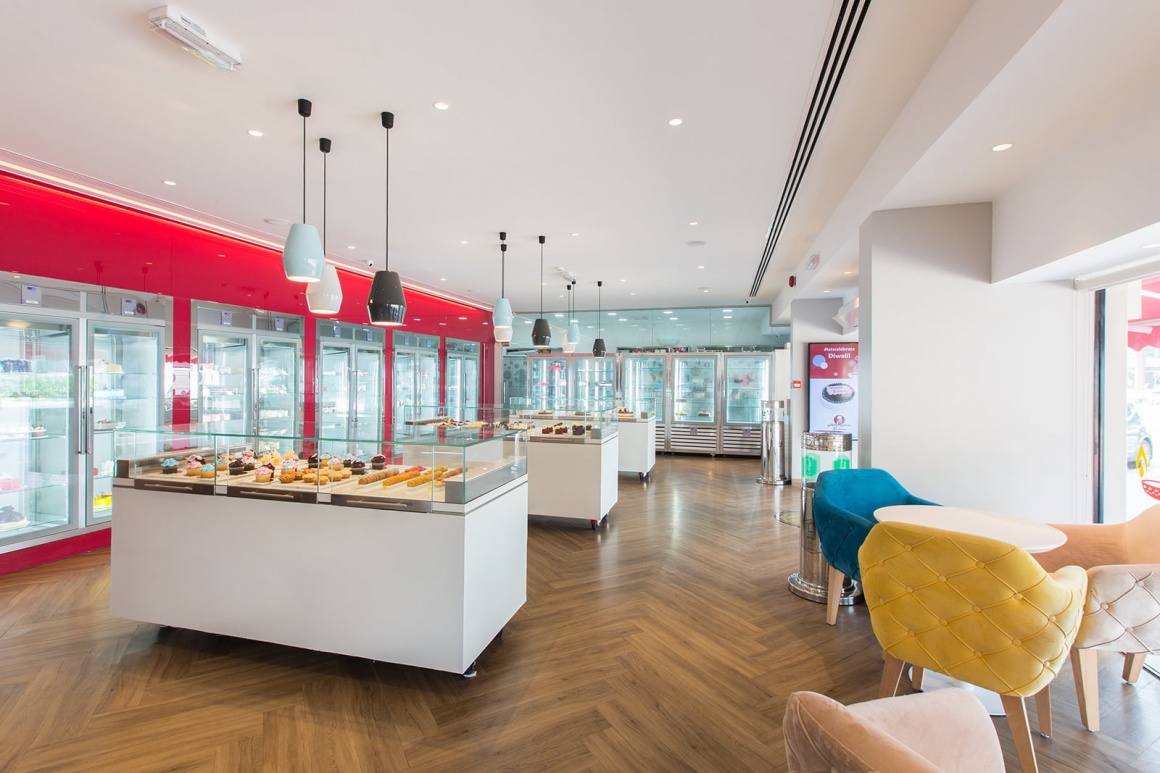 Source: STIRIXIS GROUP
Find out more about the project here.