Company News • 30.03.2012
Linde helps establish Kaistar's new LED plant with critical gas supply
New Xiamen ammonia plant secures major supply for one of China's fast-growing LED manufacturers
Linde LienHwa (LLH) China, The Linde Group's joint venture with the LienHwa MiTAC Group of Taiwan, has further strengthened its commitment to LED manufacturing with the announcement of an exclusive gas supply agreement with Kaistar, a joint venture of Epistar Taiwan (leading global manufacturer of LED chips) and China Electronics Corporation (CEC), to deliver bulk gases and high purity ammonia (NH3) to Kaistar's new production facility in Xiamen, China.
Specialist high purity gases are crucial for the manufacture of LEDs. Ultra-high purity ammonia is used to ensure the highest quality LED devices. This is because oxygen containing molecules such as moisture, even in trace quantities, can significantly reduce their light output.
Kaistar's new facility will be constructed near to Linde's recently established ultra-high purity ammonia plant in Xiamen, opened in 2010, to meet demand from the fast-growing Chinese LED industry. The facility is the first operating plant in China to produce ultra-high purity ammonia and will supply customers, such as Kaistar, using world leading technology in purification, packaging and analytical methodology.
The analyst group iSuppli estimates that the Chinese LED market will reach USD 6.9 billion in 2012 and up to USD 11.1 billion by 2015, which is the equivalent of a five-year compound annual growth rate of 17.7 per cent1. This rapid growth is reinforced by lucrative incentives and funding led by the Chinese government and subsidies provided by local governments to stimulate the country's LED manufacturing industry.
The first subsidy policy on LED general lighting applications is being jointly conceived by the China NDRC and Ministry of Treasury, totalling RMB 8 billion, and is planned for launch in 2012. The policy to stimulate the end-market is expected to further expedite the penetration of LEDs in general lighting, creating domestic demand for the vast capacity of LED supply built in the past two years.
Linde's ammonia plant guarantees security of supply to Kaistar's new facility and to other LED manufacturers' facilities as the growth of the local LED industry continues. The plant, which has an initial capacity of 500 tonnes per year, produces ultra-high purity ammonia at 7N (99.99999 percent) level.
To help reduce the cost of manufacturing and to ensure consistently stable high purity, Kaistar will use Linde's new SPECTRATMPURE high flow ammonia delivery system. The SPECTRATMPURE system provides the very high flow rates and cost-effective logistics required for high volume manufacturing in today's large fabs, with integral purification helping to improve process consistency and ensuring the highest available purity supply to Kaistar's facility.
The agreement between LLH China and Kaistar is an extension of Linde's existing close relationship with the company – Linde LienHwa (LLH) Taiwan, The Linde Group's joint venture with LienHwa MiTAC Group of Taiwan, is already one of Epistar Taiwan's biggest suppliers of high purity gases.
"Kaistar will become one of the world's leading LED total solution providers, making this exclusive agreement our most significant gas supply contract in the LED sector to date," commented Mr. Andrew Lau, President and General Manager of Linde LienHwa China. "As LED chip manufacturers look to adopt more advanced, cost-effective and energy-efficient manufacturing processes, the demand for Linde's leading gas solutions will continue to grow. We are confident that our ammonia supply capabilities in Xiamen are able to meet a wide range of LED customer needs."
Mr. Ren Liu, Deputy General Manager at Kaistar, said: "With the fast development of the global LED industry, our new facility in Xiamen enables us to capitalise on the huge growth potential of this space in China, especially in the close partnership with Taiwan business. Linde's leadership in technologies ensures a secure and cost-effective supply of mission critical gases for our LED plant and the company's focus on advancing the development of environmentally efficient manufacturing solutions makes Linde a perfect partner for us."
Supplier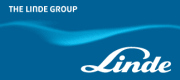 Seitnerstraße 70
82049 Pullach
Germany