News • 11.05.2023
Ingka Centres introduces Step Store
Brand-new pop-up retail space opening at meeting places across Europe and Asia where steps equal spending
Step Store aims to make a healthy lifestyle more accessible and bring the fun into fitness. For that, Step Store allows visitors to swap their daily steps for health-focused products, discounts at local stores, or charity donations. Alongside Step Store, some meeting places will also provide a free-to-use Immersive Step Experience, allowing visitors to walk in serene new settings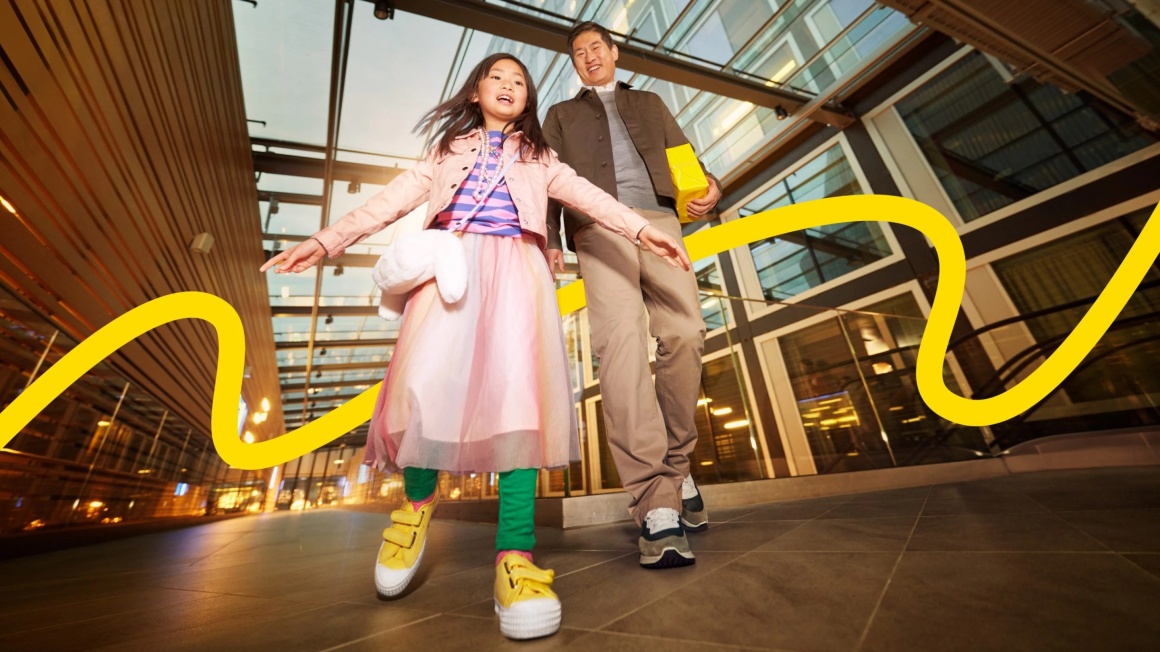 Source: Ingka
Meeting places across Europe and Asia from Ingka Centres will be opening Step Stores this month, a brand-new, innovative pop-up retail space that allows visitors to swap in daily steps for currency – to purchase to health-focused products, discounts at local stores, or charity donations. Every step counts at Step Store as it aims to democratise health and wellbeing by bringing the fun into fitness and making a healthy lifestyle more accessible and rewarding.
Now more than ever, it's easy to find yourself avoiding extra movement – whether that's opting for the escalator over the staircase or driving shorter distances instead of going on foot. However, for many, walking is often the first step in kick-starting a health and fitness journey and with an undeniable number of health benefits, including improved mood, increased energy and stress relief, the Step Store initiative aims to inspire increased movement and improved wellbeing for its visitors, one step at a time.
Cindy Andersen, Ingka Centres Managing Director, said: "We believe keeping healthy should be fun and accessible for all – that's why we're launching Step Store in our meeting places across Europe and Asia. When visiting our meeting places, we hope our visitors challenge themselves to move more and in turn enjoy the benefits from being active - one step at a time!"
Visitors keen to cash in their daily steps will be asked to track their movement around their local meeting place through their mobile fitness app, or a step counter, which may be available to borrow upon entry in select meeting places. Once visitor steps have been logged, they can be traded in for gifts, gift cards and discounts on offer at Step Store and surrounding shops, until stocks last*. The higher the number of steps, the more gifts there will be available to unlock.
As part of the Step Store experience, selected meeting places will also be launching the free-to-use Immersive Step Experience for those looking to chart up their steps in brand-new surroundings, transporting visitors to virtual reality environments to walk in. Visitors will be able to collect more step points as they enjoy the beautiful scenery, whether that's taking a hike around the Grand Canyon, walking to the Makapu'u Lighthouse in Hawaii or even taking a stroll through Bern, Switzerland.