Advertorial • 01.01.2020
FOTOBODEN™ makes for vibrant action …
… and is the biggest exhibitor at EuroShop 2020 occupying several thousand square metres
There is no avoiding FOTOBODEN™ at EuroShop! Because visitors will discover one or two of these custom-printed photorealistic vinyl floors in every other if not every hall, without the slightest trace of boredom. Quite on the contrary: it already makes a big statement – as in 2014 – in the entrance concourses Nord and Süd where large key visuals of the trade fair lie at visitors' feet welcoming them to the exhibition grounds. Everyone knows where they are. Furthermore, floor graphics and special areas will perform their "signposting" tasks in the connecting aisles between the halls. In its sponsoring capacity FOTOBODEN™ will also "prepare the ground" for the Store Design Stage in Hall 11/F01 and not only make a visual statement there but also take the floor. 20 February, 10.30 am, will see Managing Director Timo Michalik, Supervisory Board member Frank Gerlach and Art Director/Floor Artist Mischa-Ron Ferenschild-Bätzel deliver a talk entitled "Increase Sales with Floor Marketing – Practical Examples from Retail".
Supplier

An der Gümpgesbrücke 26
41564 Kaarst bei Düsseldorf
Germany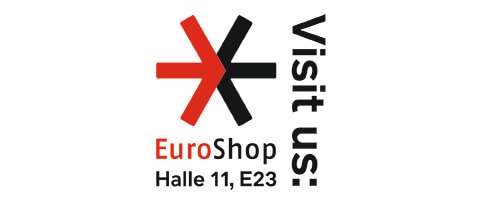 Source: visuals united ag
After all, this is precisely what this product is all about: inspiring and wowing people thereby boosting footfall and, hence, sales. About a week before Carnival FOTOBODEN™ will make for vibrant artistry and breathtaking appeal at its exhibition stand in Hall 11/E23. Storytelling packed with experiences – this is what it might look like when used at the POS, a trade fair or event. Joining forces here is FOTOBODEN™ partner Pioneer Trading, who will stage the fastest shop window in the world at its stand in Hall 10/E24 with the support of FOTOBODEN™. In as little as 30 seconds the window will change from one world into another – and visitors are welcome to watch live.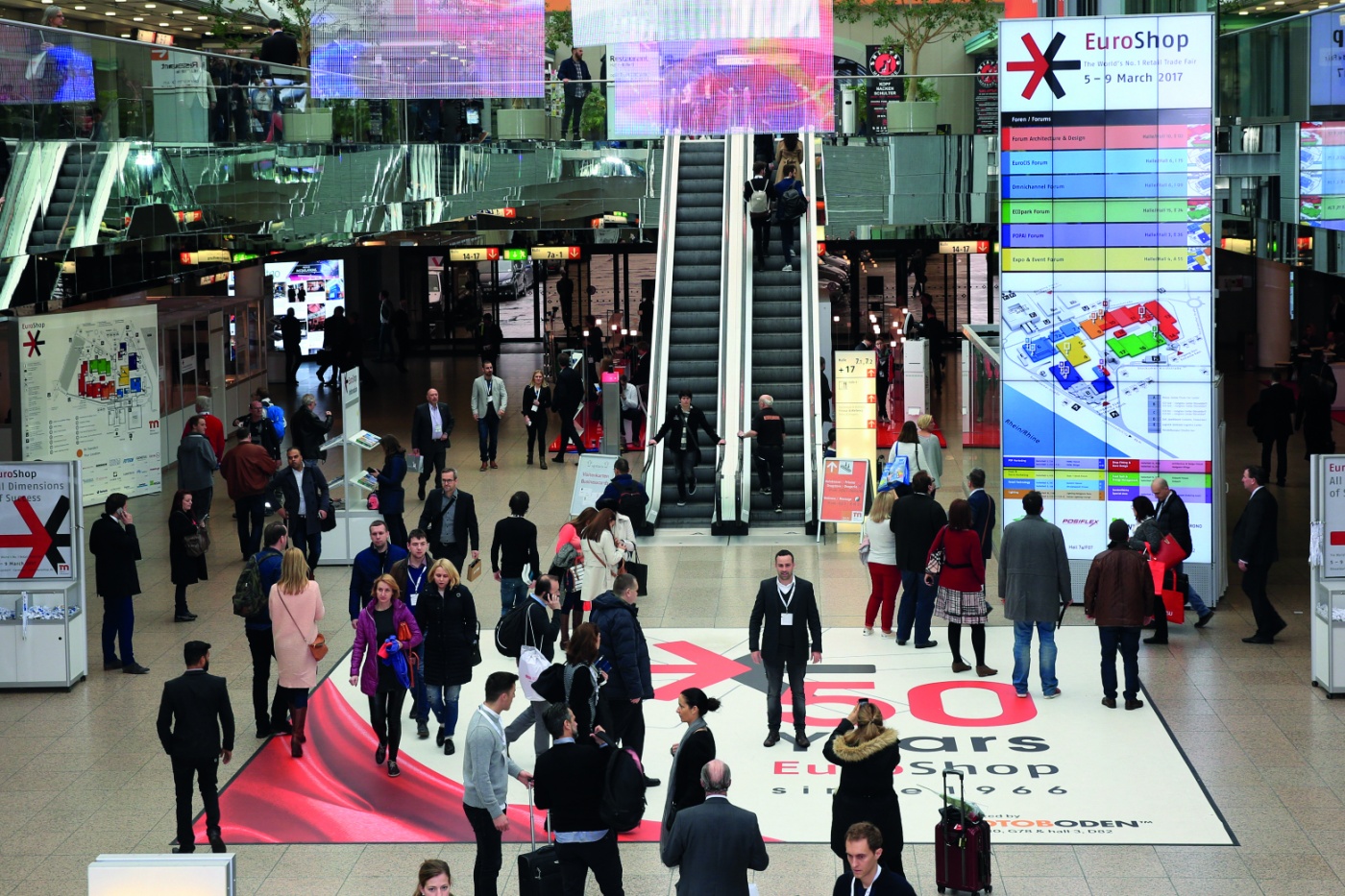 Source: Eine Messeeingangshalle mit vielen Menschen und Werbeplakaten und bedrucktem Boden
Easy going for temporary usage plus reusability – these have been the USPs of FOTOBODEN™ from the outset. What's new is that FOTOBODEN™ now comes in a version for long-term use, in a commercial facility quality that withstands even the highest footfall for up to 15 years. "This opens up completely new applications we could not cater to at the last EuroShop," reports Managing Director Timo Michalik. This means departments can be styled in any conceivable design for permanent use: be it sports departments exuding a genuine stadium feel or CI-driven brand shops, be it motley kids' departments or relaxed barista corners for whiling away your time.
Other stands featuring FOTOBODEN™ at EuroShop 2020
At the FAMAB/ESG stand in Hall 4/C39 FOTOBODEN™ demonstrates its benefits for trade fair and event applications on 850 square metres. There will also be talks here as well as a person on hand for personal contacts. Especially compelling, however, will be the overall look of the large area where planners have given a thought to floor design at an early stage.
Another recommendable contact point is "Premium City" in Hall 5/E44. The lecturers and students of the Peter Behrens School of Arts (University of Düsseldorf) showcase here how they interpret the new premium line. "From my point of view store designers could learn quite a bit from museum designers," says Timo Michalik. For instance, with FOTOBODEN™, which is also increasingly used in this segment.
Last, but not least design school "Schule für Farbe und Gestaltung" in Hall 10/D01, beta-web in Hall 7/E19, dlv – Netzwerk Ladenbau in Hall 10/F44 and Style'n Storein Hall 10/A44 all look to "floor" us with products care of FOTOBODEN™.