Company News • 13.01.2020
Experiential Marketing "Par Excellence"
FOTOBODEN™ at BOE – Best of Events, the trade fair for experiential marketing
There is no avoiding FOTOBODEN™ at BOE – Best of Events, the trade fair for experiential marketing at the Dortmund Trade Fair Centre from 15 to 16 January 2020!
Supplier

An der Gümpgesbrücke 26
41564 Kaarst bei Düsseldorf
Germany

Source: visuals united ag
FOTOBODEN™ will be represented at BOE for the eighth time now and will – as a brand predestined for this event – boast over 1,000 square metres of floor space. To get visitors underway and right on track as soon as they arrive, the vinyl floor, which can be customised with photorealistic prints, already produces its "pathfinding" effect at the newly designed entrances of the trade fair centre. It helps brand building and boosts awareness levels of BOE. Even in the aisles and on various stages it paves the way for a successful eventful fair.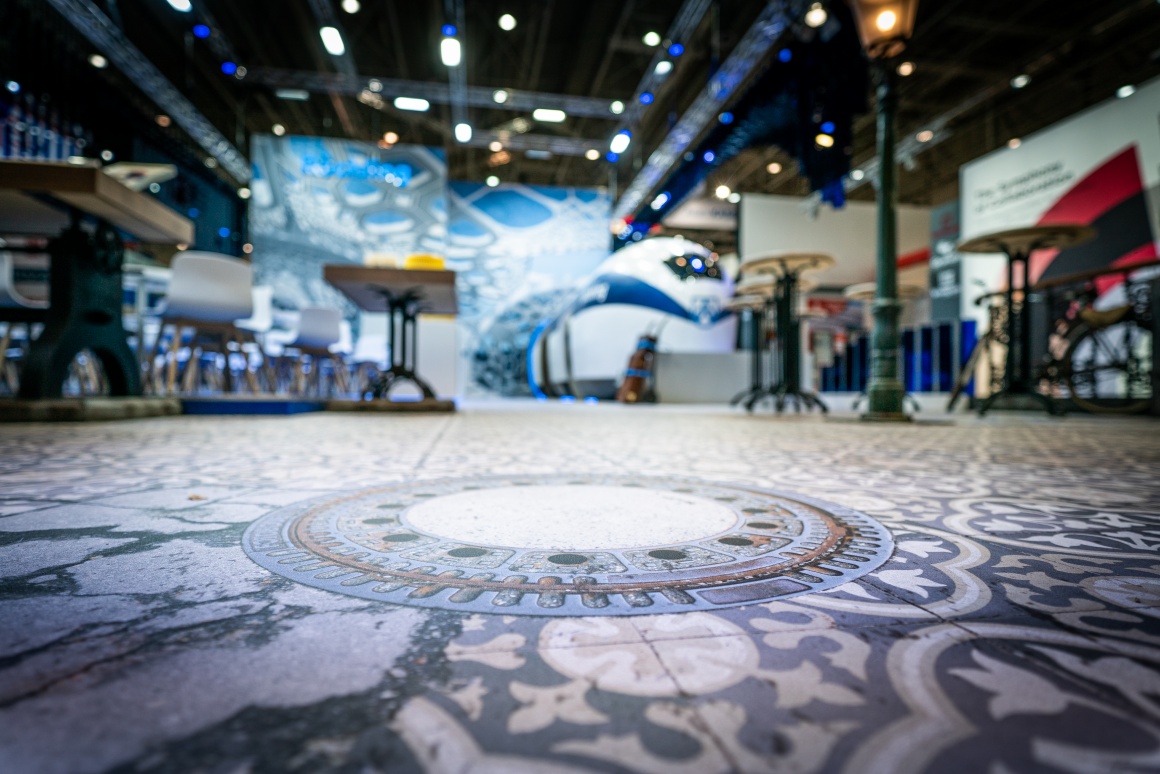 Source: visuals united ag
Proving a special eye-catcher is FOTOBODEN™'s own exhibition stand in Hall 4.A04 and 4.A02. On just under 100 square metres visitors are in for perfect storytelling. The stand recreates an old train station with truly off-the-wall floor graphics. A cosy station corner invites visitors to while away their time. Interested visitors are just as welcome to stop by for a coffee and more at the ESG stand (Einkaufs- und Servicegesellschaft mbH) in Hall 5.B10. The FOTOBODEN™ flooring featured there extending over 365 square metres would even do justice to a luxury brand such as Louis Vuitton. By comparison, however, the VDVO stand (Verband der Veranstaltungsorganisatoren e.V.) in Hall 6.B02 is fiercely futuristic. Here, too, FOTOBODEN™ forms an integral part of the overall concept with lots of atmosphere guaranteed.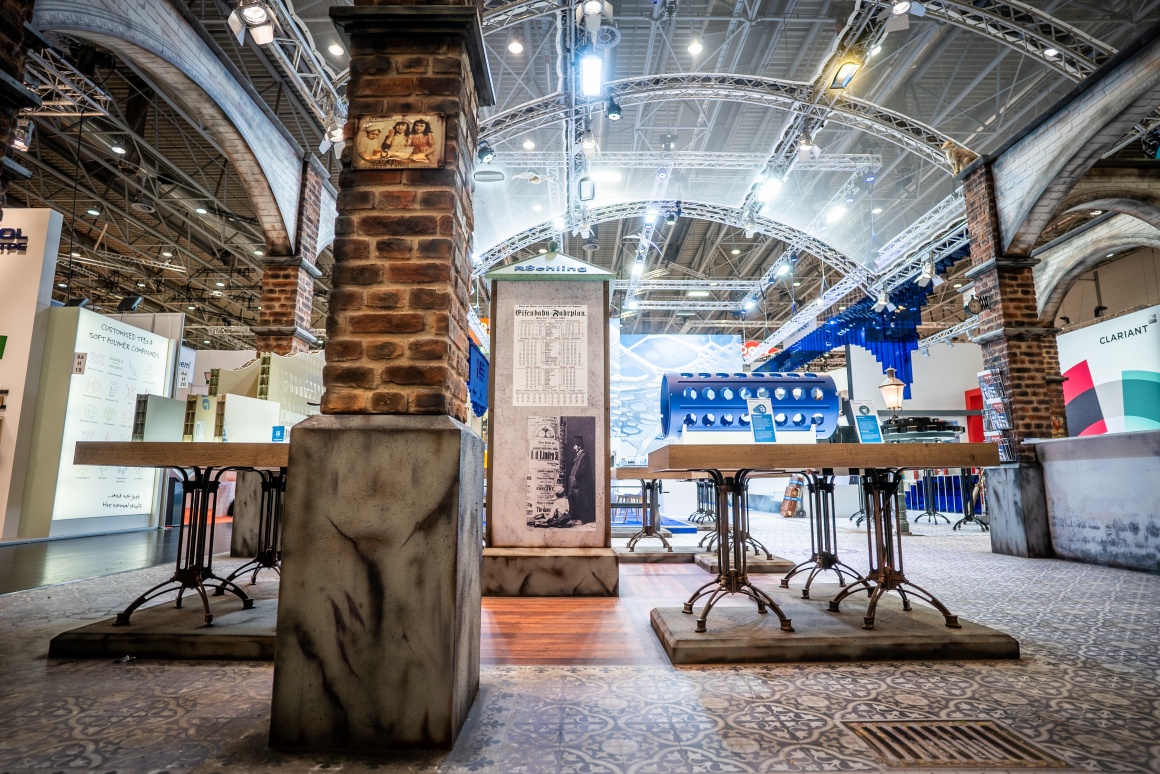 Source: visuals united ag
The creative diversity that FOTOBODEN™ brings also becomes evident at the stand dfv Mediengruppe/ tp Tagungsplaner stand in Hall 6.B06, where visitors will find a combination of various collection motifs lying at their feet. A close look pays off – those going on a discovery tour will definitely get their money's worth.
The FOTOBODEN™ Team not only shows what it can deliver in practice. On 15 January at 4.00 square metres Art Director and Floor Artist Mischa-Ron Ferenschild-Bätzel will deliver a talk at the "Technology & Scenography" Forum in Hall 5.A18. His subject: "Doing floors well – identify and tap into unexploited potentials in floor design."