Company News • 27.12.2016
Experience freshness at EMTÉ
Smeva creates new look for fresh food sensation
The fully renovated and revamped EMTÉ opened its doors in Dieren on 11 November.
The store radiates a fresh and modern atmosphere in which experience and inspiration involving good food comes first. If you add the enthusiasm of the capable staff, you are guaranteed to enter a supermarket where you will be doing your shopping with the greatest of pleasure!
The heart of the store is formed by 'EMTÉ's kitchen' where fresh dinner, lunch, raw vegetable and fruit salads are made. The construction in Dieren involves the first of a number of pilot projects in this new style in which the new brand style and slogan, 'The tastiest supermarket in the Netherlands', are launched simultaneously.
Supplier

J.F. Kennedylaan 27
5550 AA Valkenswaard
Netherlands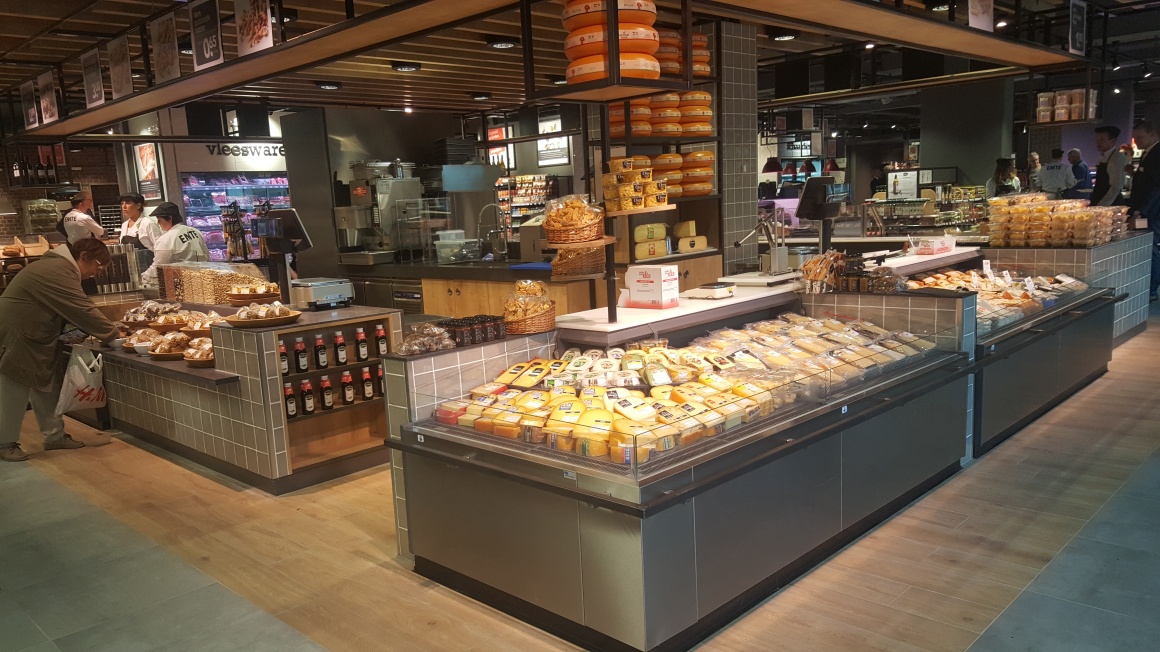 Source: Smeva
Smeva was already involved in the required look & feel for the planned renovations at an early stage. Proposals for completely new furniture were designed in close dialogue with the customer, which eventually translated into Smeva furniture for a complete concept focused at the fresh food sensation.
We believe the result is more than successful and congratulate EMTÉ with this new store style!