Company News • 19.02.2018
Commercial Audio Solutions
Expertise in PA technology
At the beginning of February, MONACOR has published the new product catalogue 'PA Technology 2018' and at the same time released a brochure called 'Commercial Audio Solutions 2018' which comprises 68 pages.
In 22 application scenarios, MONACOR is showing typical environments for which appropriate PA solutions have to be found. They are divided into 5 areas: retail trade, restaurants and bars, offices and conference rooms, sports and health care, education and church institutions. Hence, it is possible for those interested to quickly find the right topic.
Supplier

Zum Falsch 36
28307 Bremen
Germany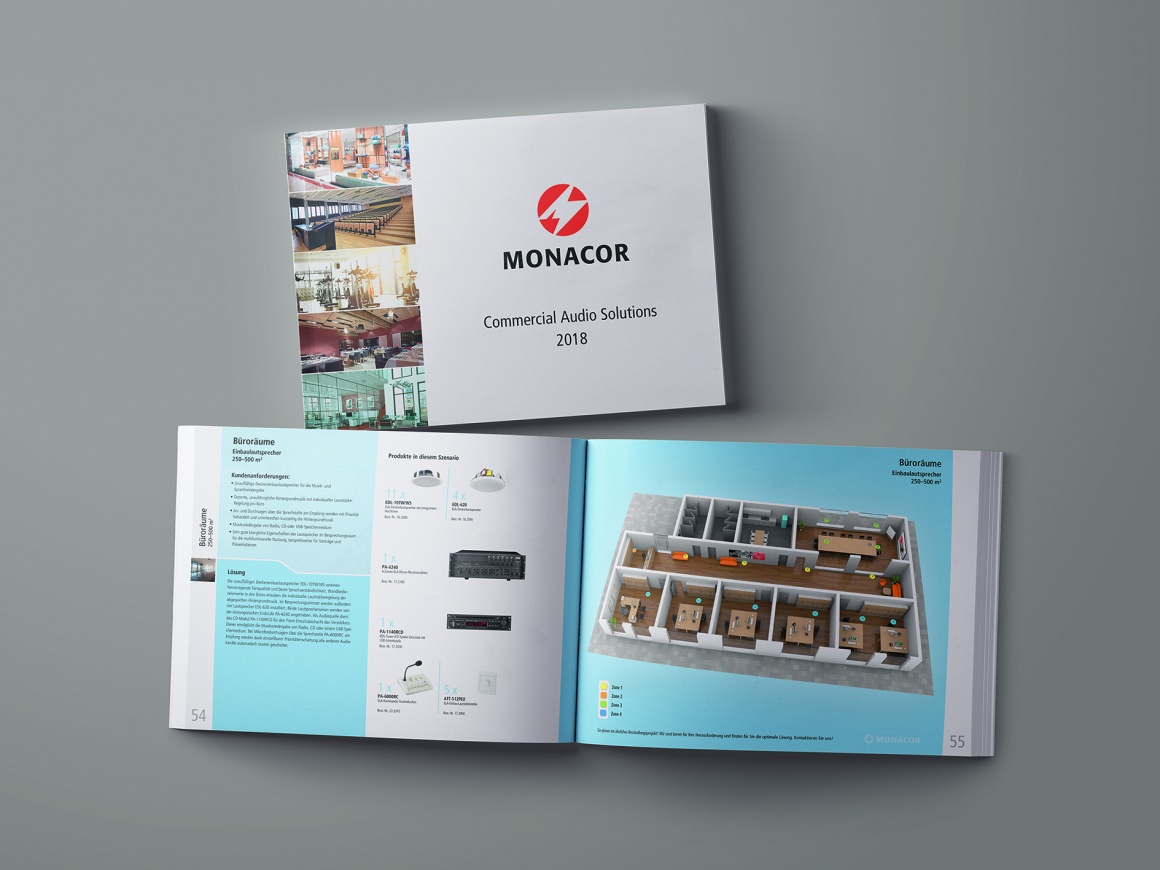 Source: MONACOR INTERNATIONAL
Comprehensive 3D graphics have been used to illustrate accompanying text and give initial practice-oriented suggestions to facilitate decision-making for planners, constructors and installers. When a suitable solution has been found, the Technical Project Management team from MONACOR will be happy to provide individual and detailed support when planning a specific PA project.
The brochure 'Commercial Audio Solutions 2018' is available free of charge. Beside the German version, the brochure is also available in English, French, Italian, Polish, Swedish and Spanish. In addition to the brochure, the brand website for MONACOR also offers an online configurator for PA applications, e.g. for supermarkets, shops, DIY stores, classrooms, lecture halls, churches, mosques, football pitches, indoor riding arenas, fitness centres, doctors' surgeries, offices and seminar rooms.
As of 1 February, you can order your free copy of the catalogue and brochure from https://www.monacor.com/support/#printorder.
Find many retail application scenarios online on https://www.monacor.com/audio-solution-guide/.