Company News • 12.02.2014
Carrier Unveils Comprehensive Small Store Refrigeration Concept
Carrier is launching a range of slim cabinets that are designed for optimized merchandising in city-center convenience and grocery stores that are less than 400 square meters in size.
Carrier, the world's leader in high-technology heating, air-conditioning and refrigeration solutions, is part of UTC Building & Industrial Systems, a unit of United Technologies Corp. The new modular range covers the full spectrum of chiller and freezer applications, offering harmonized aesthetics and flexible configurations to help overcome space or building restrictions.
The small store concept offers complete flexibility between remote and plug-in refrigeration solutions. Store owners can mix and match remote and plug-in cabinets from across the product range, helping address any issues relating to space or building restrictions, and enabling them to create a store layout that best suits their business.
"With the new small store range, we can address the increasing investments of major European retailers in small store concepts with a specific and competitive product offer," said Gunter von Starck, director, marketing, Carrier Commercial Refrigeration Europe. "Our comprehensive, flexible suite of products means that, small store owners can install the complete refrigeration solution they want, without having to sacrifice their store layout or aesthetics."
The small store range includes the Mendos open remote multideck, the MenEco closed multideck, the Optimer™ L open plug-in multideck and the Optimer LG closed plug-in multideck. A vertical remote freezer and a vertical plug-in freezer are due to be added later this year, while a specific CO2 rack for small store applications is also planned.
"We understand the challenges that small store owners face in matching their refrigeration solutions to any building restrictions, or specific design issues related to their locations," said Stefan Hemschemeier, director, Small Store Program, Carrier Commercial Refrigeration Europe. "We've taken a personalized approach to addressing these challenges with our small store concept, which is unique in terms of harmonized aesthetics and store layout flexibility."
The small store range will be available to the market in fall 2014, with further products due to be added in 2015.
Supplier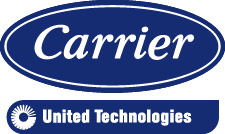 Sürther Hauptstraße 173
50999 Köln
Germany