Company News • 20.12.2019
Big bang to kick off the year – FOTOBODEN™ extends invitations!
FOTOBODEN™ kicks off the year with a big bang at not just one but three events in January and February 2020
Making a "grand entrance" this all starts with BrandEx – International Festival of Brand Experience on 14 January at the Dortmund Trade Fair Centre. "Passion" is the central motto of the event in 2020 – and the message sent by each of the custom-printable, photorealistic vinyl floors by FOTOBODEN™ – both in terms of looks and quality. Four themed areas set the scene for the BrandEx lecture stages. FOTOBODEN™ will design the so-called Playground Area featuring a fascinating 3D motif as a highlight. For tickets go to: https://brand-ex.org/service/tickets/
Supplier

An der Gümpgesbrücke 26
41564 Kaarst bei Düsseldorf
Germany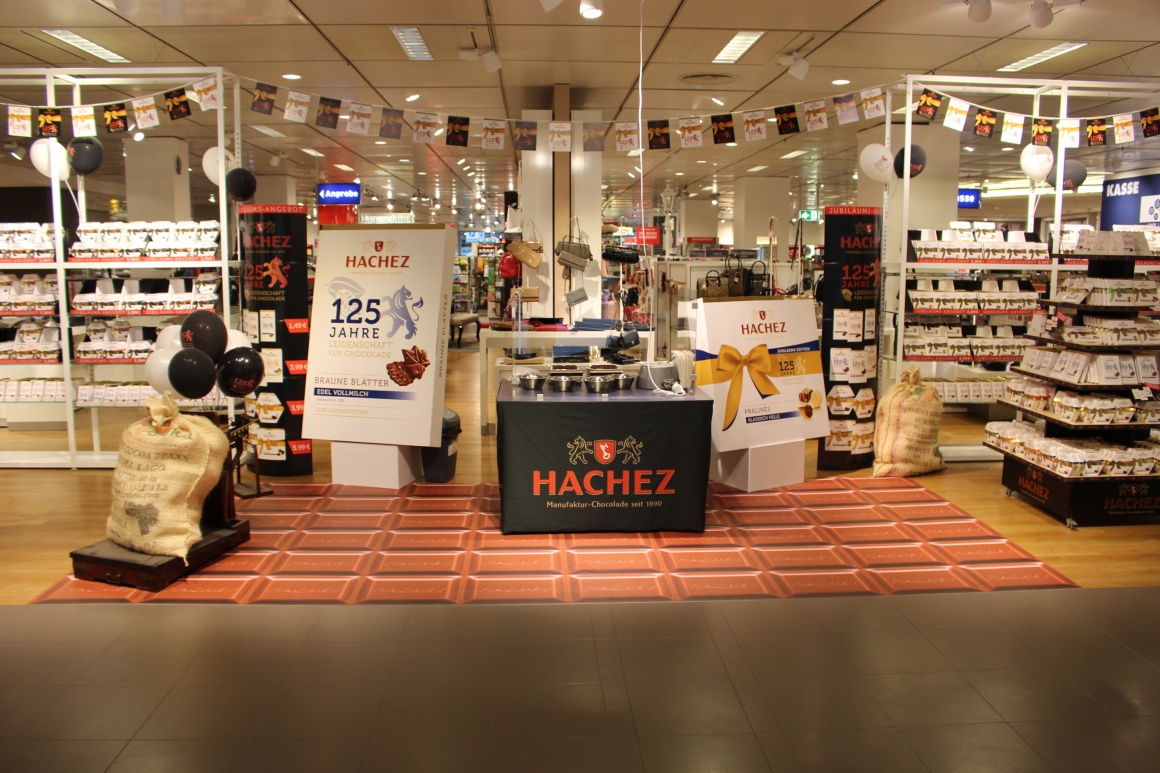 Source: visuals united ag
Just one day later, on 15 and 16 January, follows BOE – International Trade Show for Experiential Marketing, also held at the Dortmund Trade Fair Centre. Experiential marketing literally cries out for FOTOBODEN™, which will be represented and indeed walked upon over 1,000 square metres of floor space. To get visitors underway and right on track as soon as they arrive, FOTOBODEN™ already produces its "pathfinding effect" at the newly designed entrances. Proving a special eye-catcher is the exhibition stand in Hall 4.A04 and 4.A02. Here perfect storytelling is demonstrated because an old train station with "off the wall" floor graphics is staged. A cosy station corner invites visitors to while away their time. FREE ADMISSION with FOTOBODEN™ and the Code 131139 at https://www.boe-messe.de/code-einloesen/
After this warm-up the ultimate mega event is imminent: from 16 to 20 February EuroShop, the world's biggest trade fair for retail investment needs will be held at the Düsseldorf Exhibition Centre. Spanning several thousands of square metres FOTOBODEN™ will be the biggest exhibitor. There is no avoiding the brand of visuals united AG! Because visitors will discover one or two of these custom-printed photorealistic vinyl floors in every other if not every hall, without the slightest trace of boredom. Quite on the contrary: about a week before Carnival FOTOBODEN™ will make for vibrant artistry and breathtaking appeal at its exhibition stand in Hall 11/E23. As in 2014, large key visuals of the trade fair will lie at visitors' feet welcoming them to the fairgrounds in the entrance concourses Nord and Süd. In its sponsoring capacity FOTOBODEN™ will also "prepare the ground" for the Store Design Stage in Hall 11/F01 and not only make a visual statement there but also take the floor. 20 February, 10.30 am, will see Managing Director Timo Michalik, Supervisory Board member Frank Gerlach and Art Director/Floor Artist Mischa-Ron Ferenschild-Bätzel deliver a talk entitled "Increase Sales with Floor Marketing – Practical Examples from Retail".
After all, this is precisely what this product is all about: inspiring and wowing people thereby boosting footfall and, hence, sales.
Easy going for temporary usage plus reusability – these have been the USPs of FOTOBODEN™ from the outset. What's new is that FOTOBODEN™ now comes in a version for long-term use in a commercial facility quality that withstands even the highest footfall for up to 15 years. "This opens up completely new applications we could not cater to at the last EuroShop," reports Managing Director Timo Michalik. This means departments can be styled in any conceivable design for permanent use: be it sports departments exuding a genuine stadium feel or CI-driven brand shops, be it motley kids' departments or relaxed barista corners for whiling away your time. What else is possible above and beyond this can be seen at other FOTOBODEN™ areas at EuroShop.
So the first days of the year will be jam packed with events and FOTOBODEN™ will prove once again that it loves rising to challenges. And it has plenty of experience and boundless creativity: established in 2012 the company has seen over 6,000 projects being realised with FOTOBODEN™.