News • 20.03.2018
ARKET to open first store in hometown of Stockholm
ARKET will open its first store in Sweden in early summer 2018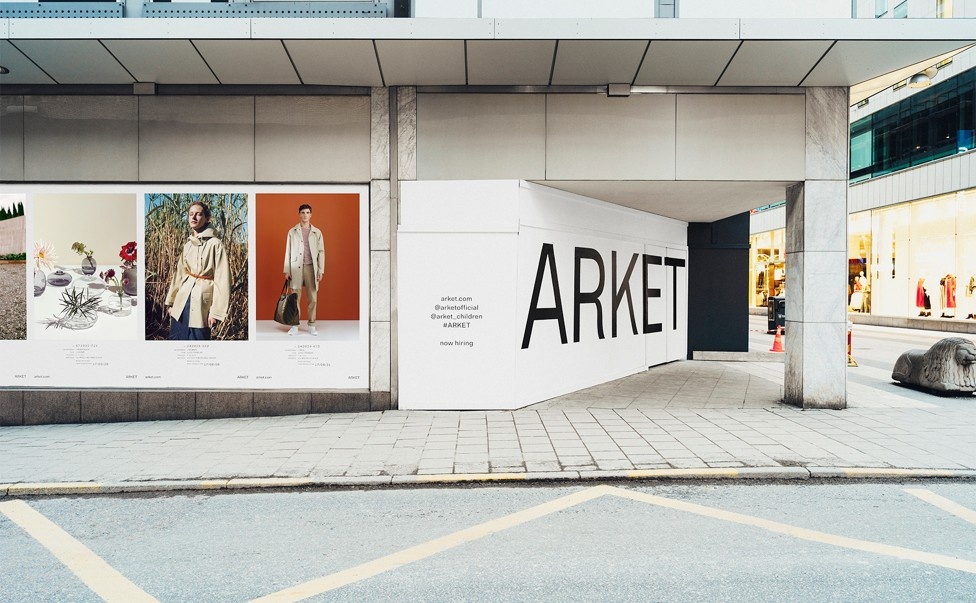 Source: H&M
The new store follows the brand's launch in August 2017 with openings in five major European cities as well as an online store in 18 markets.
A modern-day market offering essential products for men, women, children and the home, the new ARKET store and café will be housed in a corner two-story building at the city's main pedestrian street. The broad but curated collections are complemented by selected items from approximately 50 other brands, as well as an assortment of pantry staples.
The ARKET café will be located at the ground floor facing the cross-street of Mäster Samuelsgatan. Based on the New Nordic Food Manifesto and its vision of quality ingredients and healthy living, the changing menu will be composed of both vegetarian and entirely plant-based meals and pastries, blending traditional Scandinavian flavours with global influences.
"We've wanted to create a modern and inclusive interpretation of the Swedish everyday meal, interlacing the different culinary traditions that thrive here today, and to do it in close collaboration with local partners. Located in the middle of the city with people from all parts of the country passing by, this space is a great opportunity to democratise something previously associated mainly with fine dining", says Martin Berg, ARKET's chef and one of the early proponents of the New Nordic food movement.
"We hope our modern-day market and especially the café will add a lot to the life of the area. These streets have been the heart and pulse of modern Sweden since the 1950s, and with significant architectural renovations and a number of interesting openings in the last few years, the district is now at a really exciting phase of development", says Managing Director Lars Axelsson.
He continues: "We were lucky to be able to bring forward this location, which was originally supposed to be our second Stockholm store, after the unfortunate fire at Biblioteksgatan in November. We're now all very excited to finally share the brand and our collections with the people of our hometown".
ARKET's mission is to democratise quality through widely accessible, well-made, durable products designed to be used and loved for a long time. The name ARKET is a nod to the brand's Nordic heritage and combines concepts that were often returned to while developing the brand – archive, archetypes, and the market.