Product • 14.09.2017
The new generation of hanging ceiling signs
K-D Hermann GmbH has developed pick&change, an innovative ceiling system under its promoflex brand
Pick&change makes it far easier, quicker and safer to hang displays above your goods.
Supplier

Hainbrunner Straße 97
69434 Hirschhorn
Germany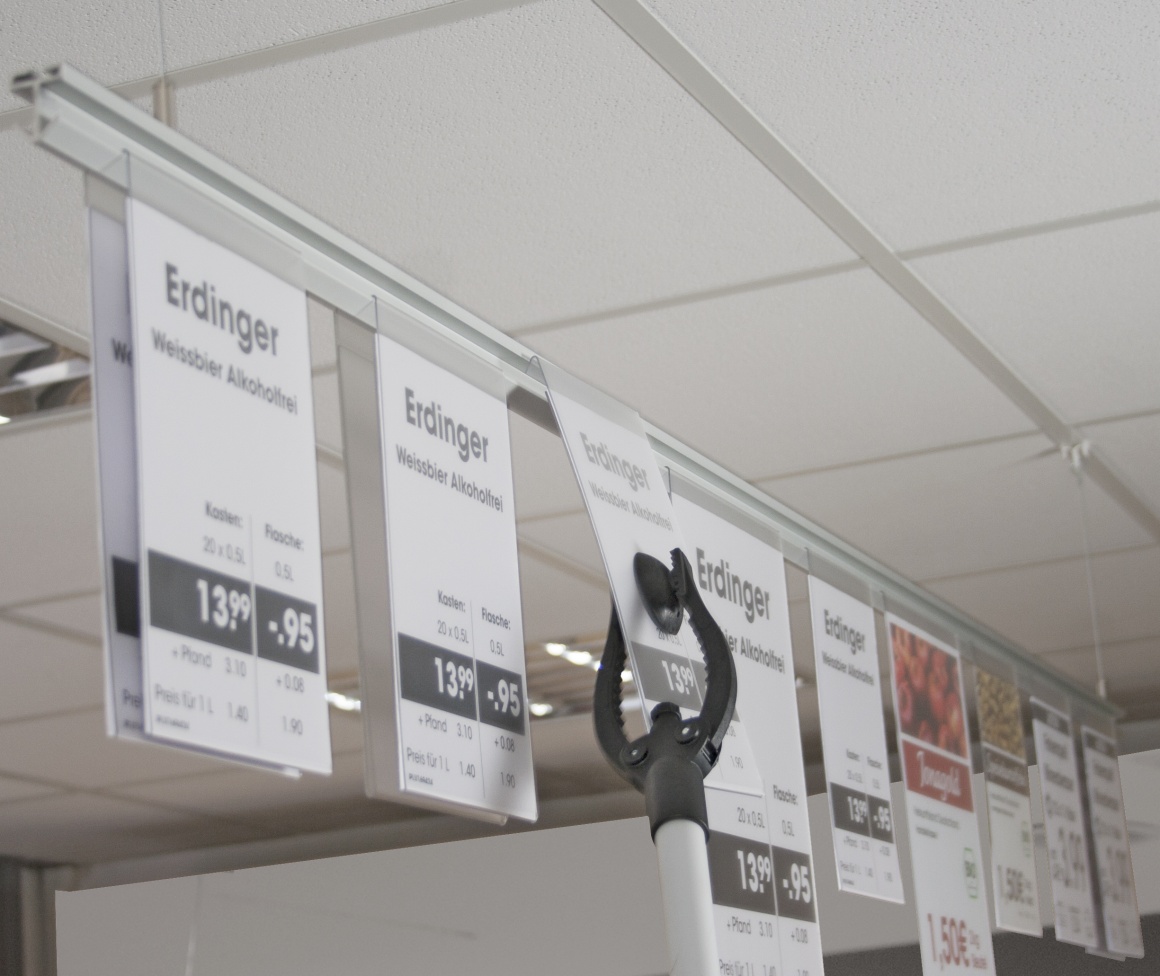 Source: K-D Hermann GmbH
The ceiling system is perfect for use in all large-scale sales areas where you wish to suspend information or prices from the ceiling, e.g. beverage stores, supermarkets, DIY stores and garden centres. It consists of a specially designed aluminium rail with matching poster displays. The combination enables price or promotional posters to be changed quickly and easily. The pick&change poster displays are simply clipped into the pick&change rail where they hang down vertically. No more hooks, eyes or other components are required to install or change the poster displays.
Poster displays can be effortlessly removed and positioned with one hand. The pick&change picker can be used to access poster displays placed up high and out of reach. Pick&change eliminates the need to climb on a potentially hazardous stool or up a ladder during price tagging or product labelling which helps reduce accidents in the work place caused by falling.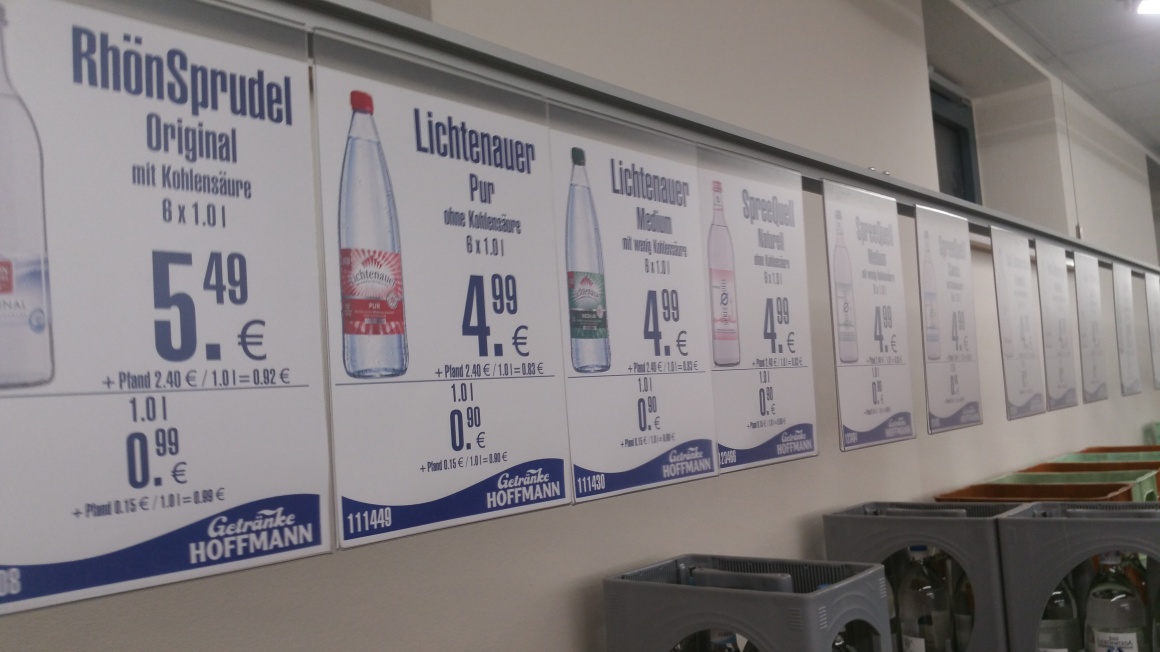 Source: K-D Hermann GmbH
Pick&change also offers the possibility of positioning and moving the poster displays around variably. Unlike customary perforated strips which impose the position of the holes for attaching the poster display hooks, pick&change offers you plenty of scope for your own creative possibilities.
Pick&change poster displays are made of recyclable polyethylene terephthalate (PET) and always ensure optimal readability in the shop. The poster displays are available as standard in A5, A4 and A3 formats, but can also be designed according to customer requirements.
Pick&change offers a strip for retrofitting existing ceiling systems which can be simply and quickly pushed into your suspension element, replacing your perforated strips.