Company News • 06.03.2014
Pricer Wins at Retail Technology Awards Europe 2014
Pricer, the retail industry's leading provider of electronic display and Electronic Shelf Label (ESL) platforms, solutions, and services for intelligently communicating, managing, and optimizing price and product information, have won at the Retail Technology Awards (reta) Europe, in the 'Best In-Store Solution' category.
Since its inception in 2008, the EHI Retail Institute has distributed its prestigious awards to distinguish retail companies for their implementation of innovative and outstanding information technology solutions in retail. The 'Best In-Store Solution' award in particular is presented to a retailer who, through technology, has achieved a demonstrable operational added-value at the POS.
This prize has been awarded in light of the recent installation of Pricer's Omni-channel solution in 45 Media Markt-Saturn Holding Netherlands stores.
The investment in Electronic Shelf Labels (ESL) technology is an important part of Media Markt – Saturn Holding Netherlands'Omni-channel concept. In order to succeed in the highly price-competitive industry of consumer electronics, the Media-Saturn Group needed to ensure they had a dynamic and flexible pricing policy, and were able to quickly respond to competitor prices. Furthermore, they wanted to have the exact same sales prices at all times displayed in the company's brick-and-mortar stores as in its online shop – guaranteeing price consistency across all channels.
With Pricer's system, the fastest on the market, Media-Saturn stores have been able to enact dynamic pricing – allowing their offline shops to react in seconds and respond to competitor pricing.
NiclasQvist, Head of Marketing and Partner Management at Pricer commented on the win: "We are delighted to have won at the prestigious reta Europe awards. Being nominated alongside some of the biggest names in retail meant competition was fierce, so to have won in our category is a huge honour. This achievement is evidence of the effectiveness of our innovative Omni-channel solution to add great value for retailers at the POS – as demonstrated in this ground-breaking project with Media Markt – Saturn Holding."
Supplier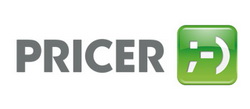 Bergkällavägen 20-22
19270 Sollentuna
Sweden